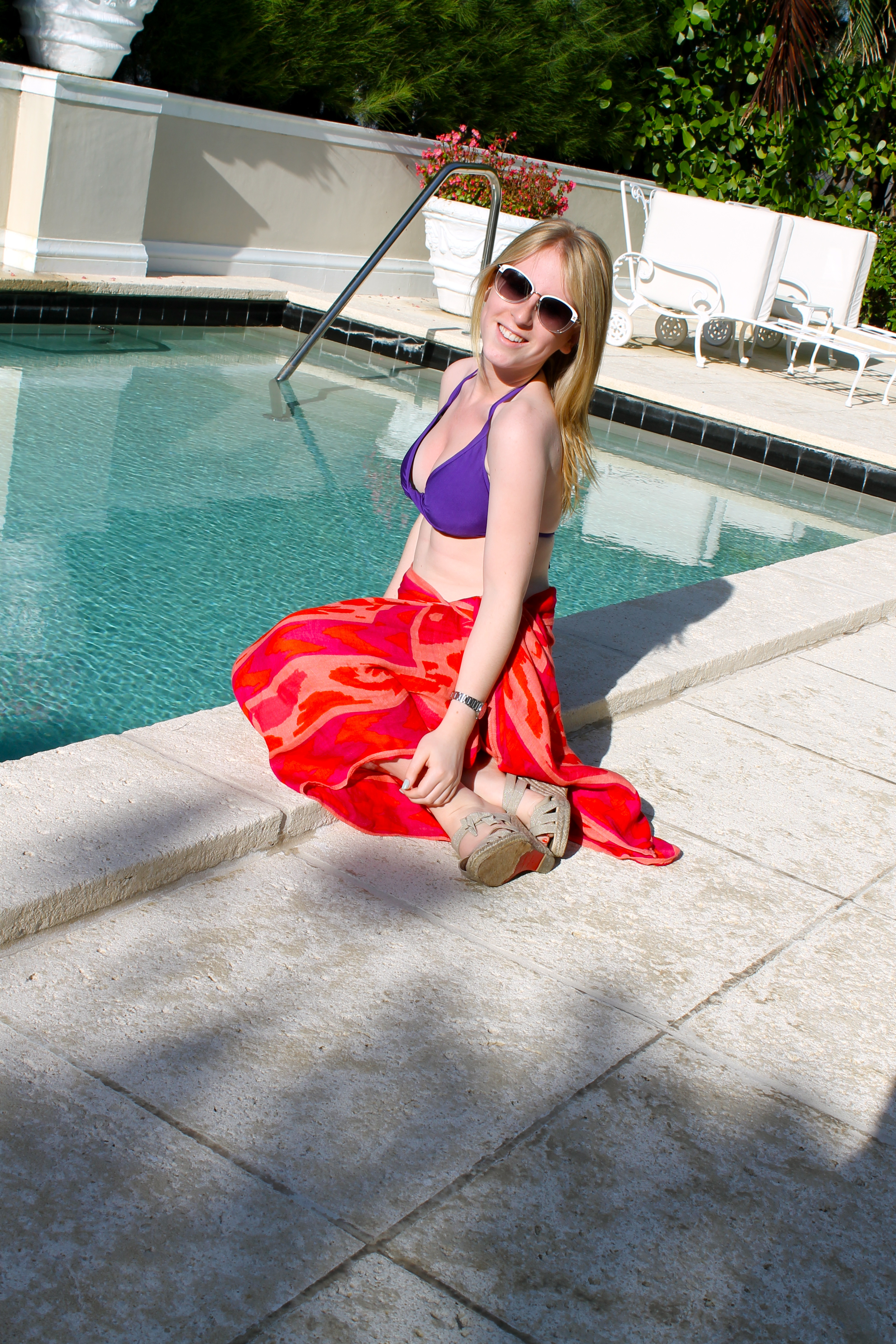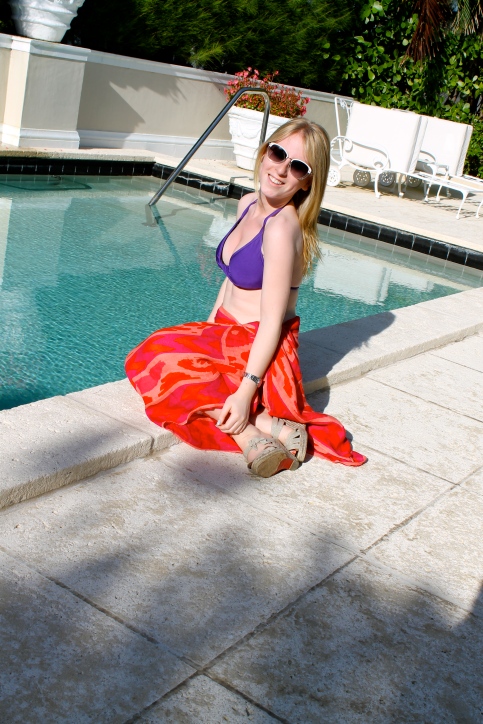 Bikini: Ralph Lauren, Cover Up: Theodora & Callum, Shoes: Christian Louboutin, Sunglasses: Chanel, Headband: Juicy Couture
The weather in Palm Beach has been absolutely beautiful. I've been able to relax poolside almost everyday, allowing me to fashion my favorite bikinis and cover ups. This Theodora & Callum scarf-turned cover up might look familiar to you.
The last time I wore it was in 50 degree weather in NYC paired with a knit sweater, jeans, and a suede jacket. This time around, I used it as a cover up. I love playing with colors, and my purple bikini added just the right amount of pop.
The scarf can lay comfortably around your waist to act as a skirt for when it's warm, allowing you to get color on your upper body (although do use sunscreen!). It can also cover your entire body for when the sun starts to set and you want to snuggle up and be cozy. I love Theodora & Callum scarves because they are extremely versatile and can be worn through all of my travels.
This scarf is the perfect jet-setting piece, whether your destination is your local beach, or a different city.
with style,
S