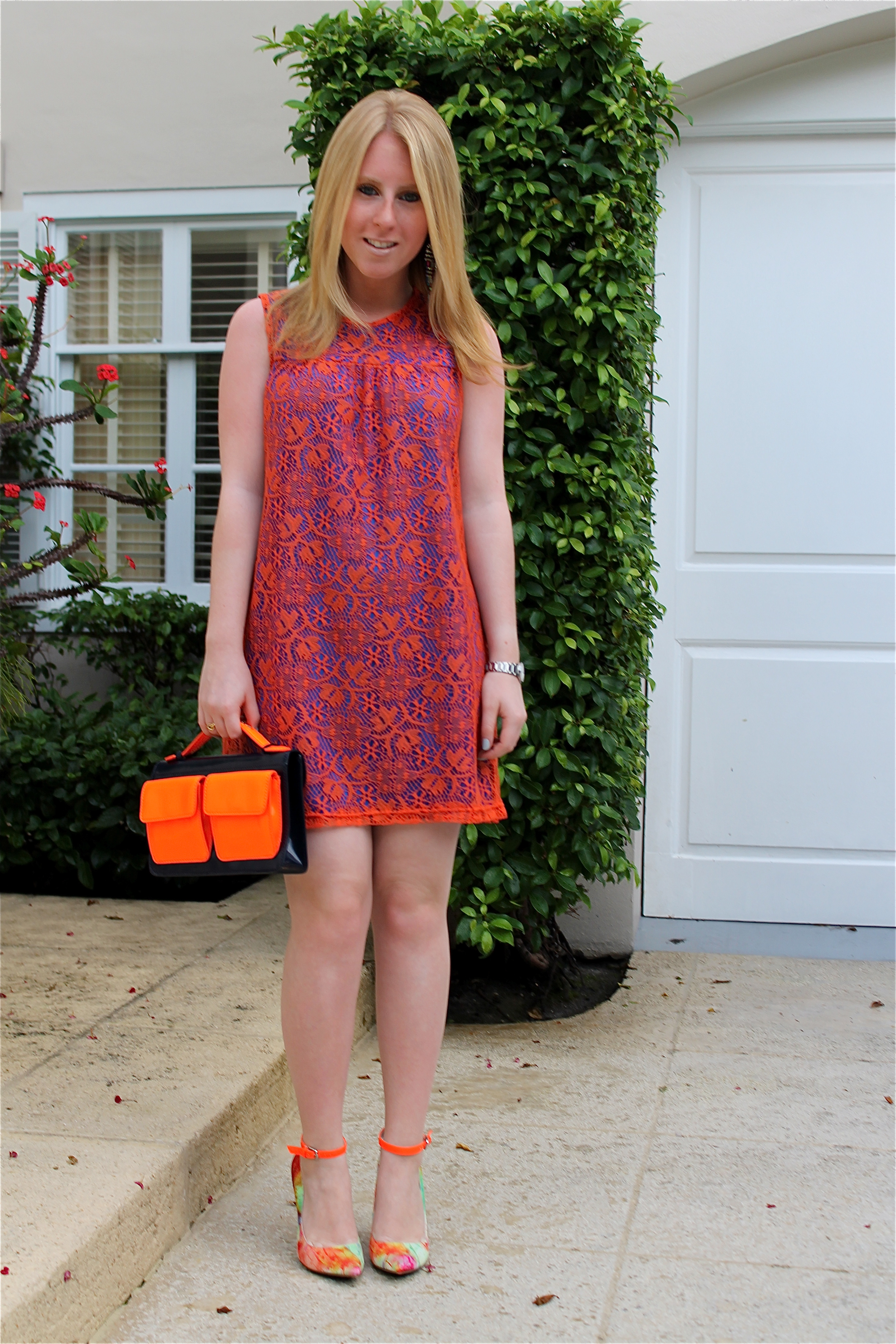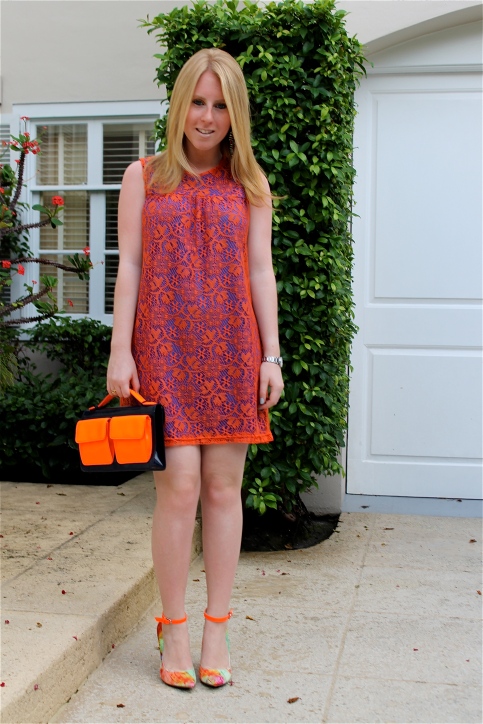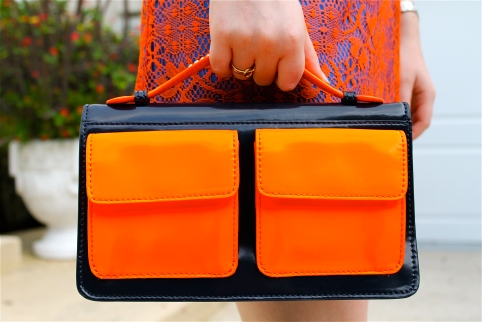 Dress: Backless, Handbag: Marc by Marc Jacobs, Shoes: Aldo
I wore this outfit last night for dinner at my favorite Palm Beach restaurant, Cafe L'Europe. Palm Beach is full of socialites dressed in elegant and sophisticated outfits at all times of the day. While I do admire their style, I like to put my spin on the classics. For instance, this Backless dress, which I purchased for just $78, is a modern take on the popular shift due to the layering over a contrast-colored lining and keyhole finishing detail at the back. The orange lace against the blue lining is the perfect color combination.
I am also very excited about my new Marc by Marc Jacobs clutch, which I received as a gift from my mom. It is a key accessory for a night out, featuring a top handle and two back pockets for extra storage space; it comes in lots of fun color combinations to spice out any outfit.
Last but not least, my outfit would not be complete without these creative and trendsetting Aldo pumps under $100. They are definitely out of the ordinary; I especially love the neon ankle strap and the pink suede heel, both of which highlight the colors in the funky shoe pattern.
After a week in Florida, I am heading back to NYC this evening. Miami and Palm Beach will certainly be missed, but I do think it's time for me to get back to the city.
with style,
S