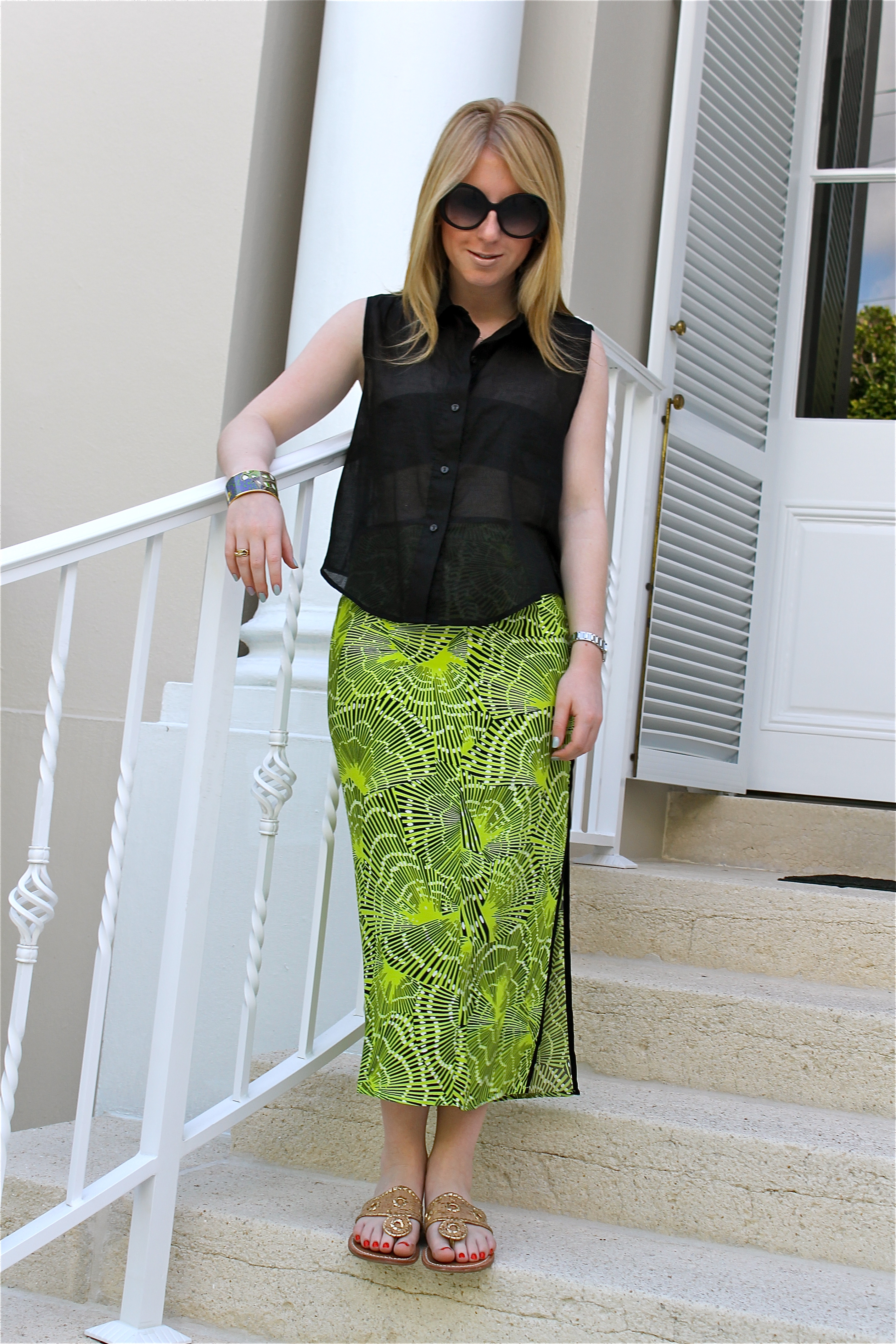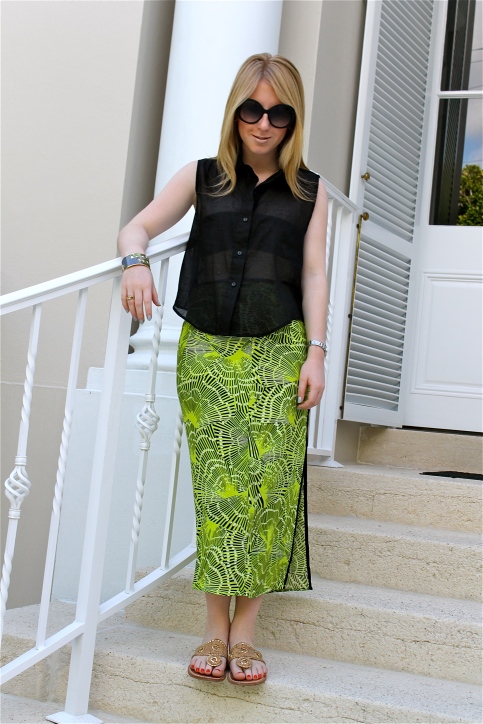 Shirt: American Apparel, Bandeau: Big Drop NYC, Skirt: Topshop (similar), Sunglasses: Velvet Eyewear, Bracelet: Hermes, Shoes: Jack Rogers
Whenever I travel, I like my outfits to be uncomplicated and effortless. This new Topshop skirt is just that; trendy, bright, and easy. Overall, I find myself more interested in wearing dresses because they seem to be most flattering while still fitting and sexy. My closet is only full of about 3 skirts, all of which are short. For the past year, I've been obsessed with maxis, so when I found this slip skirt that combined several of my favorite trends while having a fantastic fit, I knew it was perfect. However, it's the type of skirt that doesn't look right with tights, making it only appropriate for the dog days of spring and summer (and of course your travels to warm destinations in the winter).
I am a total heel fanatic, but I found flats to be most flattering with this look as heels combined with the length of the skirt would make me look shorter than I actually am, although I'm pretty short in the first place. The cork and metallic detailing of my Jack Rogers make for a beachy yet glamorous ensemble, perfect for daytime and going into nighttime for a casual dinner.
While it was enjoyable to wear bikinis, sandals, and light attire for the past week, it's now back to city clothes and reality.
with style,
S