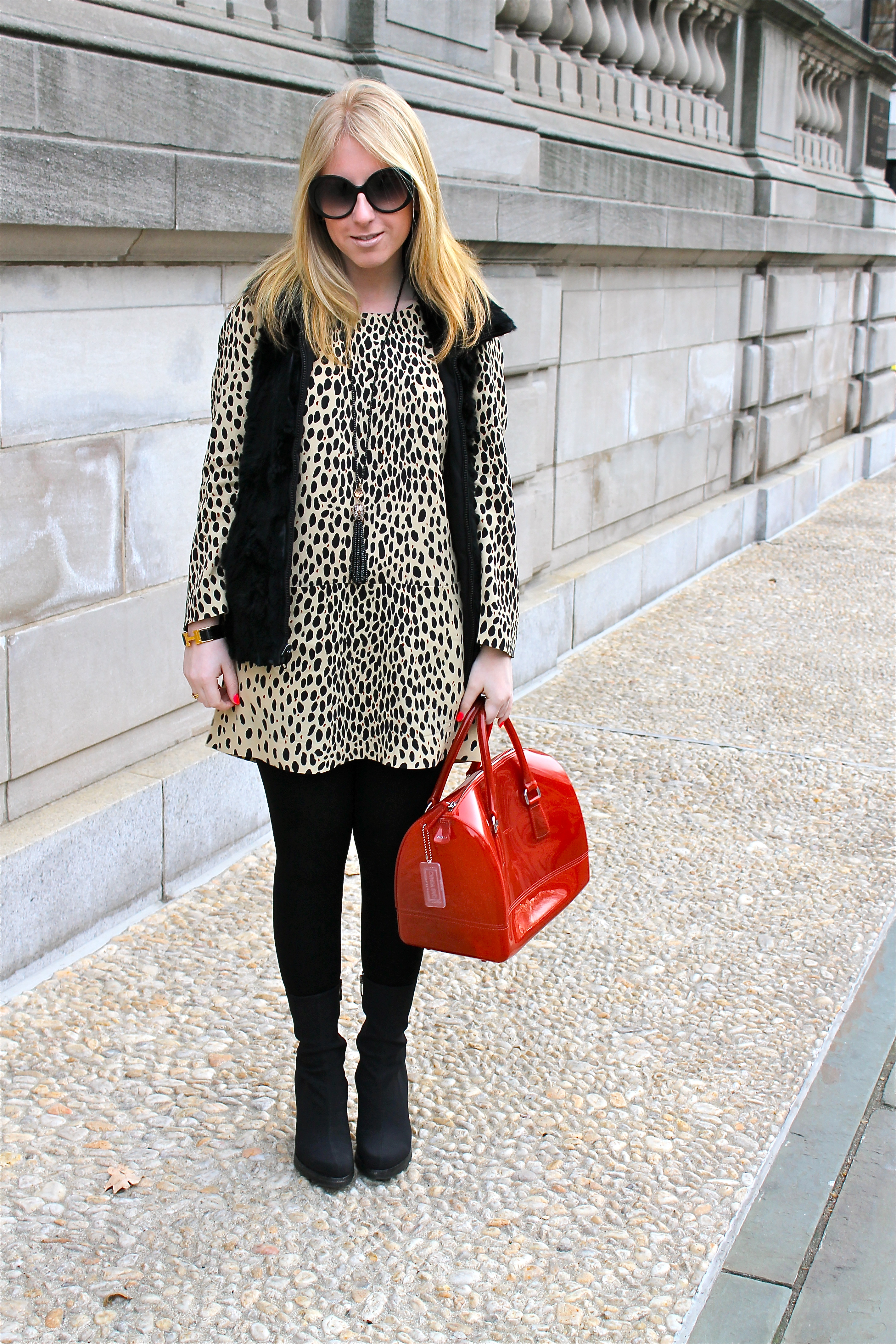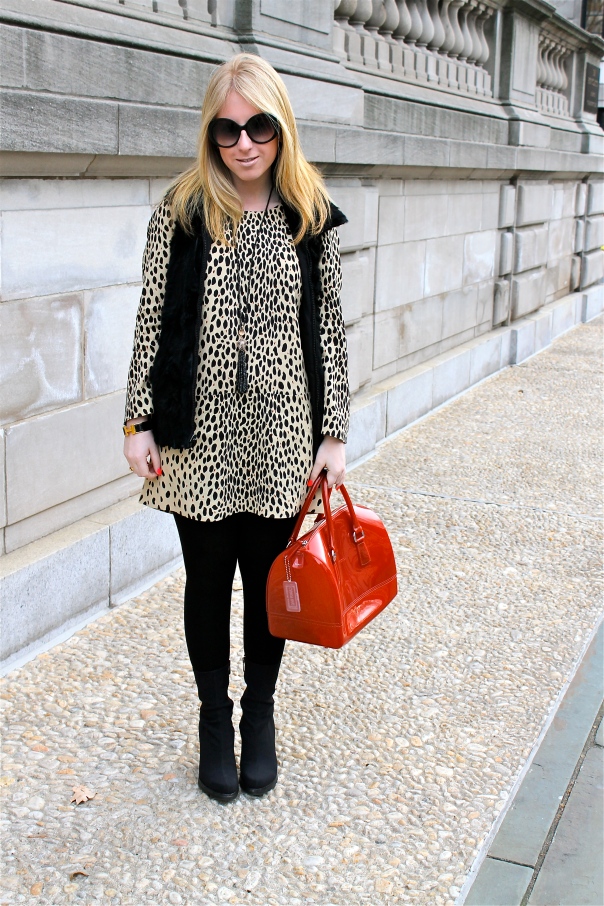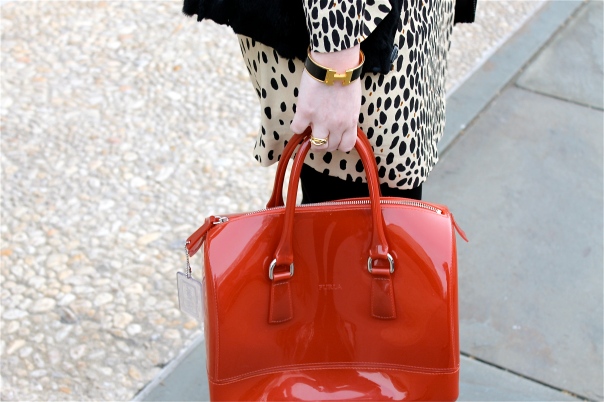 Dress: J.Crew, Tights: Topshop, Vest: Aqua, Handbag: Furla, Shoes: Misc. store in Italy, Necklace: Marcia's Attic, Bracelet: Hermes, Sunglasses: Velvet Eyewear
When I get dressed in the morning, I try my best to put together an outfit that does not require me to change the same day. Even if that means switching from booties to platforms, a tote to a clutch, or studs to hoops, it's much easier than changing my clothes, better known as the foundation of my outfit.
I wore this dress, which is now on sale, for coffee. It was still warm and sunny, so I was able to throw on my [faux] fur vest without being cold and sipped on an ice cappuccino instead of a hot one. I haven't worn this dress for quite a while, so this time around I brightened it up with my Furla candy bag, which brings out the mini orange polkadots in my dress.
Today, I'm heading downtown for my usual breakfast at Balthazaar, although I haven't been in so long. I'm also planning on making some stops at Jill Stuart, Tibi, and Topshop. I'm looking forward to spending this windy day in Soho and showing you what I decided to wear.
with style,
S