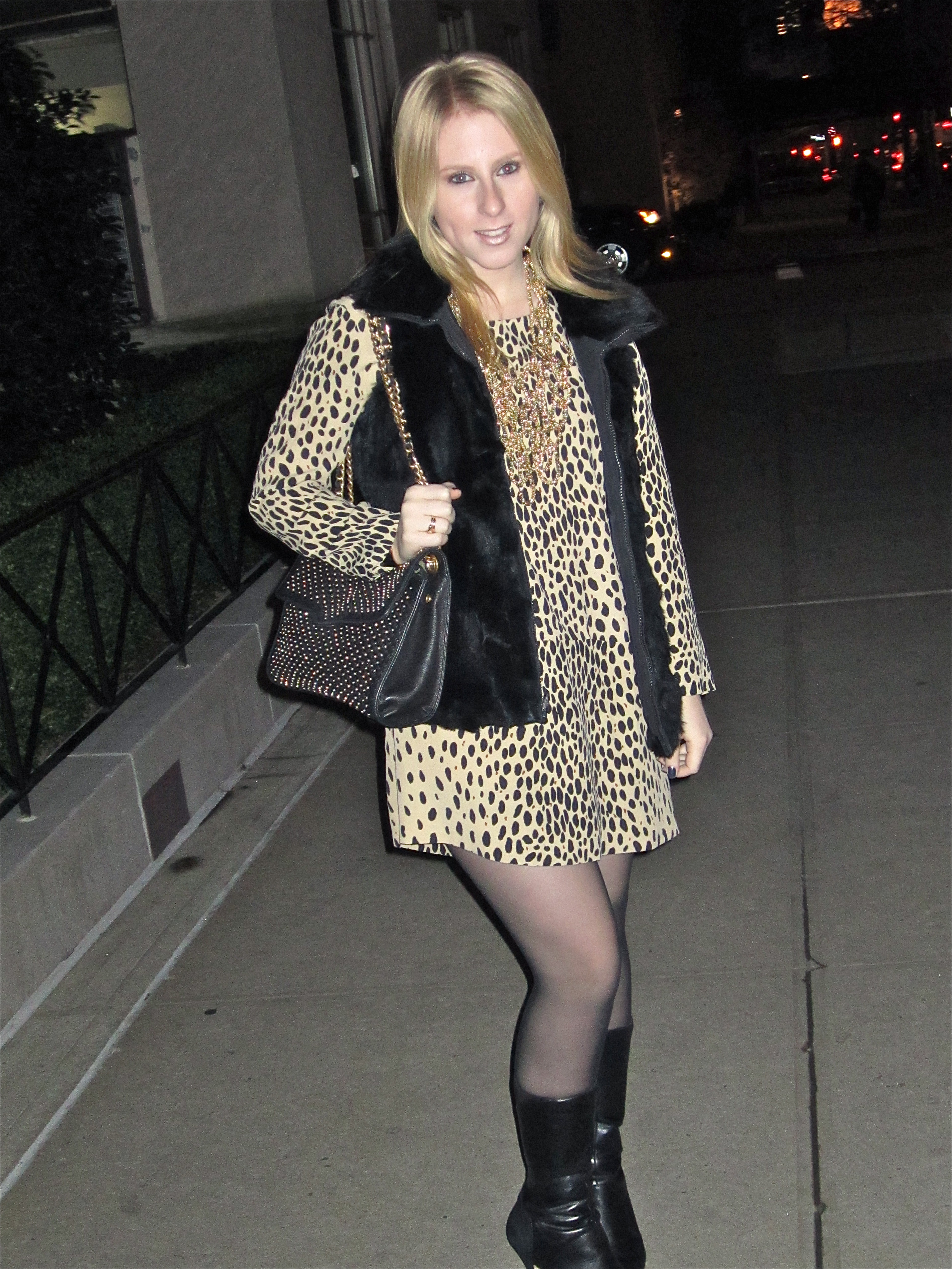 sydney late afternoon
J.Crew is a store where I can simply never go wrong. Whether in need of a comfy cashmere sweater, a fun costume jewelry splurge, charming suede pumps, or even an Essie nail polish, there is always something that catches my eye. I tend to shop J.Crew in smaller cities that have bigger stores such as Pittsburgh and Washington DC.
When I was in Washington DC a couple of weeks ago, I stopped into J.Crew in Georgetown while I was waiting for my table to be ready at Clydes. Sometimes waiting for a table at a restaurant can be annoying, but this wait was destined for me. I found an adorable dress known as the 'Jules Dress In Wildcat', which is J.Crew's must-have silhouette of the season.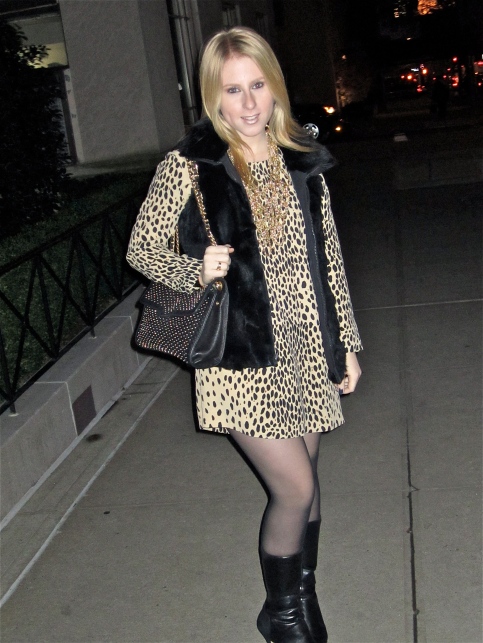 I absolutely love the pattern as it is funky and abstract. Plus, you can't go wrong with a chic neutral color pallet. The dress is finished with dart detailing at the bust and on-seam hidden pockets, which are thoughtfully placed for a flattering fit. This shift is perfectly polished for work, but it can also be spiced up for the evening with sexy mary-jane platforms and tights with a seam down the back.
I wore this dress to my meeting at Nespresso yesterday, which took place late afternoon (although it looks pitch black outside!). I paired my dress with black Wolford tights, black Via Spiga boots, my Aqua [faux] fur vest, my Rebecca Minkoff studded shoulder bag, and my oversized gold necklace, which I purchased at a local boutique in Southampton two summers ago.
This necklace was the perfect addition to my outfit as it gave my rather simple ensemble a funky, bold, and edgy edition.
What store can you never go wrong in?
with style,
S