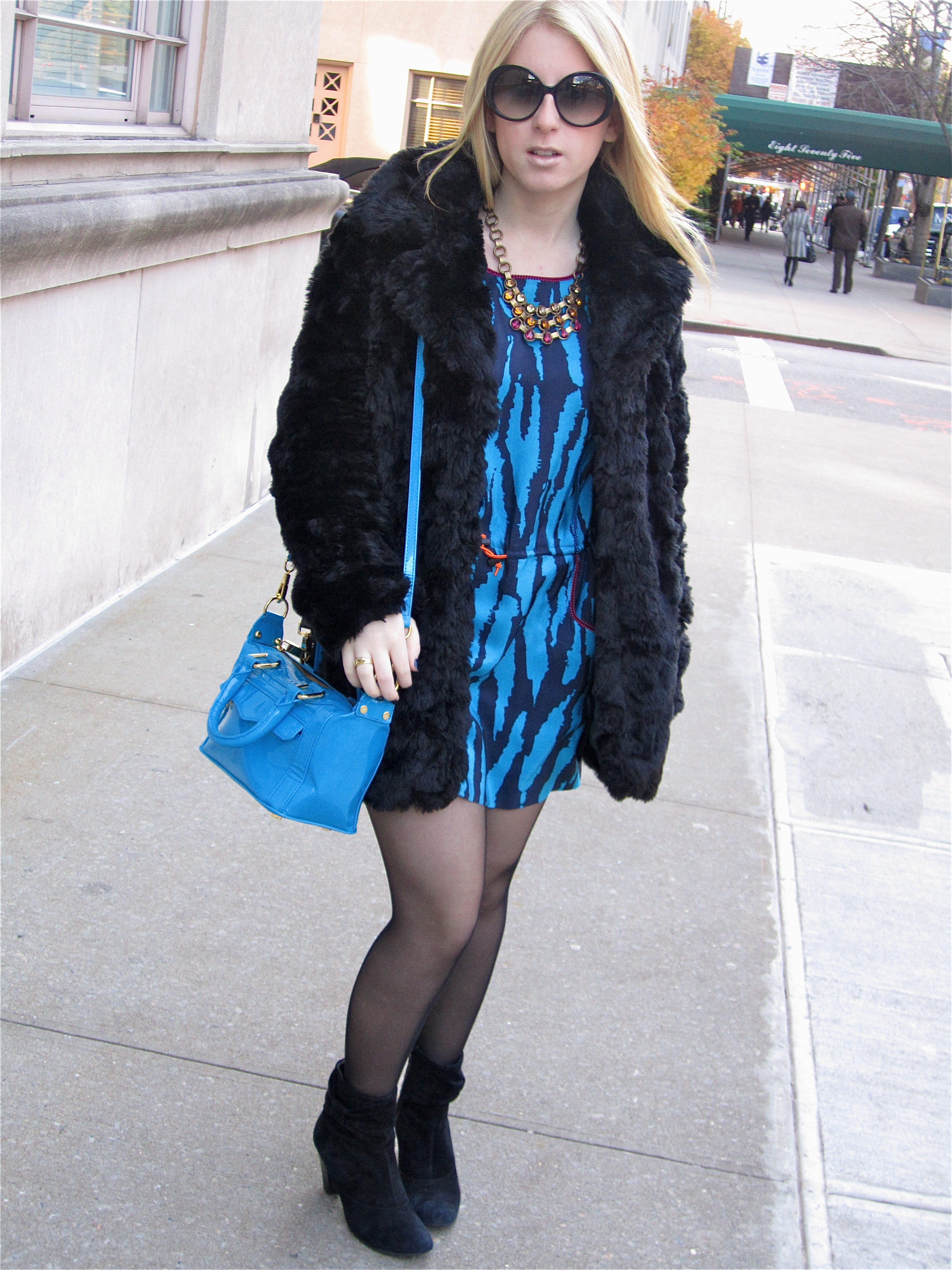 Busy Friday, lots of chills, and non-stop wind! Ever since Thursday, I've only been able to wear fur coats–my suede, leather, and rather thin-fabric jackets just haven't been doing the trick. I know it's only November, but I already feel in need of a heavy and furry hat! However, I held off yesterday, but it wasn't easy. I felt as though I was going to be blown away on Fifth Avenue!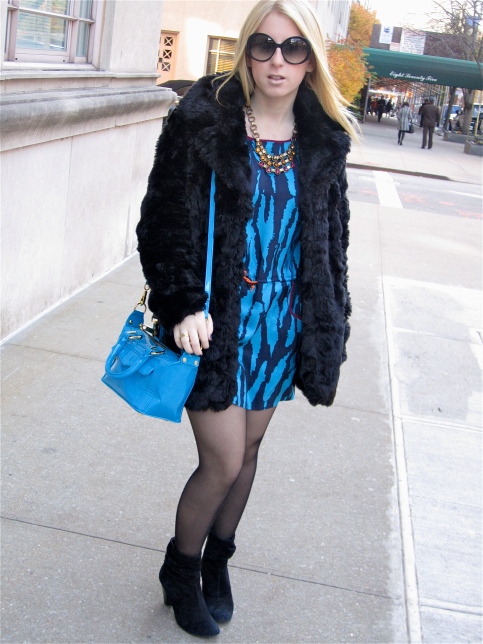 I was in the mood to mix and match with colors and patterns. I decided to wear a Gryphon dress that I purchased at the end of the summer at Tenet in Southampton. It's sleeveless, soft, and probably way too thin for a cold day like yesterday, but I styled it so I wouldn't completely freeze. I also like the bright blue and navy blue combo, and the hot pink and neon orange piping on the neckline and pockets.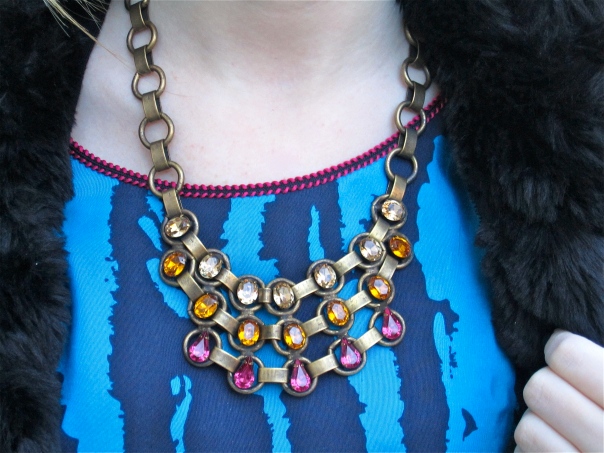 I paired the dress with black Wolford tights, black NAF NAF booties, which I bought in Paris three years ago and they still look perfectly new, my bright blue patent leather Rebecca Minkoff handbag, another oldie which I bought around the same time that also looks new, black Velvet Eyewear shades, a Dannijo multicolored stone necklace, which I also purchased at Tenet over the summer, and of course my Topshop [faux] fur jacket.
This outfit is definitely a mix of old and new. Although my dress is a summer piece, I still managed to make it look more seasonally appropriate by toning it down with a dark jacket and shoe.
But, I still added my signature pop of color and glam with my purse and necklace–Minkoff and Dannijo are such a great combination.
Not all summer pieces need to be put away for the season.
All it takes is some creativity, the right colors, and the addition of some fun accessories.
what's your favorite all-year-round piece?
with style,
S