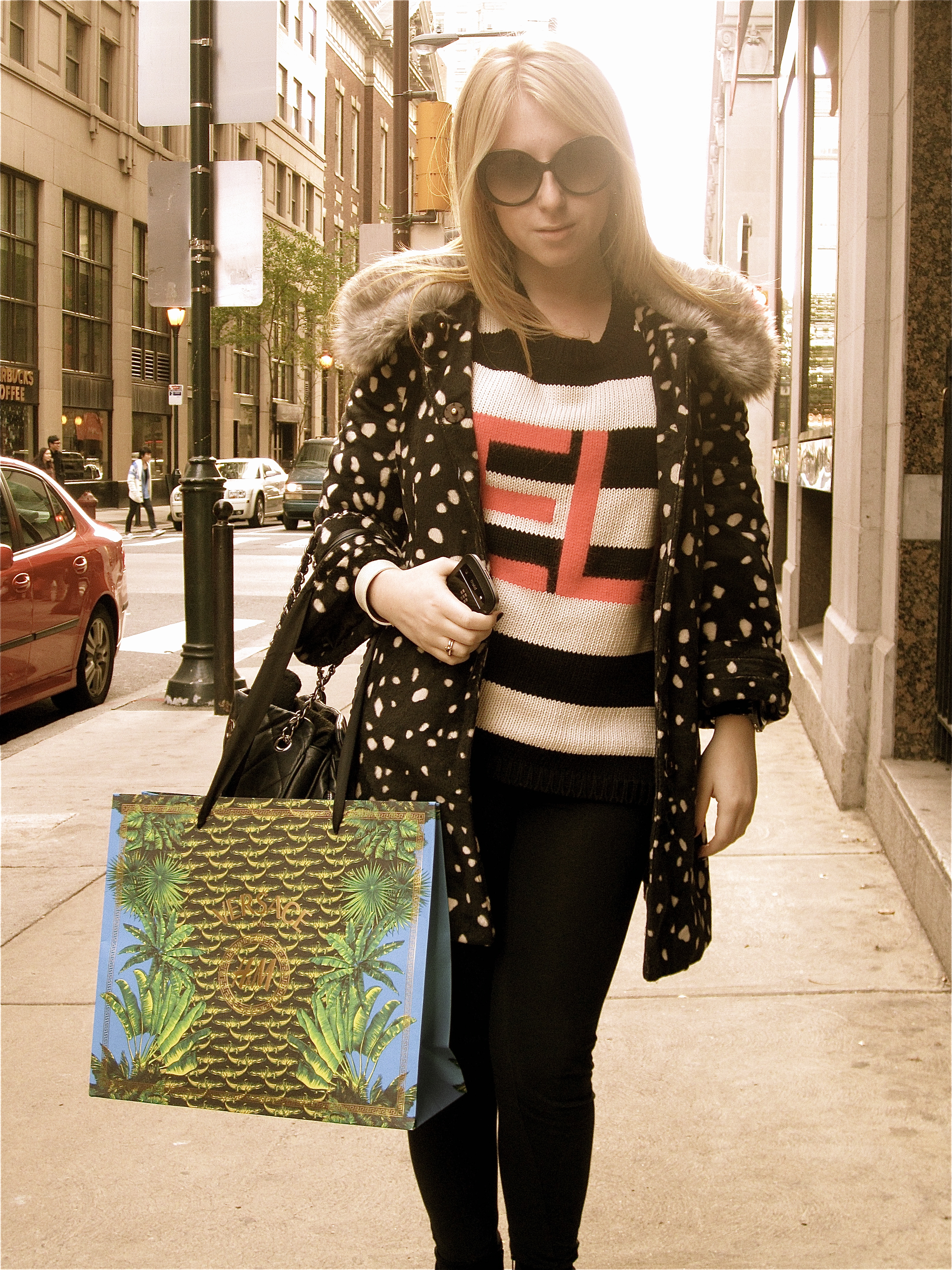 Yesterday was the launch of Versace For H&M. I knew prior to the date that I would be in Philadelphia for the day and in some meetings in the morning, so there was no way I could wait in those endless all-night lines. And believe me, there were lots of them throughout the city. I headed to Penn Station around 7:30 AM, and lines were wrapped around the street–even longer than Laduree.
I spent the afternoon walking around Walnut Street (the best area for shopping in Philly) and dining at my favorite restaurant for lunch, Tria, in Rittenhouse square. The best cheese platters that I've ever had. I also love the mission fig and gorgonzola dolce salad with mixed greens, hazelnuts, and balsamic.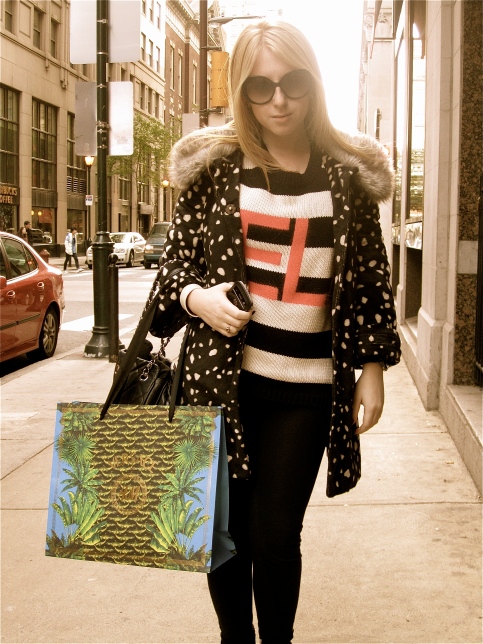 It's been freezing that past couple of days, so I knew to dress warmly for my day in Philly. I wore my new Topshop black and white striped sweater with the word 'HELP' in orange across the middle. It's bold, comfortable, and warm, which is why I like it.
I paired it with my Anthropologie coat, black American Apparel leggings, black NAF NAF booties, Velvet Eyewear shades, a Jennifer Miller beige and gold cuff, and a Chanel handbag.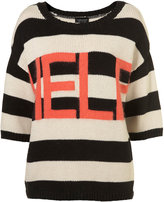 what was left
Also on my wrist next to my purse…a Versace For H&M Bag. Yes, I got my hands on the last piece of clothing the Walnut Street location had to offer.
Although technically two sizes too large for me, what I purchased works perfectly and is adorable.
Plus, I just love the shopping bag that comes with any Versace For H&M purchase–I'll show you what I bought once I wear it. All that was left was a few pairs of high-heel strappy sandals, and that's rather surprising.
Maybe not as successful as Missoni For Target, but still a hit.
Did you have luck with Versace For H&M?
with style,
S