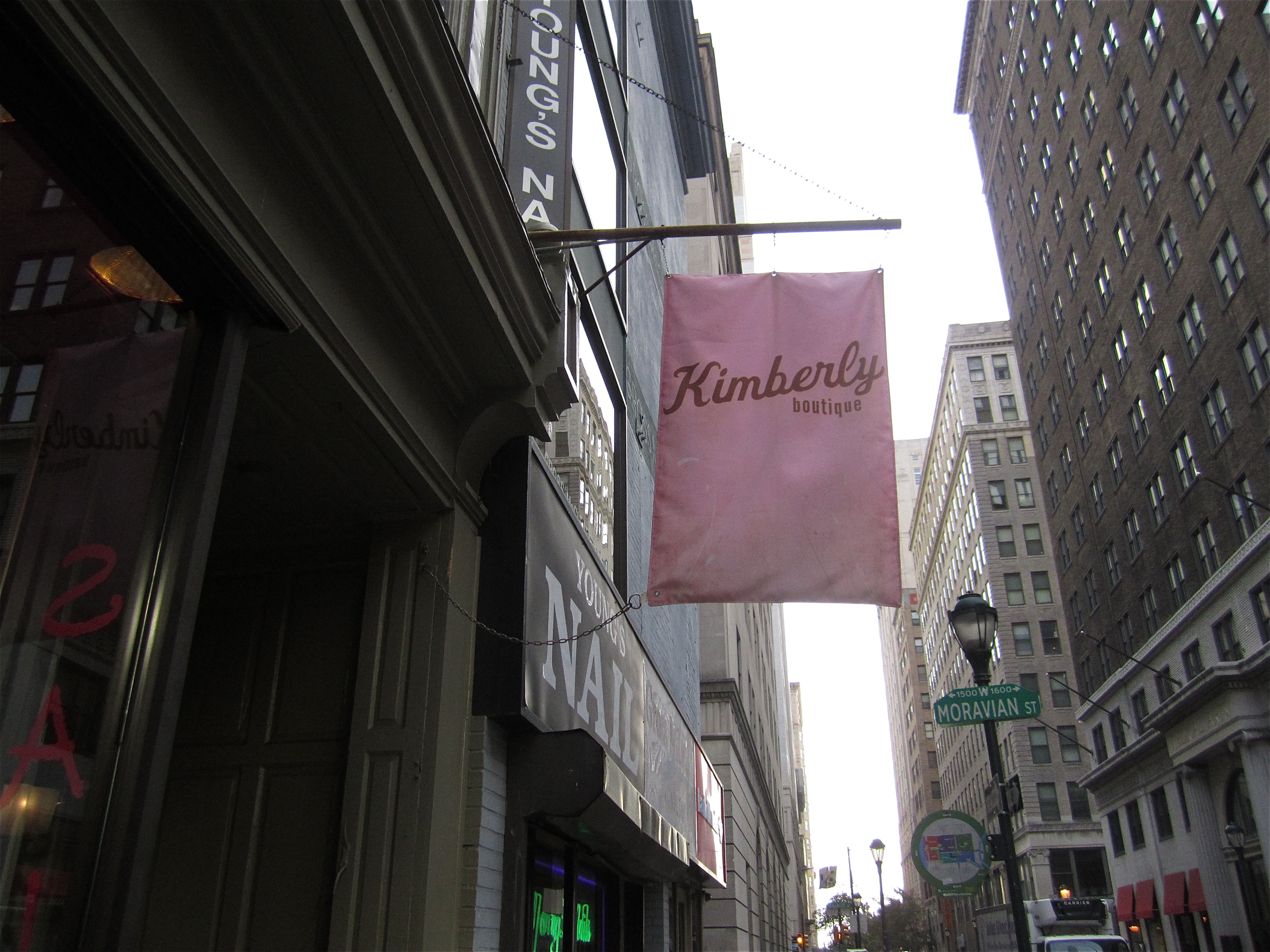 After I had lunch at Tria in Philly, I came across an adorable boutique that caught my eye immediately due to the cute window display. I was also thankful to not see another chain, since it's rare to find those quaint boutiques anymore in this day and age.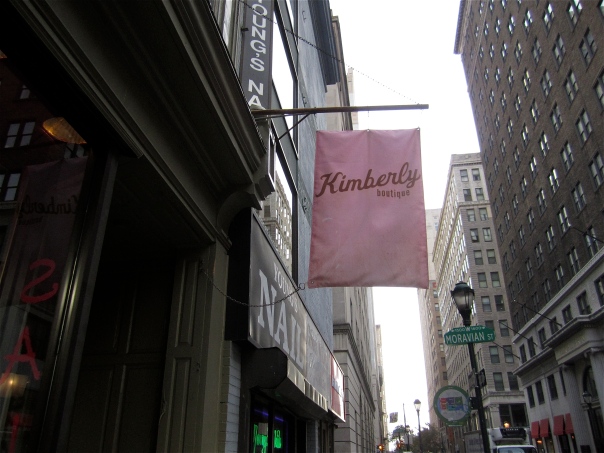 When I walked into Kimberly Boutique, I was excited to have discovered an adorable boutique with white and hot pink walls, contemporary yet sophisticated clothing, and funky jewelry. Plus, the sweet salesperson and manger, Lauren, who also does the buying for the store–a great mix of brands we know and love like Alice and Olivia and then those we don't know as well like local Philly designers. Everything is well-priced and well thought out.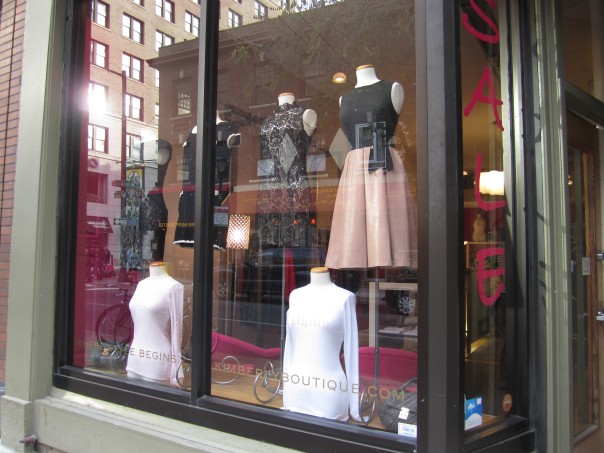 The shopping environment at Kimberly Boutique is relaxed and friendly, which makes it that much more of an experience. Both my mom and I were successful–she purchased an adorable sparkly black with white piping dress (second dress in the window display) and I purchased a pair of black stone and crystal hanging earrings.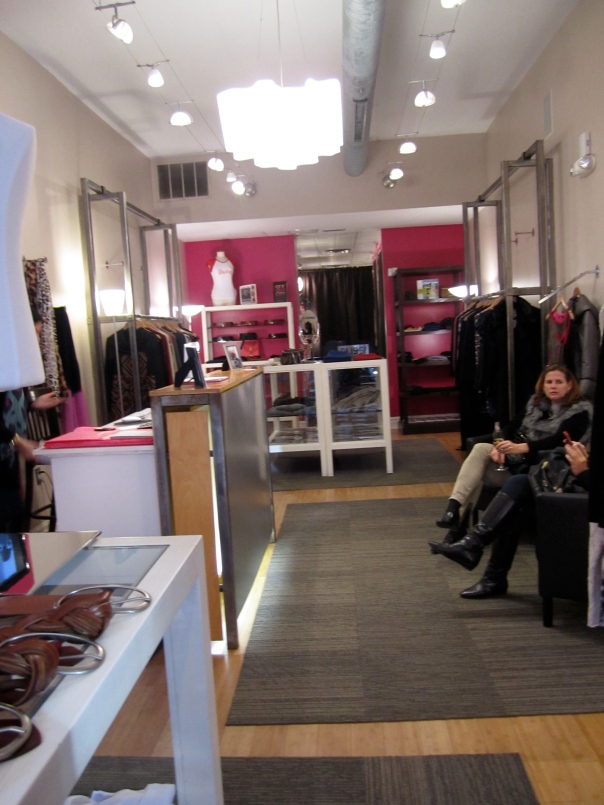 The purple earrings in the photo are the same style (except mine are black with one more stone above) as the earrings I bought. I like the jewelry because it's not over-the-top yet it's bold enough (due to the design and colors) to make a fashion statement. I especially love the black and gold necklace laying on the table–it's so fun and cool that it could transform a simple outfit to one that is a bit trendier. You'll have to wait and see what they look like until I wear them!
No matter where I am in the world, I feel like I can always find a place to shop. How about you?
with style,
S