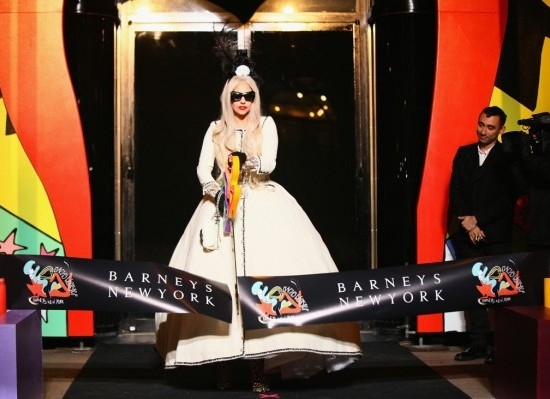 While I waited in line to see Lady Gaga cut the ribbon to Gaga's Workshop, there was a VIP party going on inside and I got to see many of the attendees walk in. At such a fabulous party, it's no surprise that the designer, celebrity, and stylist attendees were quite notable: Alexander Wang, Christian Siriano (who I previously mentioned), Prabal Gurung (!!!!), Brad Goreski, Neil Patrick Harris, and, Blake Lively (just to name a few).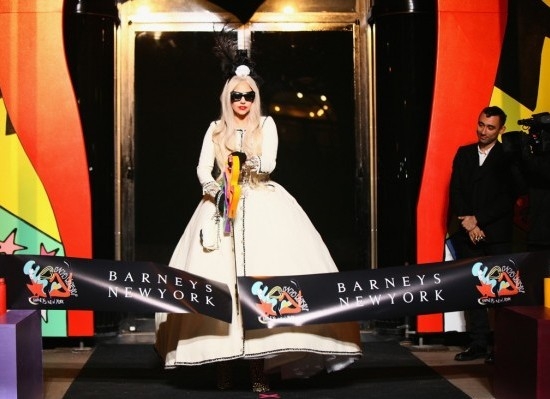 Lively looked stunning in a royal blue deep v-neck pant suit with lace-covered shoulders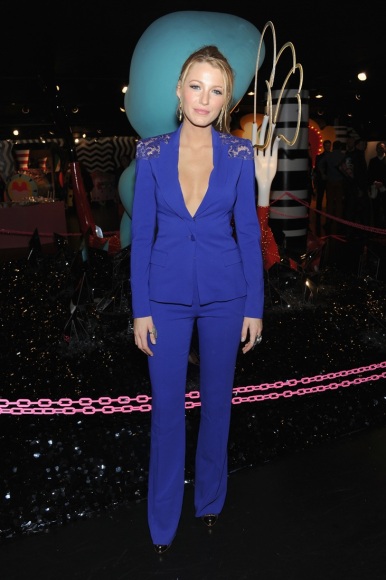 Since my attendance was ultra last minute, and I had to run out the door if I wanted to make it in time, I mad-dashed for my American Apparel black leggings, a tribal-patterned Topshop shirt, my vintage Chanel blazer, my black NAF NAF booties, my new cheetah print knee-high BCBG socks, (scrunching patterned knee-high socks with short boots is still so in) my Rebecca Minkoff handbag, my Topshop infinity scarf, and my new earrings that I purchased at Kimberly Boutique in Philly.
More on Gaga's Workshop, Gaga's holiday gifts, and Barneys holiday windows tomorrow.
with style,
S