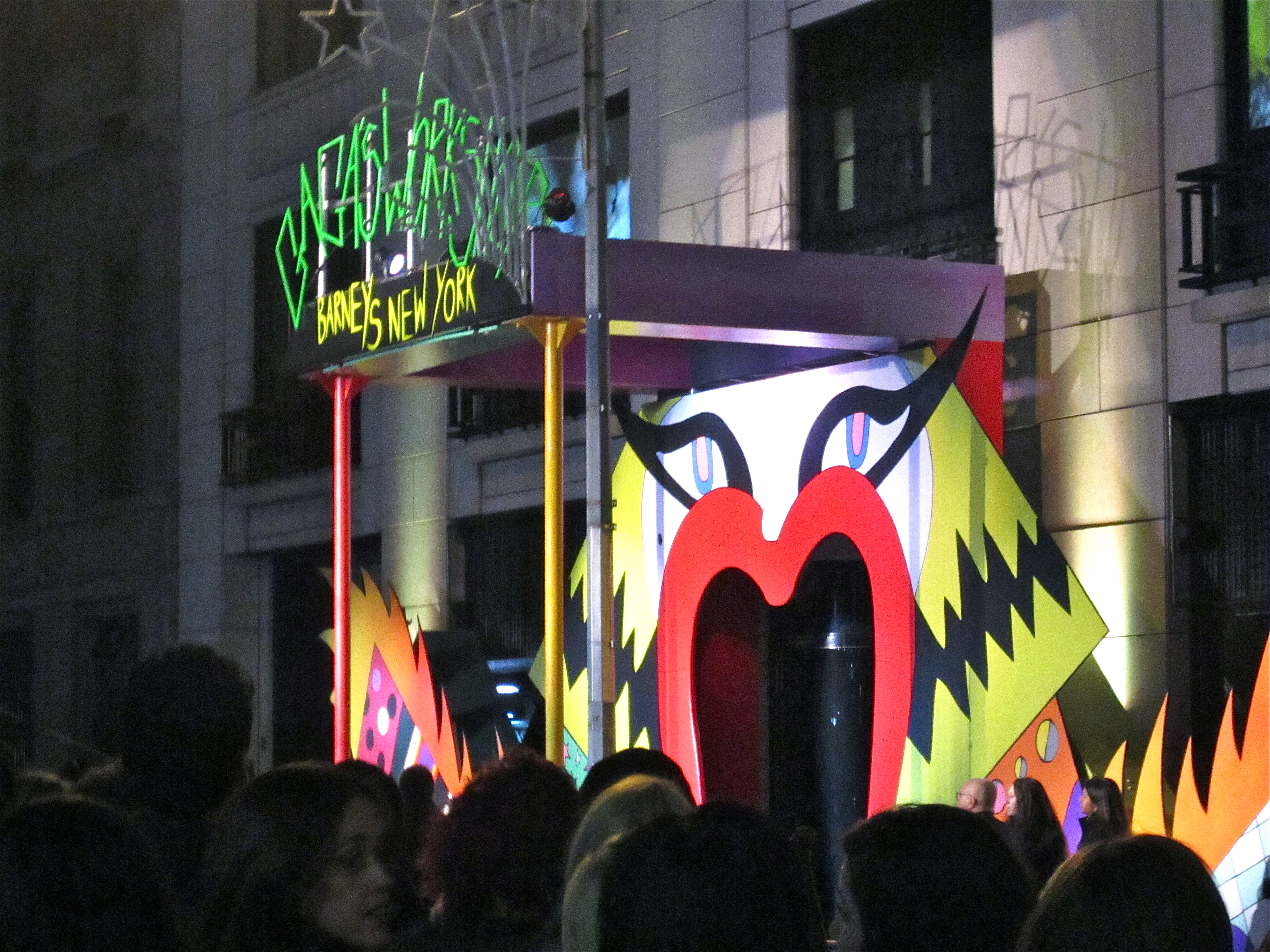 It's Thanksgiving week, so the holidays have officially begun! I am absolutely obsessed with this time of year–the beautiful decorations, food, festivity, music, fashion, and all. It felt so great to turn on the radio this morning (yes, I still go back to old technology every now and then–actually, just at this time of year) to 106.7 lite FM and hear Christmas music: it puts me in a great mood, especially Mariah Carey's All I Want For Christmas Is You.
All of the stores around the city have gone top-notch this year with their window displays (posts to follow this and next week). Especially Barneys. Barneys New York converted to Lady Gaga and her Fashion Director's (Nicola Formichetti) interpretation of the iconic Santa's Workshop for the holidays; a true phenomenon in the entertainment and fashion industries.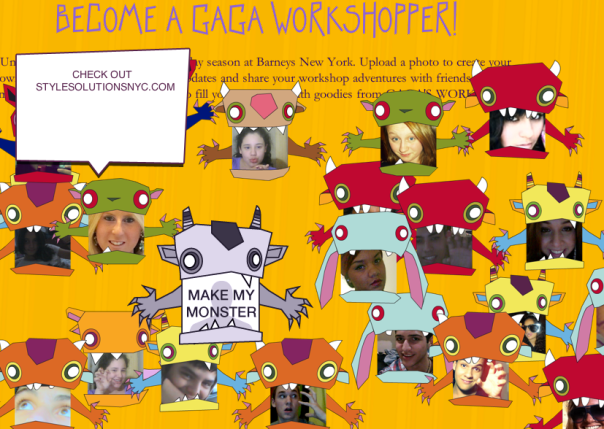 The talented duo collaborated to design the Barneys New York window displays, a line of gifts, and an entire floor in the department store for the initiative. You can check out GagasWorkshop.com to learn all about the initiative, and to even create your own little monster Gaga Workshopper (guilty pleasure).
As I was sitting comfortably on my couch this evening with a warm cup of tea, my blackberry, and The New York Post, I came across a Tweet that Lady Gaga would be cutting a ribbon to the workshop outside of the store at 9:15 pm. When I read this, it was 8:55 pm. I mad dashed for an easy outfit, quickly put my hair up, grabbed my camera, and ran out the door. This city never sleeps, and I absolutely love it.
Gaga wore a bride-like gown with big black sunglasses (of course). Fans were cheering her on, her music was blasting, and it was worth every minute of being squished and freezing to get a glimpse of her. Prior to the cutting of the ribbon, there was a private party inside–I saw Project Runway winner and designer Christian Siriano walk in.
I have never seen Barneys like this in my entire life. It was amazing to watch, and I'm excited that I got to take part in such a cool holiday event. Gaga is truly a unique icon, and there is no one like her–and it doesn't stop at the way she dresses.
Are you ready for your Gaga holiday moment?
with style,
S