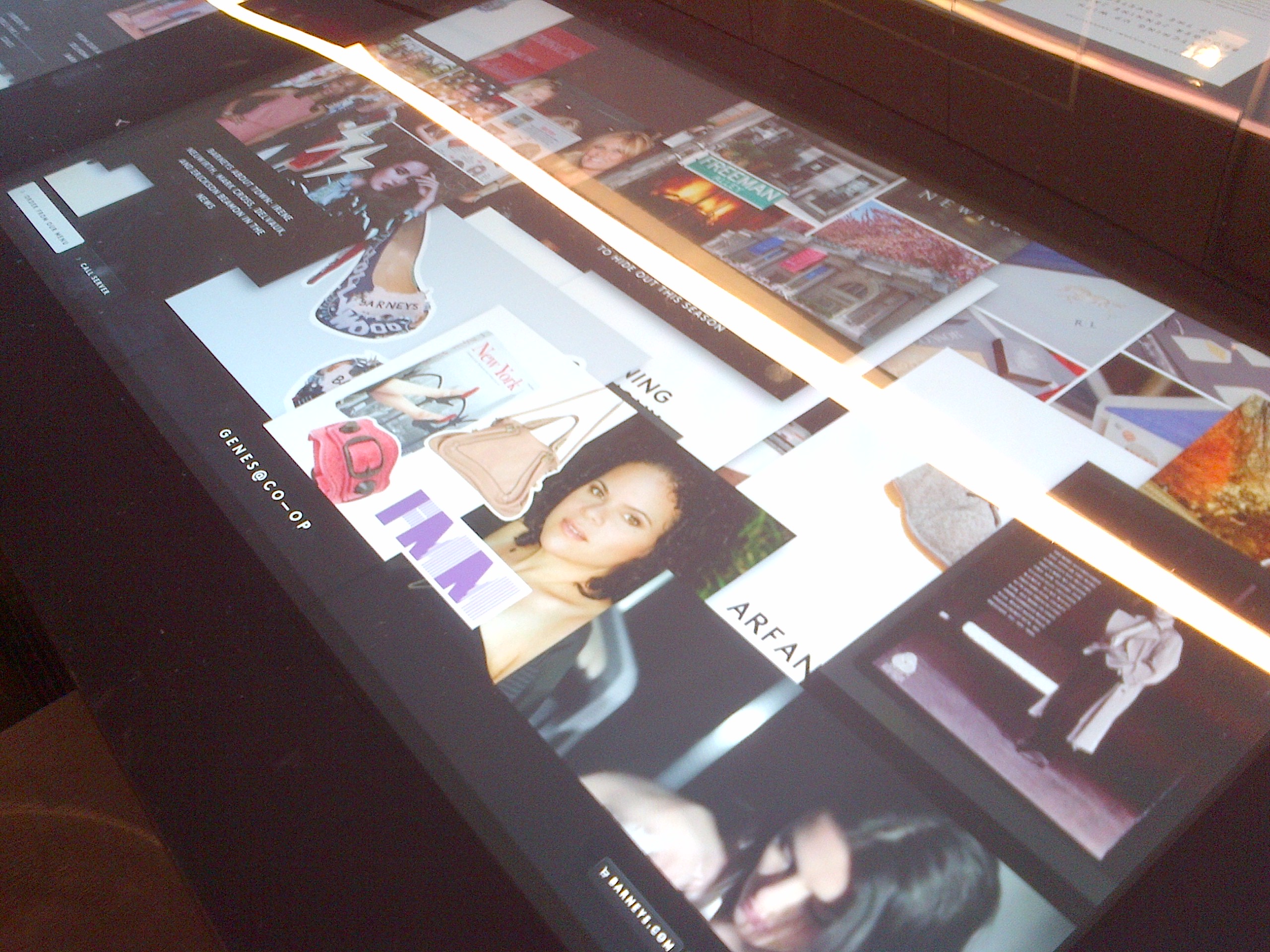 iPad table at genes @ co-op
This afternoon, I went to Barneys' new restaurant, Genes @ CO-OP, which is truly magnificent and technologically savvy. Barneys equipped the restaurant with a long boardroom-like common table (think upscale Le Pain Quotidien) where each person's placemat, if you will, is a built-in iPad. The iPad allows you to browse Barneys New York's online publication, The Window, shop the Barneys website, (men, don't bring your girlfriend or wife–they'll be totally distracted) and it even provides you with the option to order straight off the iPad menu, or pressing a button to call a server. It's all about customization. I had the designer of the restaurant on one side of me and a group of Coach merchandisers on the other side. Everyone was mingling about the food and setup, and overall, the restaurant got a great reaction.
As I was walking out of the store, I noticed a beautiful suede Balenciaga bag in forrest green. First off, I'm obsessed with the color, and secondly, I absolutely love suede. Oh Balenciaga, I simply cannot get enough! (no matter how many times I spot women fashioning a 'City Bag').
Continuing my love for Balenciaga, below are 4 items that I'm loving this afternoon.
with style,
S