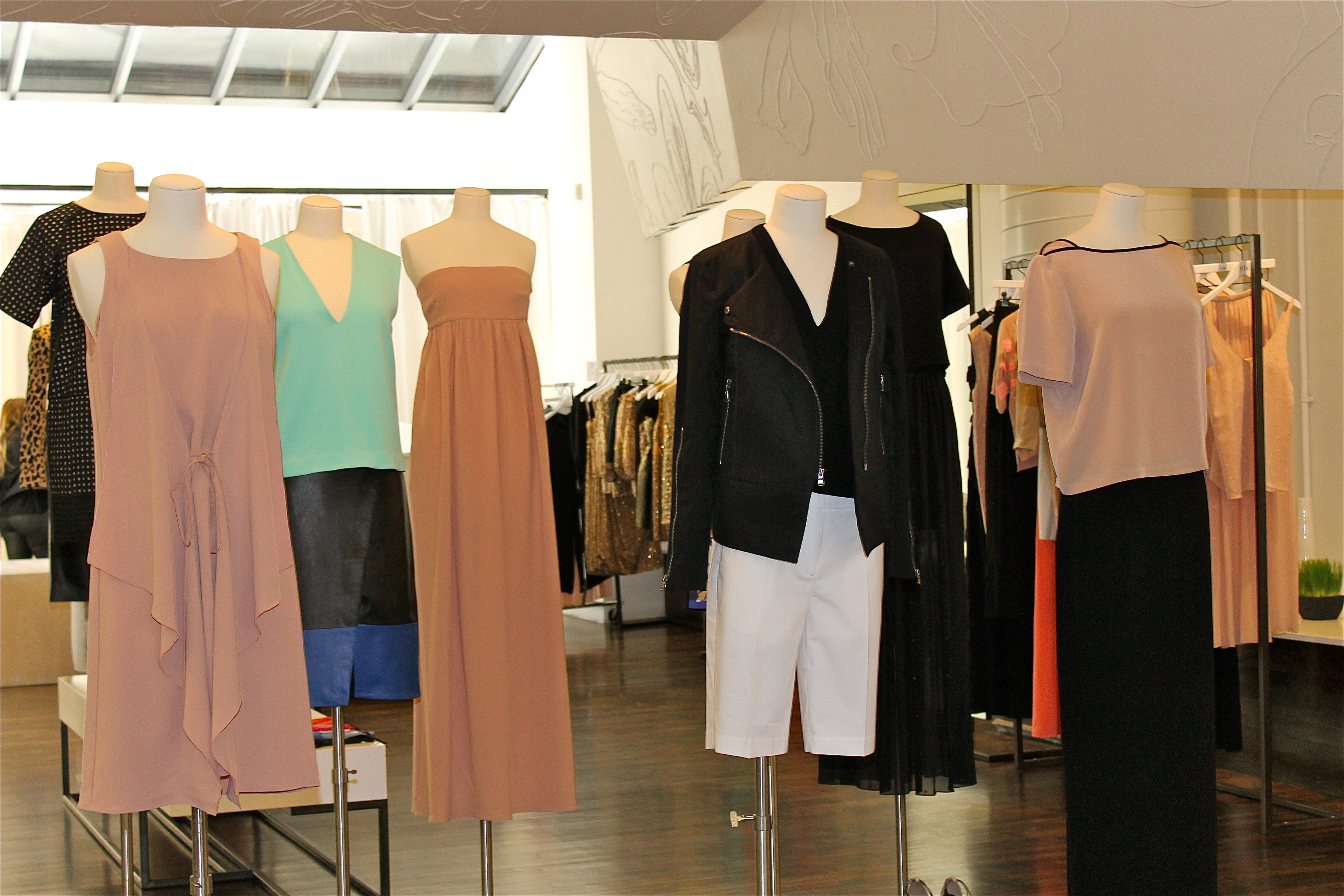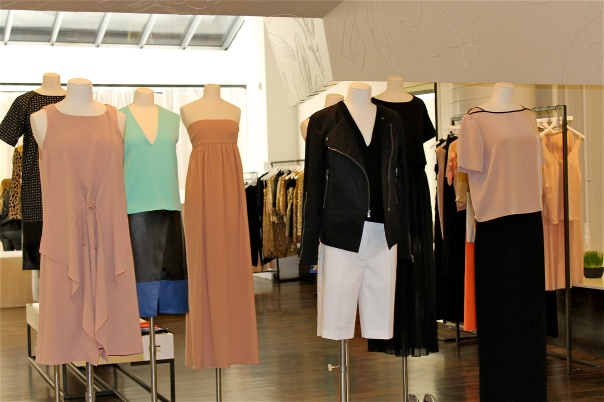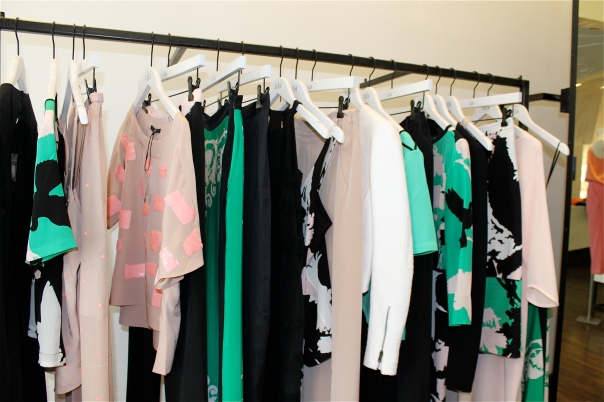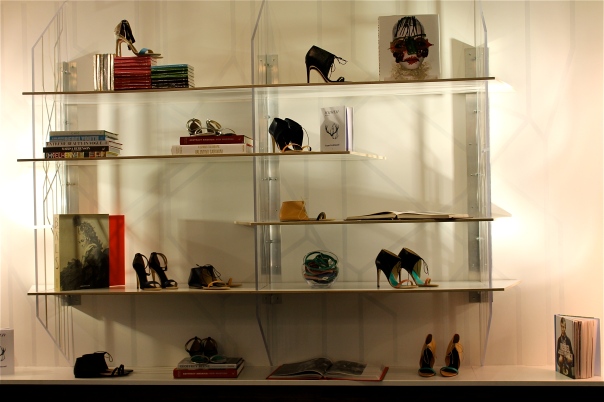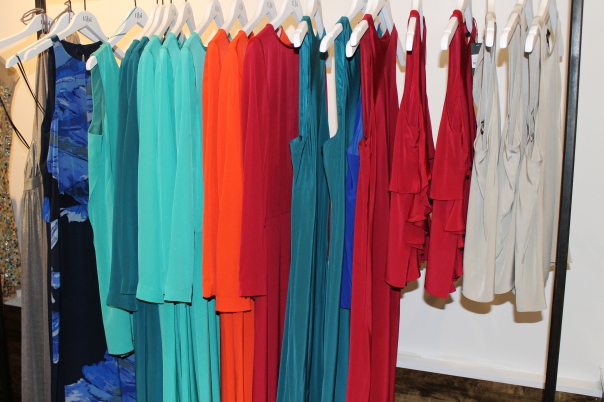 It's been about 6 months since I attended the Tibi Spring 2012 show, and it felt great to revisit the collection at Tibi's Soho store yesterday morning. Looks range from soft pastels to graphic prints in bold colors. Coral and chambray suits, tailored track shorts, and silk tops for daytime and haute, effortlessly chic silk wrap dresses (no, not a DVF look-a-like) for nighttime.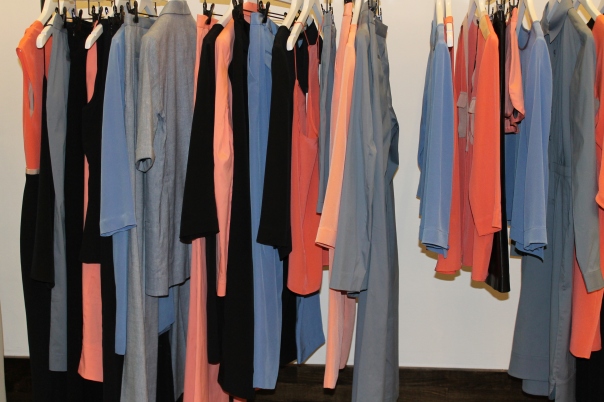 Tibi's spring collection is one of my favorites because it's all about color: coral, cobalt blue, green, turquoise, marigold, white, and black. It's feminine, glamorous and chic while still being edgy–I like to buy separates so I can mix and match them with less expensive brands. I'm also loving the shoes, which are displayed perfectly on a wall next to cool coffee table books–snakeskin flats and high-heel sandals, and irresistibly sexy black ankle-wrap stilettos. Talk about trendy.
What do you think of Tibi's Spring 2012 collection?
with style,
S