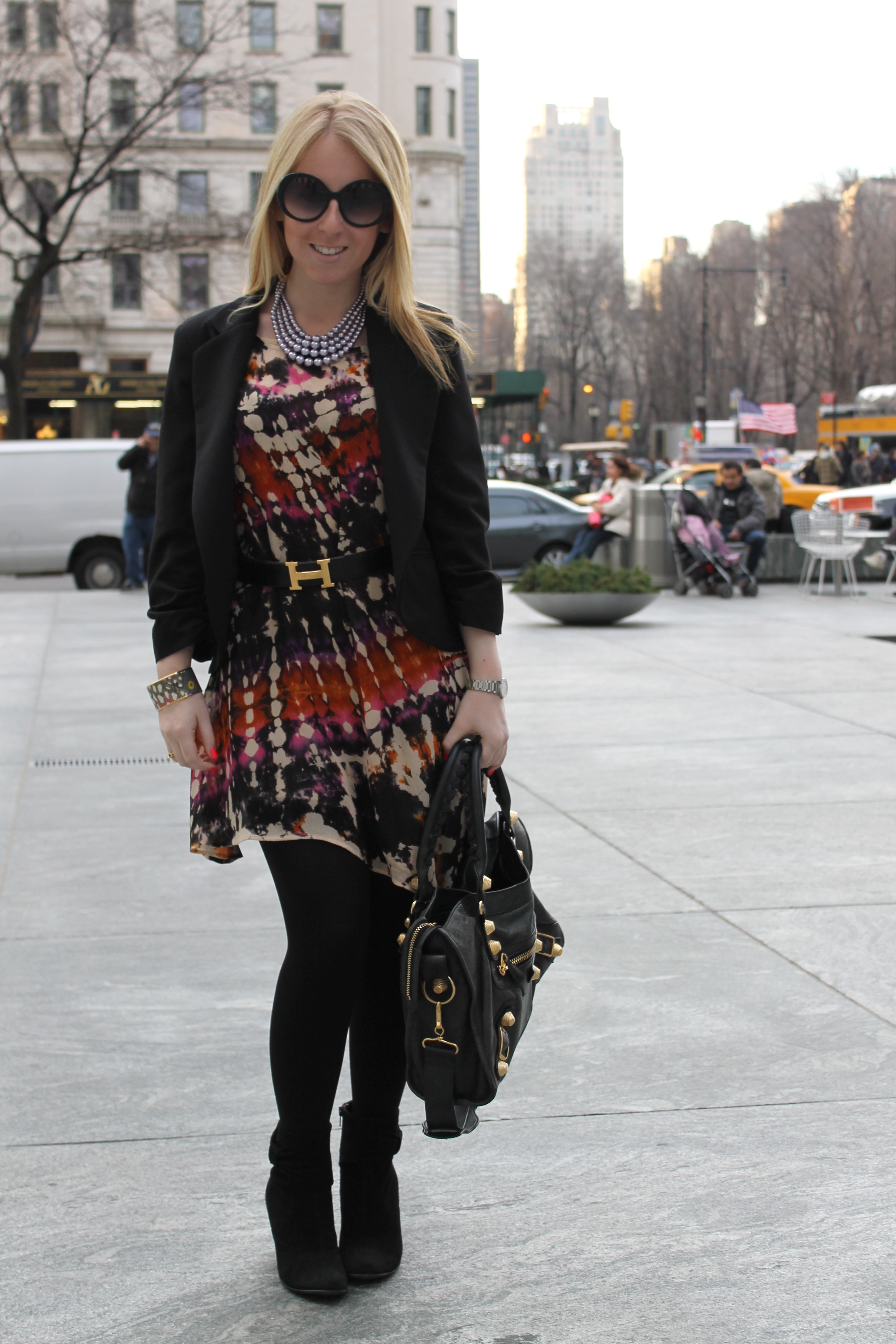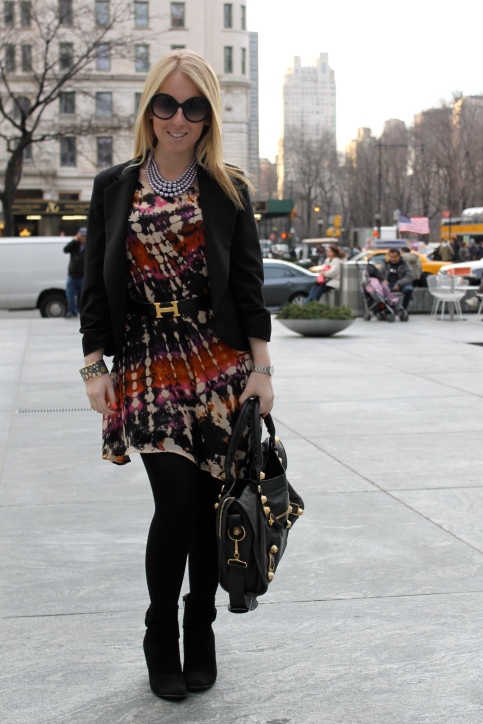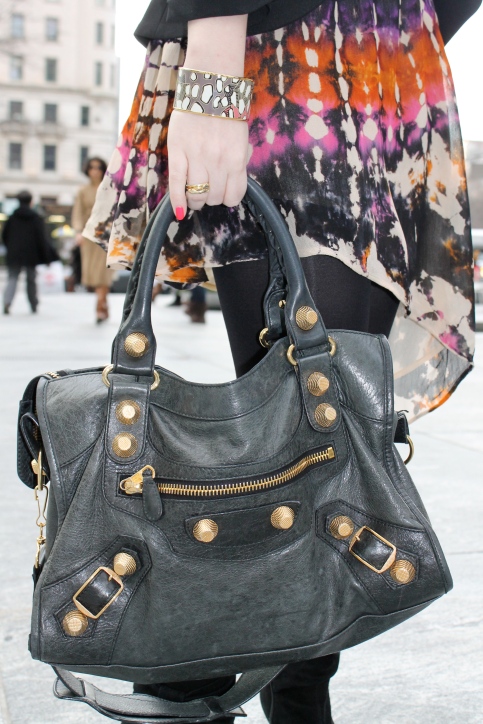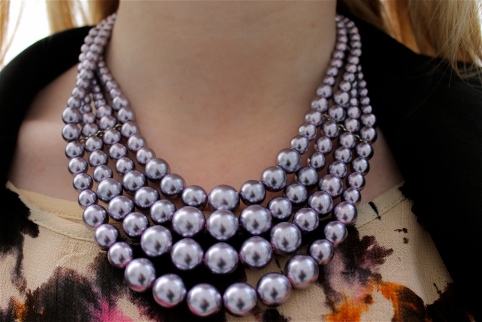 Dress: Topshop, Jacket: Aqua, Tights: Topshop, Belt: Hermes, Shoes: Naf Naf, Handbag: Balenciaga, Bracelet: Hermes, Necklace: Galleries Lafayette, Sunglasses: Velvet Eyewear
The beautiful warm weather hitting NYC is making me wonder if we will ever have snow again in February. I would've never imagined that I'd be wearing just a blazer at this time of year. It's kind of freaky!
I purchased this Topshop dress last summer and made it more seasonally appropriate by warming it up with booties and tights, adding a belt for a more structured silhouette and adding some glamorous grape-purple pearls that my mom brought home from Paris. I love a good old tie dye ensemble, especially one with a fun color pallet like this dress. Purple, hot pink, and tangerine is a fabulous combination. Spring fever? Definitely.
with style,
S