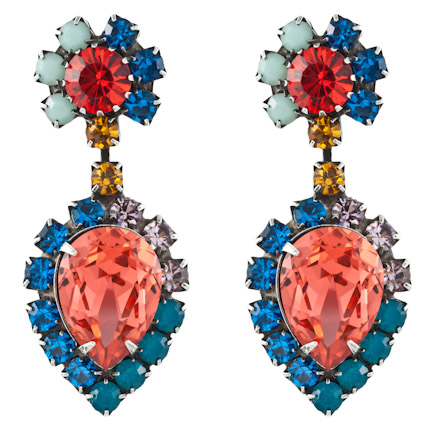 $295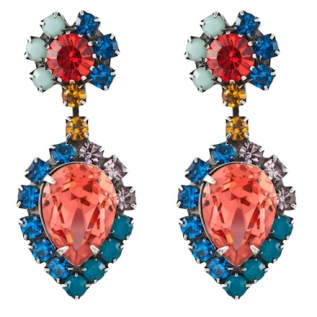 $120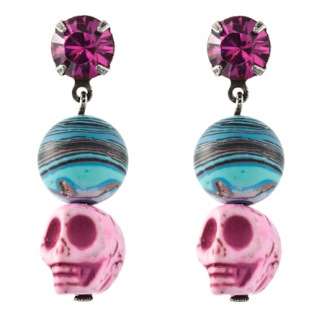 $345
If there's one thing I can't get enough of, it's DANNIJO jewelry. The perfect combination of glamour, edge and color, DANNIJO jewelry designers (and sisters), Jodie and Danielle Snyder, know how to make a fashion statement. I love all DANNIJO pieces, but the Spring 2012 collection is particularly special, especially the earrings.
My favorite earrings, which are featured above, contain bright colors (a combination of both neons and pastels) adorable skulls, futuristic-like stones, long chains, and an eclectic mix of Swarovski crystals used throughout.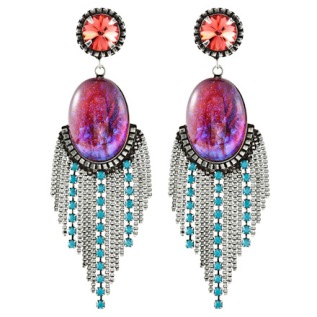 Each one of the earrings are perfect for giving a simple outfit a pop of color, yet can also act as a nice complement to a brighter outfit. They scream chic without being "too too".
with style,
S