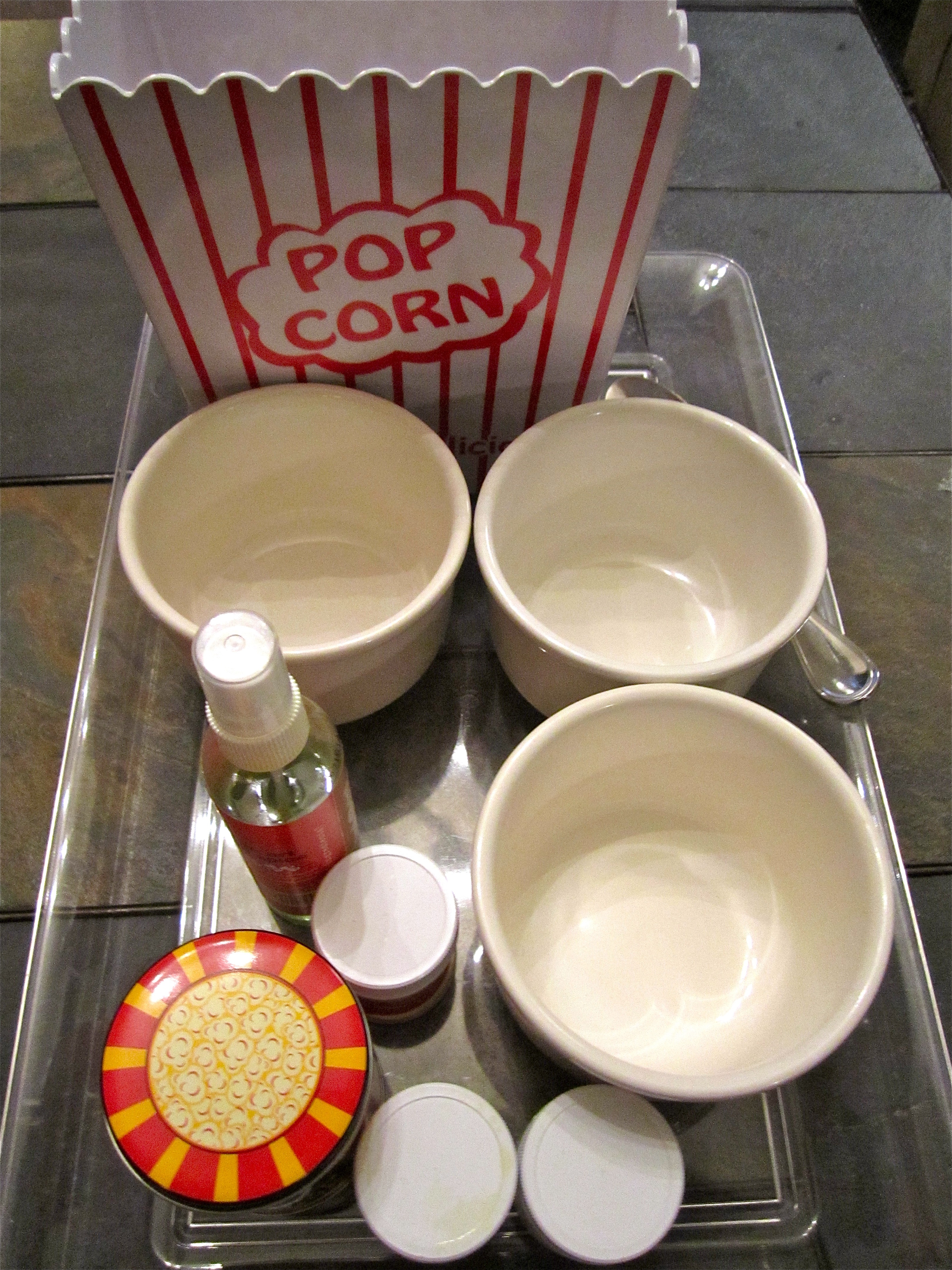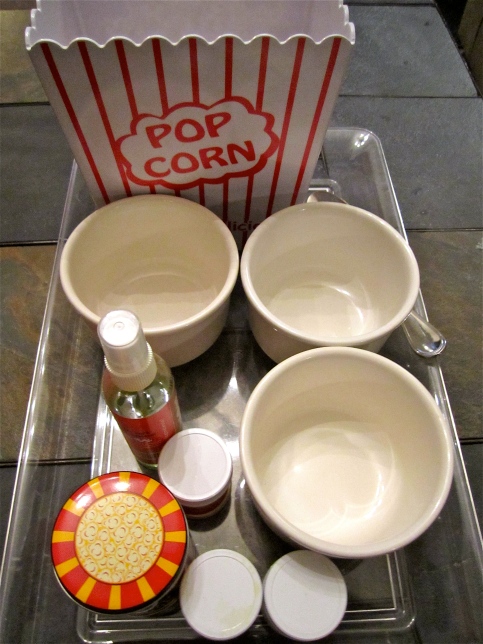 Andy Cohen's Watch What Happens L!VE is now on 5 nights a week, which means 5 nights of pure entertainment. Yesterday's episode was particularly special because it was a pajama party! And with very special guests, Ralph Fiennes, Holly Hunter and Amy Sedaris.
I decided to have a little pajama party of my own while watching WWHL to continue the highly adorable theme. I made popcorn and used my Sur Le Table popcorn topping kit. It's a great deal as it contains an oil spray and three different kinds of seasoning (kettle corn, dill pickle, and cheddar cheese) for just $20. Not only is it a great item to keep at home, but it's also a nice hostess present. I've been feeling under the weather and have been drinking tea non-stop, so I decided to switch it up and make a warm cup of hot chocolate with toasted marshmallows on top to go with my popcorn (although a funny combination).
A pajama party is most fun with a group of friends, especially if you dress up in cute (and of course comfortable) nightwear. The drinking game on WWHL (there is a word of the night and every time it is said throughout the show you take a sip of alcohol) is a favorite for many viewers. So, I came up with two fashionable looks (one for the woman under 21 and one for the woman 21 and older) which incorporates age appropriate drinks and cute munchies to go with them.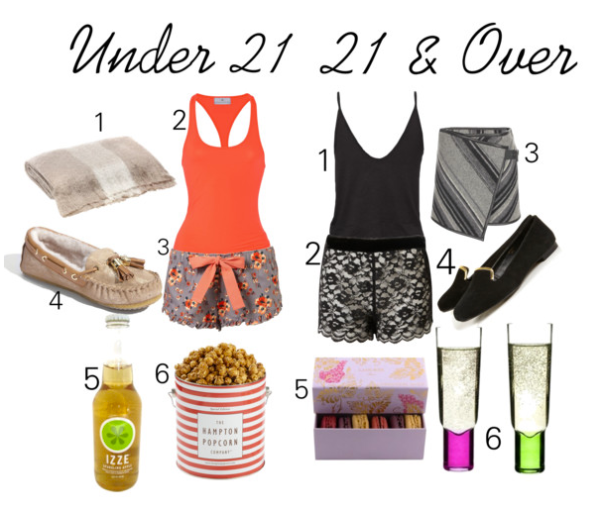 Under 21: 1. West Elm $30, 2. Adidas by Stella McCartney $30, 3. Topshop $28, 4. Tory Burch $85, 5. Izze, 6. The Hampton Popcorn Company $20, 21 & Over: 1. T by Alexander Wang $34, 2. Topshop $18, 3. Matthew Williamson $210 4. Topshop $60, 5. Laduree, 6. Burk Decor $20