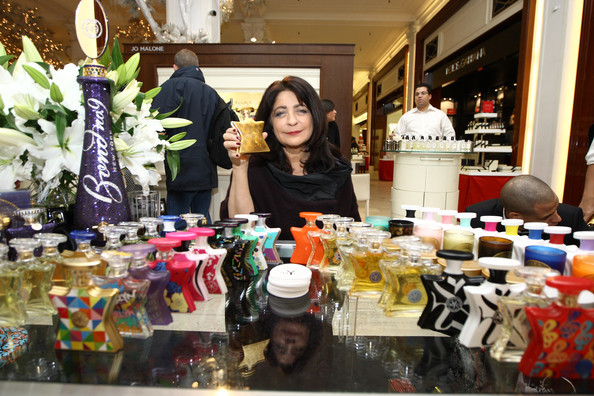 This is part II of my interview with Bond No. 9 founder and creator, Laurice Rahme. She reveals what inspired her fragrances to be named after New York neighborhoods (truly touching) and some new projects in 2012, just to name a few. A big thanks to Laurice, and Style Solutions will continue to follow her success!
S: What's the 411 on that extremely cool Bond No. 9 car?
L: The Bond car is a London taxi and is a humorous and ironic spin on the name of the company Bond No. 9. When we first started, and still to this day, people assumed our name was inspired by the famed Bond Street in London. We thought why not, what a great street to be associated with! Thus came about the idea of the Bond taxi. It is a celebration of the name Bond Street: an amused nod across the Atlantic, an amazing icon for us and, of course, extremely cool!
S: What's the genesis of your fragrances being named locations?
L: Our offices and flagship boutique are located at 9 Bond Street in Noho. Being quite far downtown, you can imagine how after 9/11 we all who live and/or work downtown were devastated and deeply saddened. We were so close to site that we could smell the rubber and debris smoldering for weeks. One day I knew I had to make New York smell good again! So the concept of Bond No. 9 and celebrating each and every neighborhood with all its beauty and special character in the most amazingly smelling way was born.
S: I love your Sag Harbor store that you opened last summer. How did it go?
L: We love our Sag Harbor store! What a great way to celebrate New York life and pay homage to one of the most charming sea side towns in the state. There will be very exciting news around Sag Harbor at the beginning of summer 2012!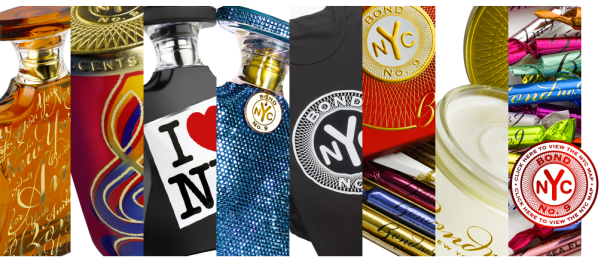 S: What's next?
L: Like New York City, Bond No. 9 never rests. We are thrilled to be working on amazing fragrances for 2012 – for the Bond No. 9 Collection as well as for our latest brand, I LOVE NEW YORK by Bond No. 9. The new fragrances will yet again celebrate neighborhoods (for Bond No. 9 Collection) and the sentiment of the Empire State (ILNY by Bond No. 9) in a whole new way.