Hot, sticky, gross, humid yet stylish, are the few words that can describe how the city felt, and looked, today. I woke up bright and early to meet my mom for breakfast at Sant Ambroeus which was noticeably not crowded. However, I ran into some familiar faces, one being Gossip Girl star, Kelly Rutherford. Whenever it's humid out, I somewhat lose my appetite, so I just had an ice cappuccino and fruit salad.
After breakfast, I went into Intermix to find an outfit for a party this weekend. I found absolutely nothing, and the merchandise looked absolutely cookie cutter. This is when I made my way off Madison Avenue, and headed for Lexington Avenue. I had to drop off my red J Brand jeans that I bought a few weeks ago to get shortened as they were too long. On my way to the cleaners, I passed Roberta Freymann, a store that I either have great success at, or none at all.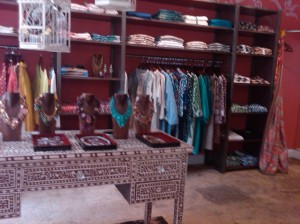 It was a hit today at Roberta Freymann. The selection of clothes, jewelry, and handbags was just what I was looking for. Colorful, fresh, vibrant, glamorous, and summery. Roberta Freymann is great for when you want funky blouses, tunics, or dresses because they come in a number of styles, colors, patterns, and are somewhat oversized; this is always good when you're still feeling all of those hotdogs and hamburgers you ate on Fourth of July.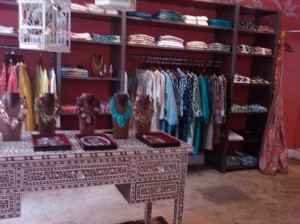 Freymann is also known for her fabulous bib necklaces. These aren't just plain bib necklaces, but they are embellished with oversized stones that are ultra chic. What I always run to at Freymann's store (she actually has two on the same street) are her clutches. Freymann's clutches are absolutely stunning, coming in various patterns, fabrics, and leathers, embellished with beautiful stones and sequins.
After browsing the store, I ended up making two purchases. I bought one of the leather envelope clutches in the style of those on the right (but in a different color combo than what's shown in the picture) to go with a great dress I bought there as well.
Find out this weekend what clutch I bought, and what dress I bought to pair it with…