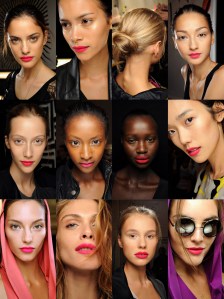 Although summer is here, the sun is most certainly not today. It has been raining on and off with occasional lightening and thunderstorms. I actually got stuck in the rain when it was pouring the hardest, and I wasn't prepared: I was wearing black American Apparel bootie shorts, a neon pink J.Crew v-neck, and Tory Burch flip flops. Even though my hair was already soaking wet since I had just left my hair salon and didn't get a blow out, I went to my last resort which was buying one of those cheap umbrellas (that I always say not to purchase) off the street since I had to walk home.
Luckily, tomorrow shows that the sun will finally be back, so I'll be heading out to the Hamptons in the early morning. While browsing some of my favorite online stores on this rainy day, I came across two new beauty products that are great for summer, especially when the sun is shining.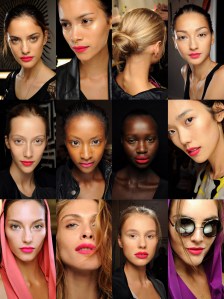 The first product is a must for when you want a colorful, bold, sexy, and protected lip. When the sun is shinning at its max, it's important to not just apply sunscreen on your body, but on your face too: this includes your lips. YSL's new summer lipstick collection ($30 each) is fashionable and safe for complete sun protection as it has SPF 15. Interesting fact: the collection was inspired by Monsieur Saint Laurent's iconic color palette, and each lipstick is enveloped in a luxurious gold case designed by Creative Director Stefano Pilati.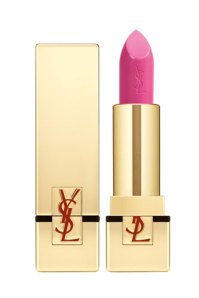 The second product is for those who love the red-hot look just as much as me. Not only can you be bright and bold in red clothes, shoes, lipsticks, and accessories, but you can also be bright and bold in red nail polish. Dior's new trio of red nail-polishes ($21 each) are perfect for those who want a fun red and summery nail. The polishes -Icone, Trafalgar, and Gruau- were inspired by three eras of Dior fashion. Although some of these shades are darker than others, they all make a statement whether you paint them on your fingernails or toenails.
Both products/collections are great for summer, so definitely check them out!