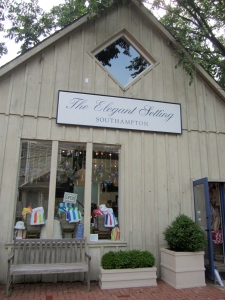 Premier gift shop in the Hamptons, specializing in custom embroidered and monogrammed items, The Elegant Setting is your go-to for customized everything. Whether you need a great hostess gift to bring to your Saturday night dinner party, or just want to treat yourself to a luxury item, shopping owner Stephanie Finkelstein's broad selection of items is key. Cups, towels, blankets, dinner napkins, slippers, and totes are some of what you'll find at this charming Hampton store.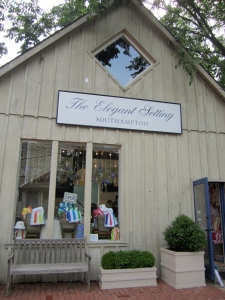 I own a variety of customized items from The Elegant Setting, but my favorite item sold at the store are the customized totes. Perfect to bring to the beach and to work, Finkelstein's wide selection of totes, ranging in color, size, and shape, are perfect for summer: I have two favorites.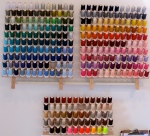 My first favorite is a large canvas tote ($120) that comes in a variety of colors in which you can add different symbols such as a skull and a star, plus your monogram. This tote is great for those who want a daily basic yet with a pop of color. Summer 2011 is all about fashioning bright hues, so choose from Finkelstein's large selection of thread colors to find the perfect one for you (I especially love the neons).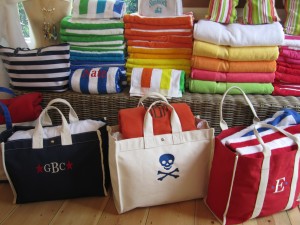 The second tote is all about metallics. I'm a lover of metallics because they give a simple tote a glamour factor. The tote comes in two colors -silver and gold- and two sizes, -small ($72) and large ($85)- each one fun, chic, and cool. You can also pick your own symbols and monograms for these totes as well.
No matter how you choose to customize, you'll be looking fashionable and summery in Finkelstein's fabulous totes.
27 West Main Street, Southampton, New York 11968.