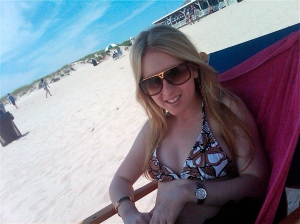 Escaping to the Hamptons after a busy week in the city never seems to get old. Flip-flops instead of pumps, white jeans instead of black leggings, and shawls instead of blazers are the little wardrobe changes that differentiate my time spent in NYC and in the Hamptons.
On Saturday, I ran errands in Southampton and dined at an outdoor table at Sant Ambroeus (with the perfect amount of sun shining on me) in a pair of nude cargo pants, a sparkly rose colored t-shirt, rose-gold Jack Rogers, a nude and rose-gold hardware Balenciaga purse, and rose-gold Ray Ban aviators. To me, this was comfortable. But once I headed to the beach on Sunday for Fathers Day, my attire was much more relaxed.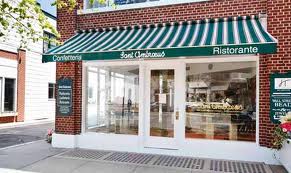 Fathers Day is a great holiday to spend in the Hamptons because there are lots of activities that enhance all sorts of interests: viewing art at the Parish Museum, taking a cooking class at Loaves and Fishes, surfing in Montauk, shopping stores like Scoop Beach, and more. My father likes to be athletic, so I took him to exercise at Coopers Beach. We started off with a light breakfast, and then I gave him a gift which was a pair of charcoal grey and blue shorts from Track and Field to go along with the athletic theme.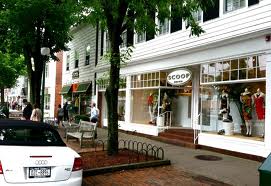 When I had enough of running, I sat down on my beach chair (underneath my favorite Vilebrequin beach towel) with my stack of magazines in lap, a blueberry-banana smoothy in hand, and my headphones connected to my Summer playlist in ears, enjoying a warm and beautiful day out on the East End.
What did you do for Fathers Day?