Having the perfect holiday lip can make -never break- your outfit. The one piece of makeup that I can't leave my apartment without is my lipgloss. If I don't wear lipgloss, my face actually feels naked. I have a tendency to only stick to one type of lipgloss, but the holiday season makes me want to branch out and try new brands and color shades. Daring, right?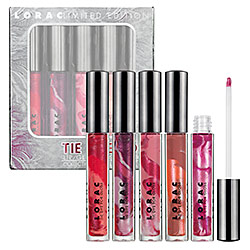 Sephora has great holiday deals during this time of year where items worth $100 are available for $25. If your gift recipient loves makeup, getting her a limited edition lip gloss collection will be a fun and cute gift. Lorac -a makeup company- just came out with a limited edition holiday 'Tie Dye For Lipgloss Collection" that is perfect for the girl who wants a colorful, shiny, and long lasting lip. The set comes with 5 gorgeous shades of full size glosses: Flaming Mix (red), Shocking Twist (fuchsia), Social Mixer (pale pink), Berry Blender (purple), and In The Mix (nude). This collection is so to die for.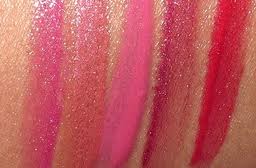 Not only do I love the look of the lip-glosses, but I love what's in them too. These glosses are formulated with acai berry and pomegranate for a boost of protecting antioxidants – love acai berry and pomegranate. Whenever I buy sets of lipgloss, I feel that there is always that one color that just doesn't work. Not with this collection: each color looks great depending on my outfit.
The set is available for just $25 on Sephora.com. If you break it down, you're getting each lipgloss for $5 each – what a deal! Get this set of lipgloss for your makeup-loving gift recipient, and you will definitely make her holiday.