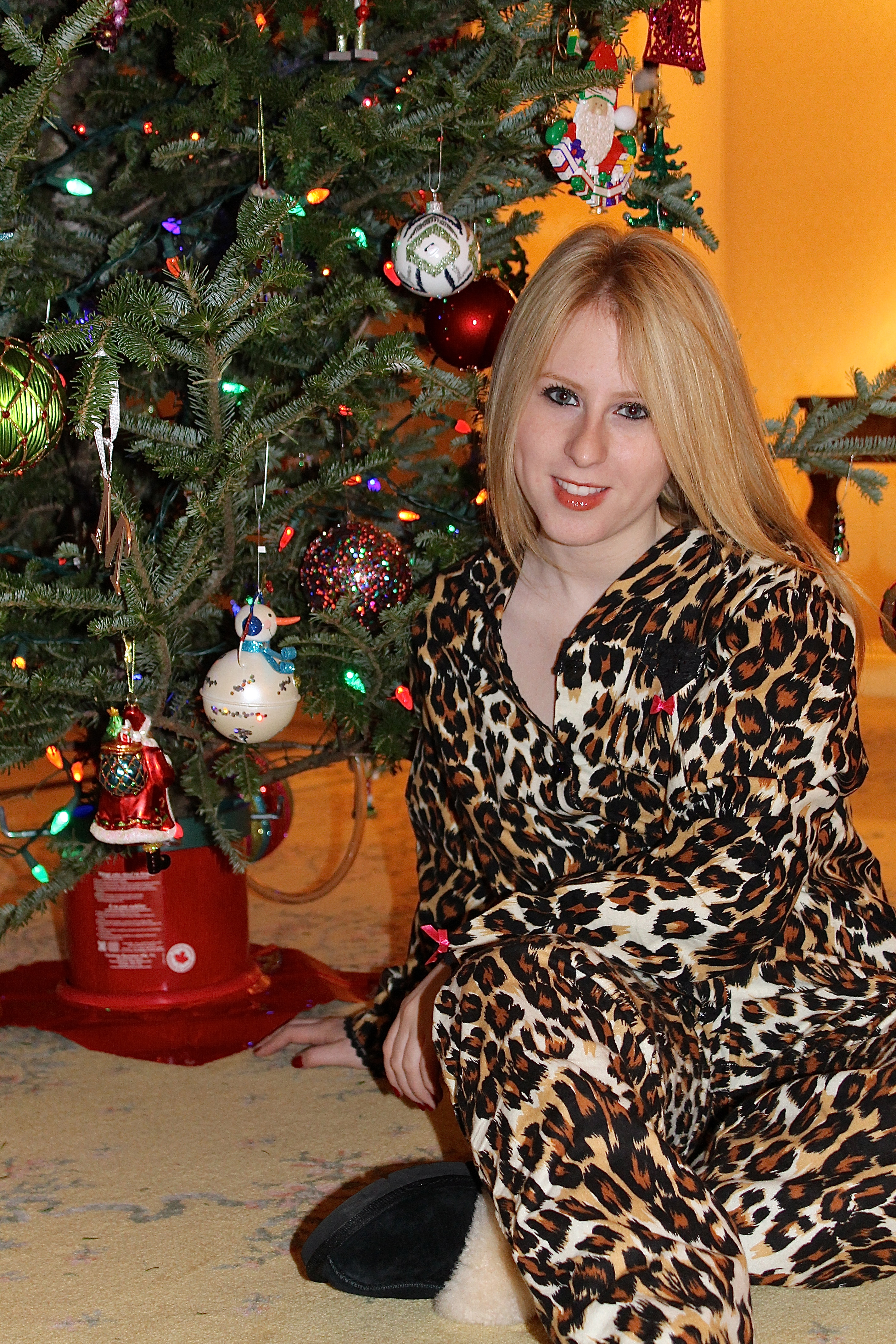 Pajamas: Betsey Johnson, Slippers: Ugg, Lipgloss: MAC "Kiss Don't Tell"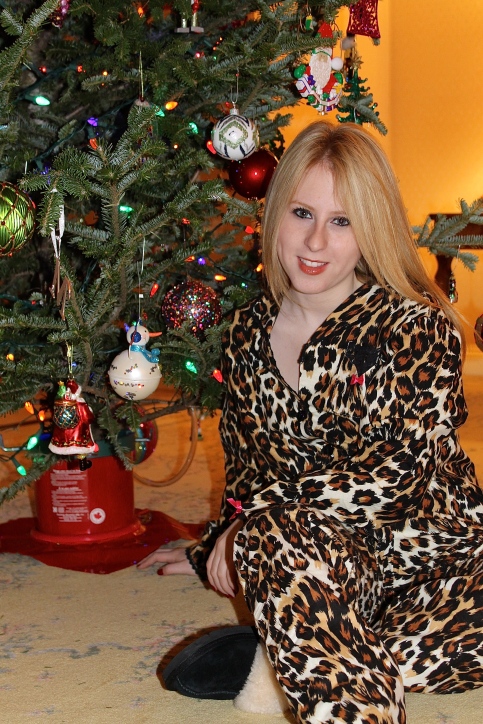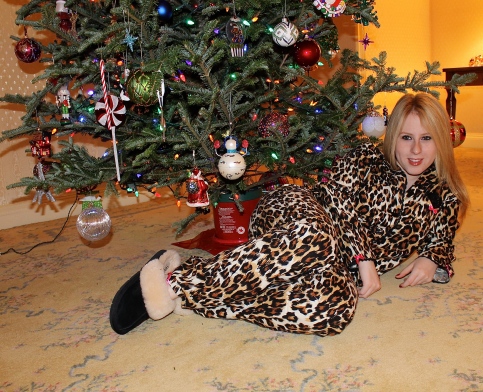 Decorating my family Christmas tree is one of my favorite traditions leading up to the holidays. From old ornaments to those new, each one was purchased with a purpose and brings a little holiday spice to our home. My newest ornament is ba-nan-as…and so maj. That's right–it's a glittering, glam ornament designed by Rachel Zoe, which is part of Christopher Radko's new celebrity-designed holiday ornament collection. The black with multicolored infused sequin bauble screams Rachel, so I was super excited to put it on the tree.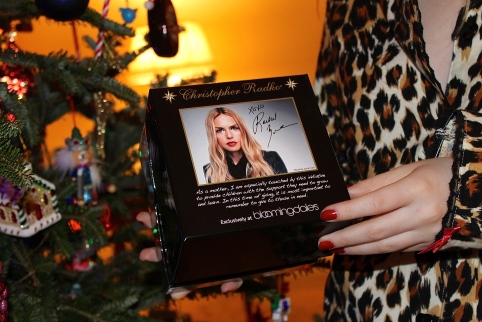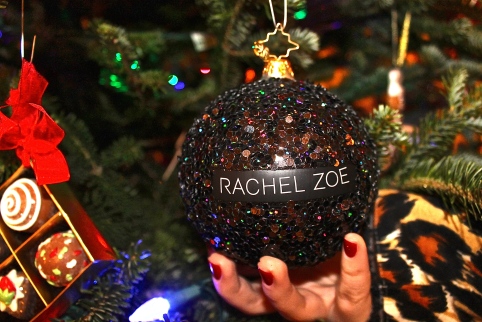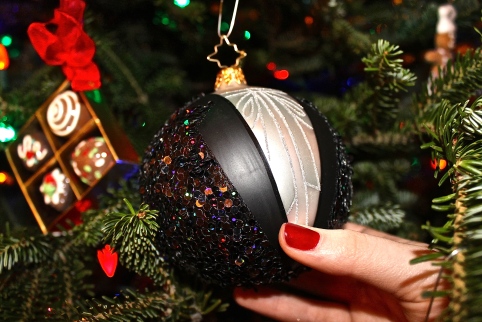 While the build up towards the holidays is always fun, festive, and exciting, there's nothing like celebrating Christmas in real time. I always miss the little joys of Christmas following the holiday, like watching National Lampoon's Christmas Vacation and How The Grinch Stole Christmas, passing the Rockefeller Center Christmas tree while walking down Fifth Avenue, listening to non-stop Christmas music on the radio, and so much more. So tonight, take some time to sit by your tree in your comfiest PJs, catch one of those last Christmas movies on ABC family…and simply enjoy. After all, 'tis the season to be jolly.
with style,
S