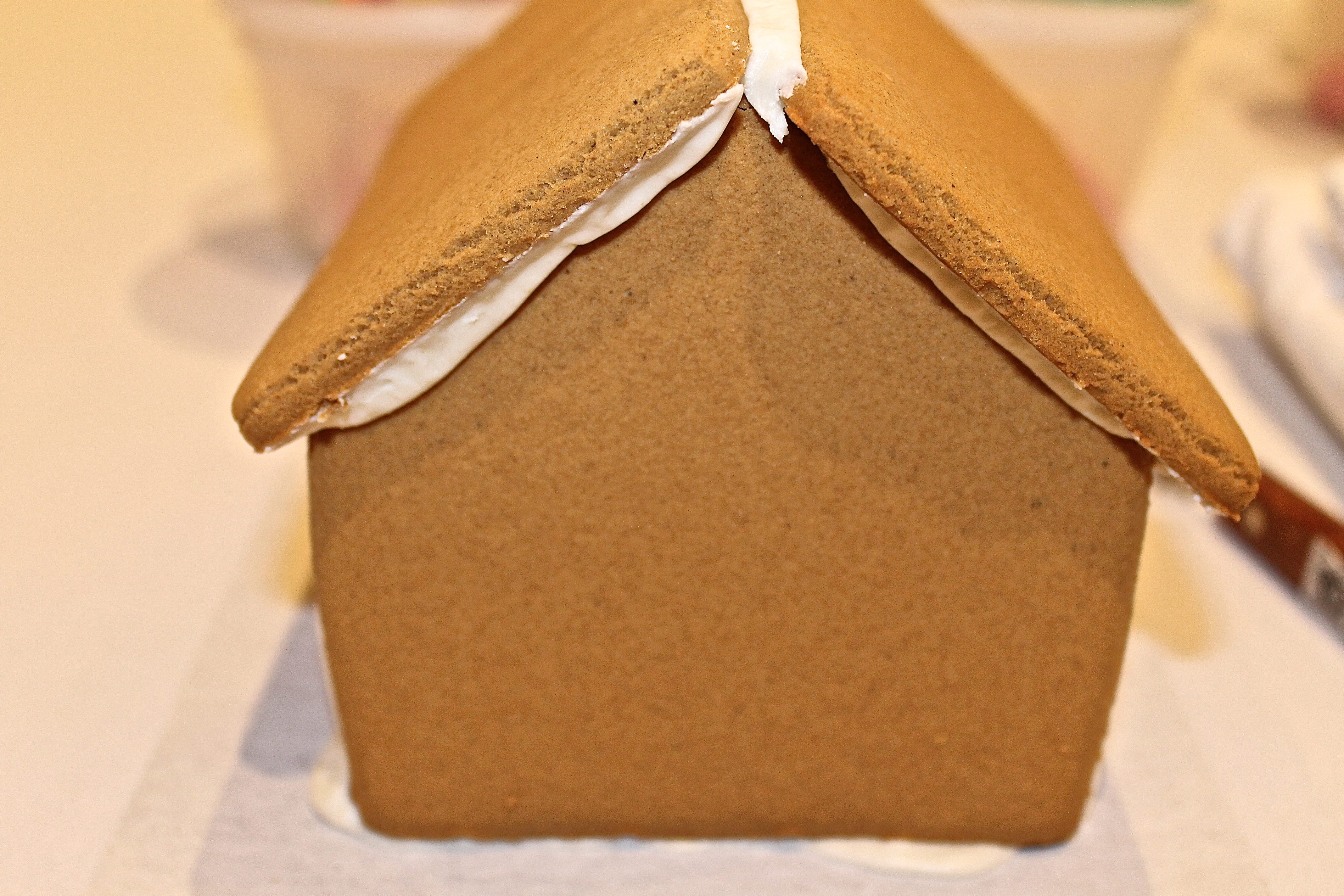 With Christmas quickly approaching, making a gingerbread house felt like the perfect activity this weekend. I love working on festive projects that test my creativity, so why not get a little messy in the name of red and green? There are a few simple steps that make this process doable.
For starters, instead of building the gingerbread house myself, I get one that is pre-made since I'm definitely a better decorator than I am a builder.

Next, gather your materials in an organized fashion. On one side of my table sat my tube of frosting, a towel, an apron, and a spreading knife. On the other side, in individual containers, were festive assortments of candy and red and green frosting.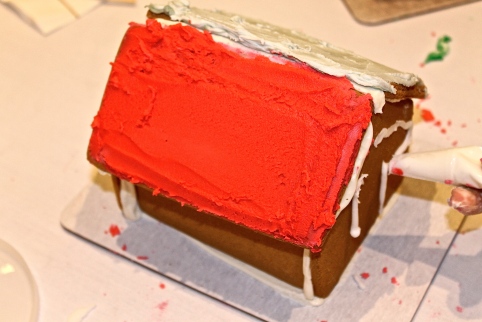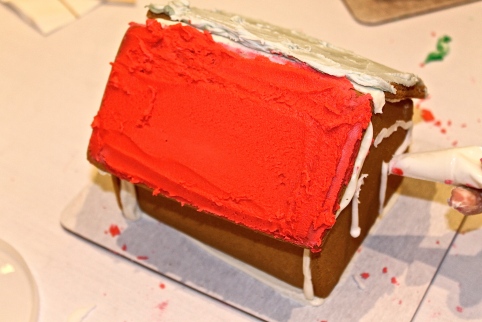 I decided to frost the roof of my gingerbread house half red and half green, and mixed both shades with white to create a more pastel-looking hue. But the most exciting part is deciding how you're going to arrange the candy. I decided to think in the perspective of a fashion designer who's embellishing a dress.
I wanted my design to be uniformed on both sides, and even incorporated some trends candy-style, like stars and polka dots. But again, this is your chance to get creative, so play around!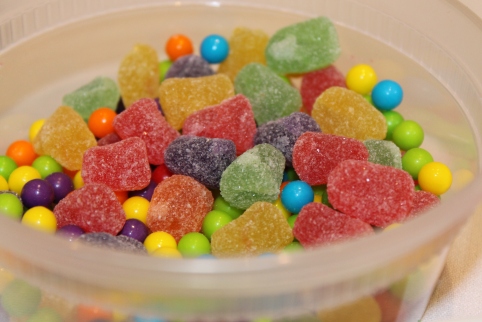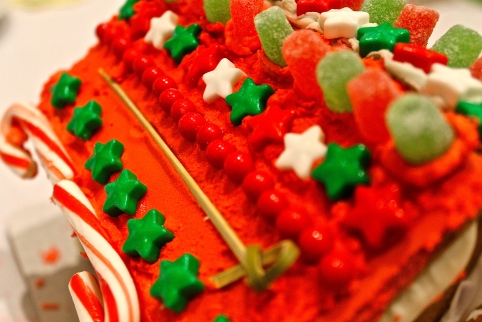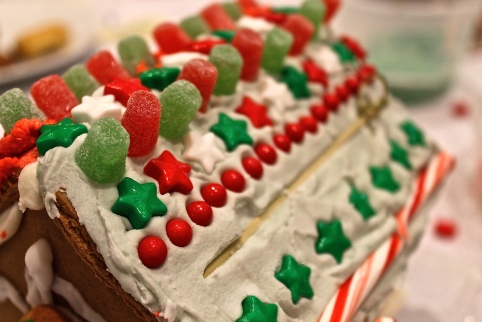 Lastly, instead of attempting to draw a door with icing, I iced on a Christmas tree cookie, which made for the perfect finishing touch.
with style,
S