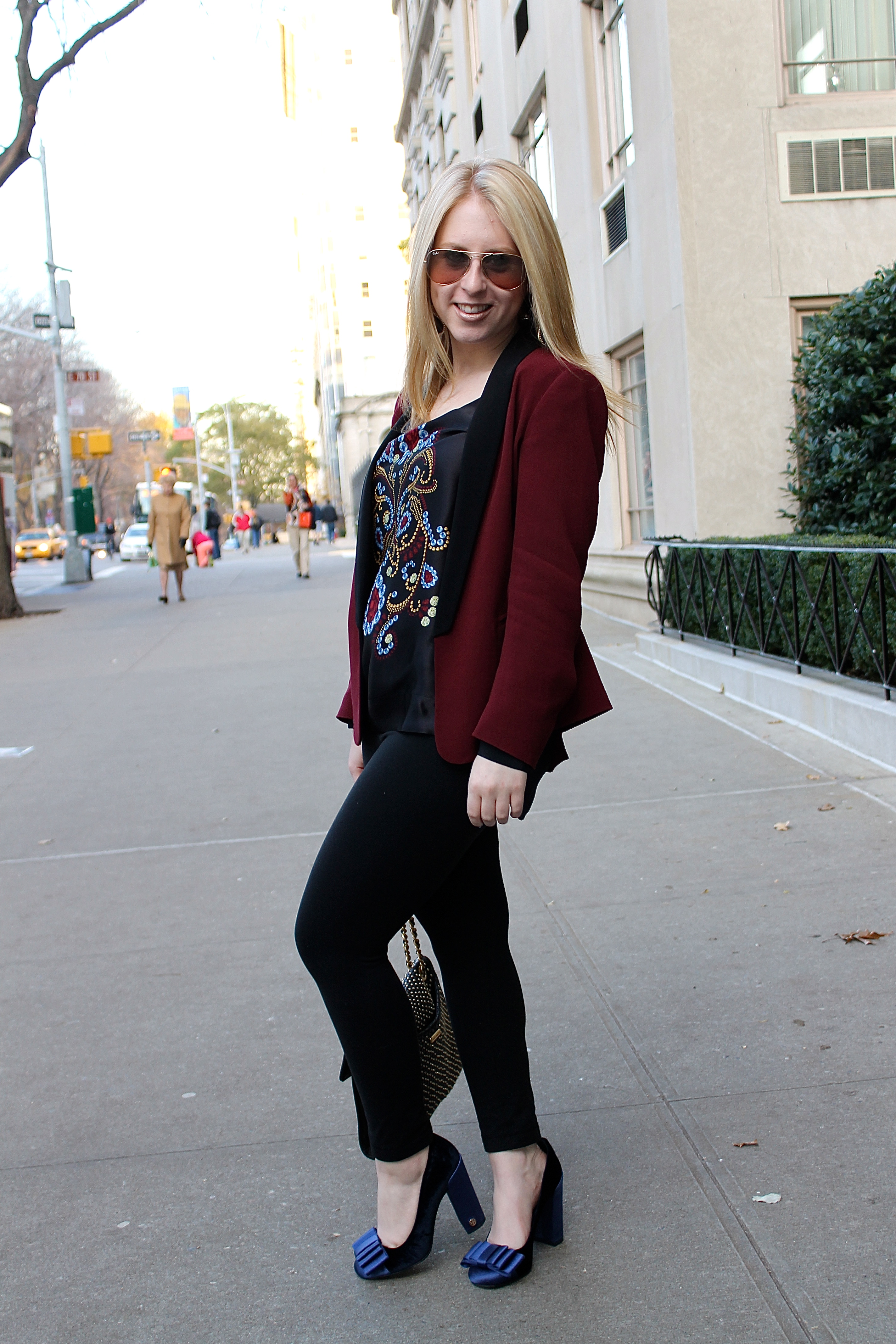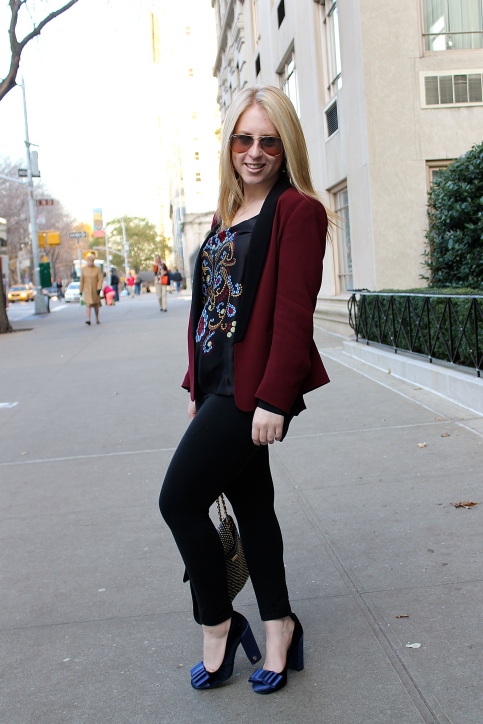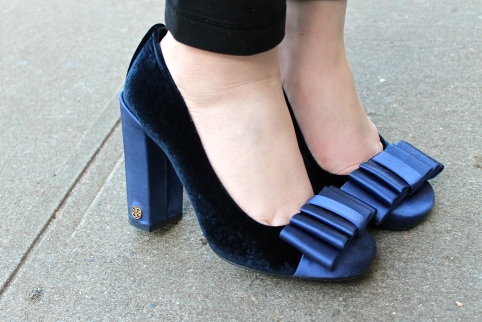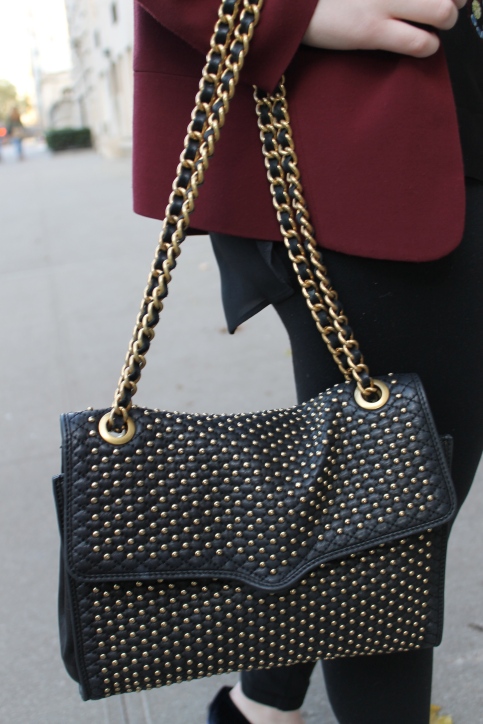 Shirt: Zara, Blazer: Sandro, Leggings: Lululemon, Sunglasses: Ray Ban, Handbag: Rebecca Minkoff, Shoes: Tory Burch, Earrings: Found in travels
Happy Thanksgiving Style Solutions readers! I am so happy to be in NYC, celebrating one of my favorite holidays at home with my family and friends. We have about 15 people coming over for dinner this evening, where there will be lots and lots of food. Leggings are especially useful on this holiday–no need to feel suffocated in a tight dress, pants, or skirt when wanting to enjoy a delicious, festive meal. I still like to be dressed for the occasion, so wearing warm, holiday colors, like burgundy, a baroque print, and a tux-style jacket help to glamour up while still feeling comfortable.
So put on your most comfortable yet stylish outfit, catch Macy's Thanksgiving Day Parade on TV (it's a tradition in my home–what's your favorite float?), eat lots of food without guilt (although I must admit I'm catching a Soul Cycle ride this AM), and just enjoy the holiday. But don't forget–tomorrow is Black Friday, so get ready to shop 'til you drop (the sales are unreal)–now that's exercising.
with style (and so many thanks for all of my readers!),
S