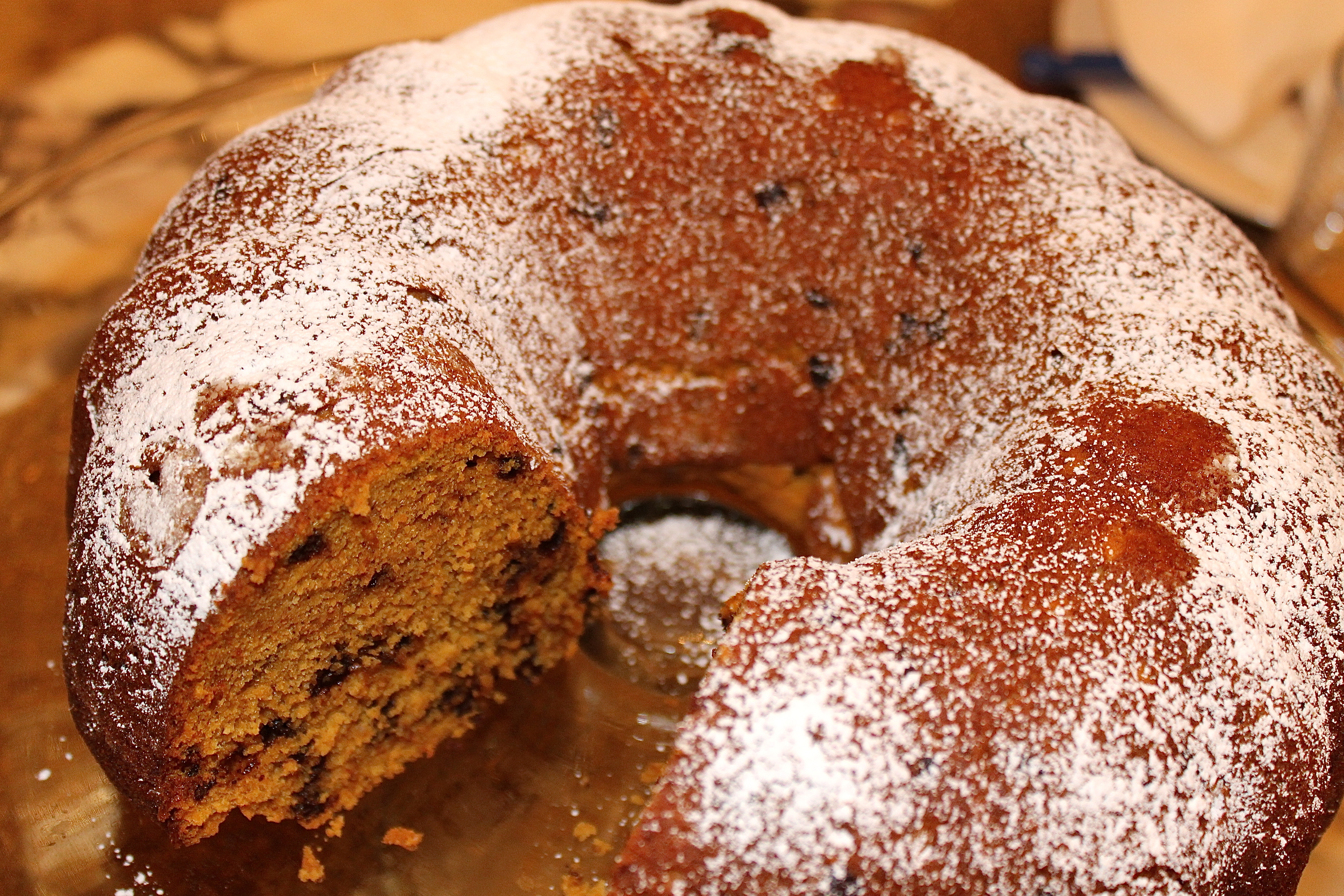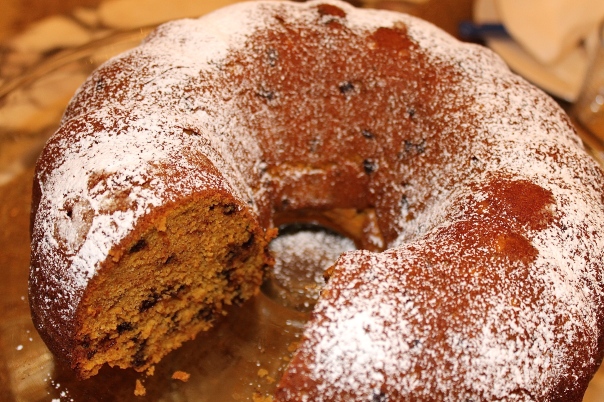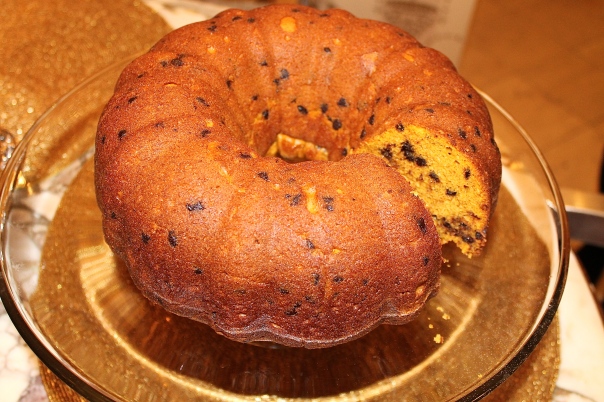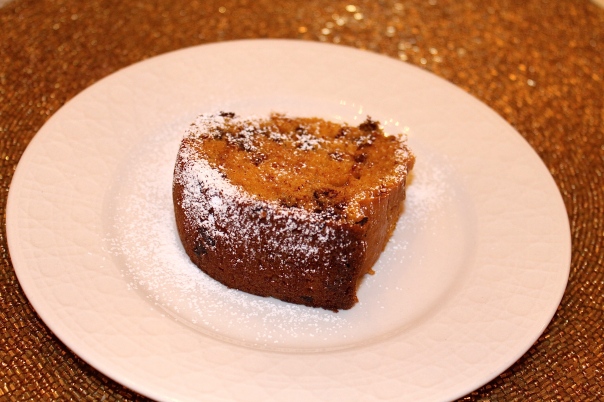 One of the luxuries of being home for the holidays is enjoying and savoring my mom's homemade food. Thanksgiving is one of her busiest holidays in the kitchen (we have about fifteen people coming over, and she cooks every little thing) and even the days leading up to it. When I got home yesterday afternoon, she had a warm pumpkin chocolate chip bundt cake waiting on my breakfast room table, the ultimate seasonal baked good that is so delicious. There is something about pumpkin at this time of year that just feels so right. My mom tends to collect recipes from all different kinds of magazines, blogs, etc, and this is one of the many examples of recipes she's found. However, she always adds her own touch–for this recipe, she added 1/2 package of mini chocolate chips. They really do make a difference.
Below is the recipe.
Cook time: 55 Min Prep time: 20 Min
Ingredients
-1 bx yellow cake mix (18-1/4 oz)
– 1 bx butterscotch pudding (3.4 oz)
– 1/4 c vegetable oil
– 1/4 c water
– 1 c canned pumpkin
– 2 tsp pumpkin pie sauce
-4 eggs
– powdered sugar or whipped cream, opt. (my mom chose powdered sugar–delicious!)
Directions
1. In a large mixing bowl, combine the first seven ingredients. Beat on low speed for 30 seconds; beat on mediumfor 4 minutes.
2. Pour into a greased and floured 10-in. fluted tube pan. Bake at 350'F for 50-55 minutes, or until a wooden pick inserted near the center comes out clean.
3. Cool in pan for 15 minutes before removing to a wire rack to cool completely.
4. Dust with powdered sugar or serve with whipped cream if desired.
with style,
S