This is definitely my favorite BaubleBar collaboration yet!
For one, it's a great gift for the holidays, and additionally, it's the best way to wear Essie's winter trend collection, which I'm completely head-over-heels for (just ordered half of the collection off of Beauty.com) while matching the hues to chic wrist-wear.
So here's how it works. You get to design your own $50 set of bracelets (a total of 3). Once you choose your polish shade and its coordinated bangle, you get to pick two additional bangles (there are a crazy amount of options) to form the set. Also, included is a sleek carrying case filled with your set and polish.

Probably the coolest part of this collection is BaubleBar+Essie's campaign, which is all about personal style. The brands used real women to style the shoot and put their own personal spin on it.
The femmes: Jenn Falik (Style & Beauty Expert), Lori Bergamotto (Contributing Style Editor at Lucky Magazine), Michelle Smith (Designer for Milly), Alyssa Hertzig (Beauty Director at Shape), Laura Eurdolian (blogger), and Christin Schindewolf & Grace Atwood (BaubleBar's social media team).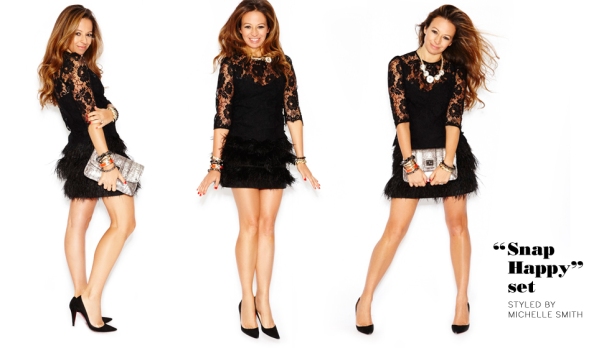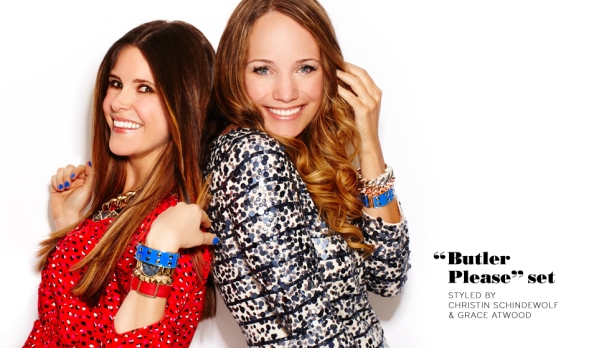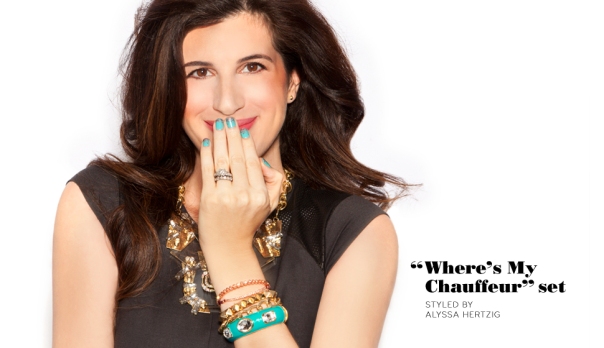 Lastly, show BaubleBar how you styled your collection! Instagram BaubleBar your bracelet/nail polish combos using hashtag #showusyoursparkle. The instagrams will be pinned to Baublebar's pinboards, and at the end of the month, they will pick their six favorites, which will be featured on BaubleBar + Essie's Facebook pages.
Join the fun!
with style,
S