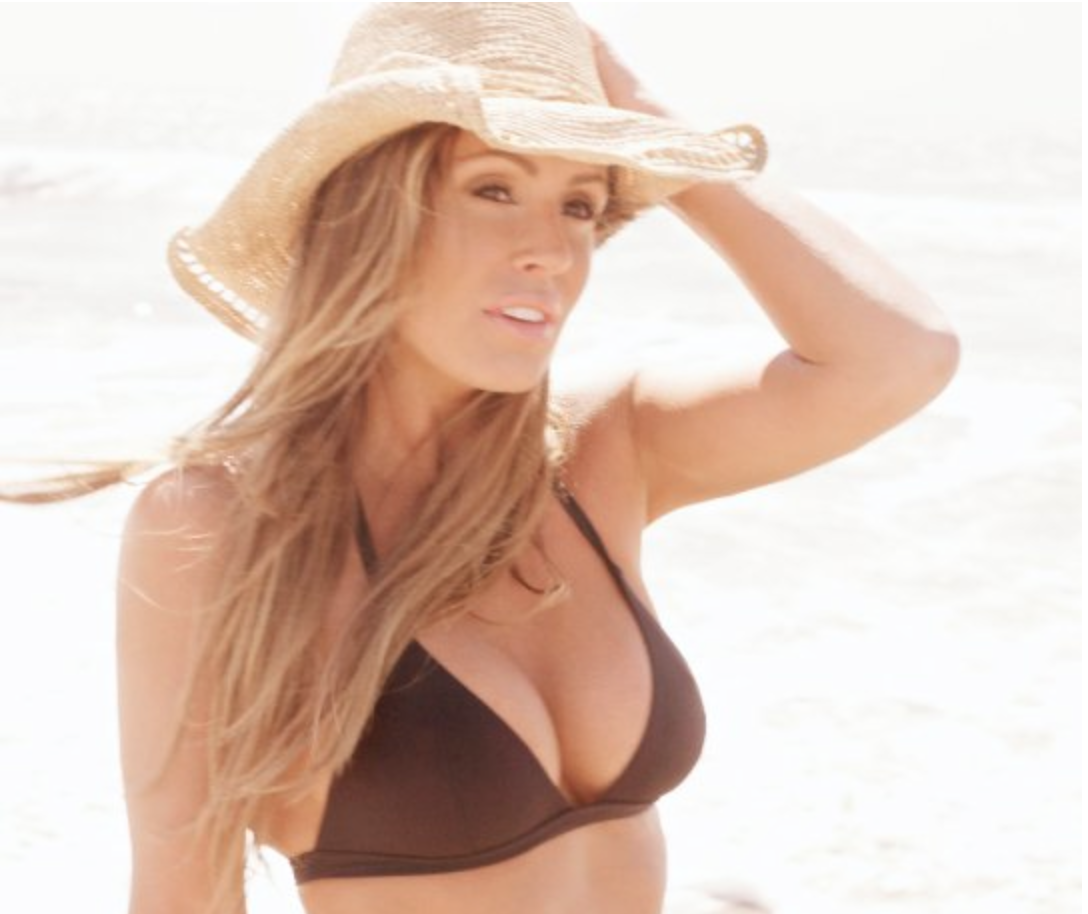 You might know this fashionista from being a hot topic in the news, but Rachel Uchitel has an interesting story far beyond what I had known about her. From being a news producer at Bloomberg TV and her personal style to her take on the power of media and more, Rachel gives her story to Style Solutions.
S: Unlike most, the restaurant and nightclub industries run in your family.
R: My Grandfather, Maurice Uchitel, owned the infamous El Morroco in New York City in its hay day. Their customers, who became close friends, included people such as Johnny Carson, Carey Grant, Marilyn Monroe and Frank Sinatra. Even former President Richard Nixon and John F. Kennedy both graced the dance floor as well. Many people don't know this, but the use of the velvet rope outside of a night club started outside El Morroco. I would have loved to re – open El Morroco, the way it was, but frankly time has changed and this type of establishment would be hard to sustain. However, I learned that you can sell an experience to a customer rather than simply be serving food and beverages.
S: Tell me about your job as a news producer for Bloomberg TV following college.
R: I absolutely loved my job at Bloomberg TV. I got the name of their Executive Producer at the time and called her three times a week, which ended up being for six months, reminding her that I wanted to work for her. The squeaky wheel gets the grease, right? Finally an opening came up on the assignment desk. I got the call that their was a spot for me on the 5 a.m. shift. My first day of work happened to be the announcement of the AOL, Time Warner merger–I got Bill Gates home phone number and called him directly to get his thoughts on the news of the day. These exclusive comments I had secured left all the producers at the network believing I was going to be a star within this business.
S: Why'd you leave?
R: I moved up to positions such as feature's editor, field producer and finally segment producer of a daily one hour program. I loved what I did and I was very good at it. But on September 11, 2001 my fiancé was killed in the World Trade Center as we were covering the story, all my colleagues watched me watch my fiancé die. After taking a month long leave of absence I wanted to get back to my job at Bloomberg because it kept me distracted and busy, but as the one year anniversary rolled around, I realized most people I worked with had forgotten and I was still stuck in my own nightmare. The memories of 9/11 were just too strong for me in that building and directly following the one year anniversary I had to quit my job there.
S: I'm sure it was strange when you became the story instead of reporting on them. Did you ever realize the extreme power of the media?
R: Until I became the story I wasn't aware of the power of the media, but in my mind there are two types of media. I have been trained in journalism for business news. The power in that type of journalism is reporting first and most efficient, reporting all the facts as neutrally as possible so the viewer can make an educated decision based on all sides that you are reporting. The second type of journalism I have come to understand is that of entertainment and pop culture. The power this group holds is enough to make somebody loved or hated, a style icon or a hot mess, and has the ability to pull someone from obscurity and into celebrity.
S: Tell me about your personal style!
R: I feel most comfortable in skinny jeans, a great pair of heels, a casual tank top or tee shirt with some sort of fabulous jacket as the statement piece. I also love to accessorize with a great scarf and sunglasses. I must own 25 different scarfs. I also love chunky rings! I just bought a brand a new YSL pink stone that I wear with everything.
S: What are you falling for right now?
R: My husband is a former Football, so I'm looking forward to watching all the games Sunday afternoon with him. I also love the fall weather where I can wear chunky sweaters, skinny jeans and boots. It's such a good mixture of coziness and feeling sexy at the same time.