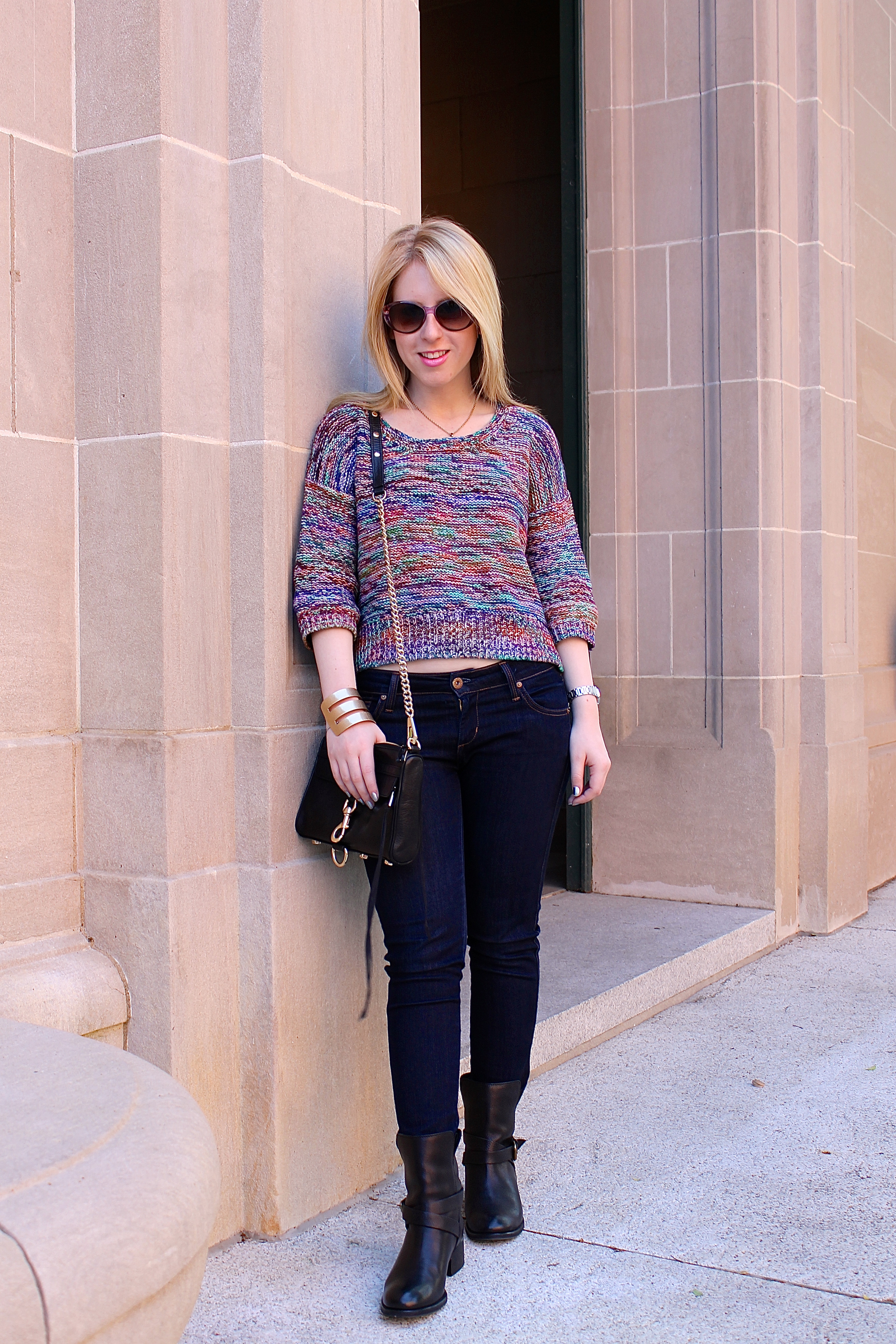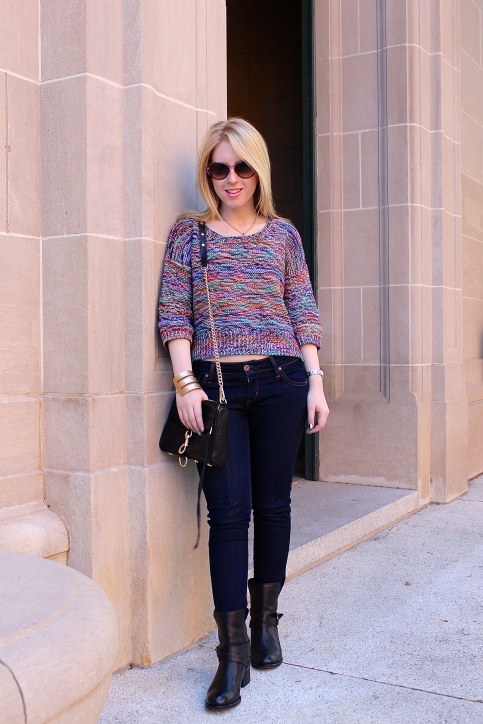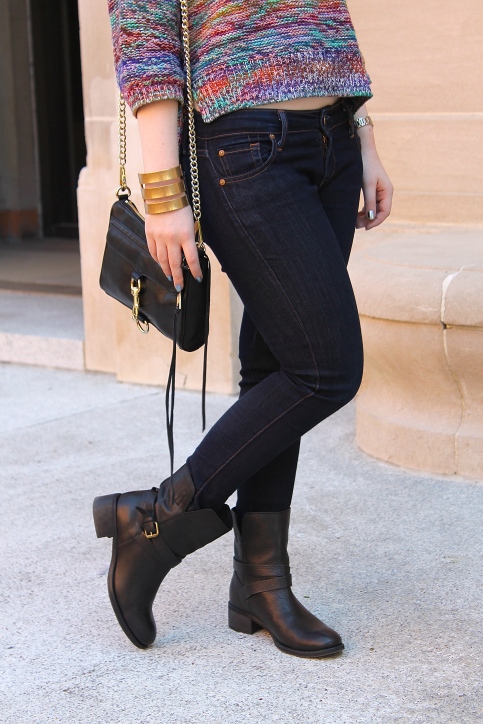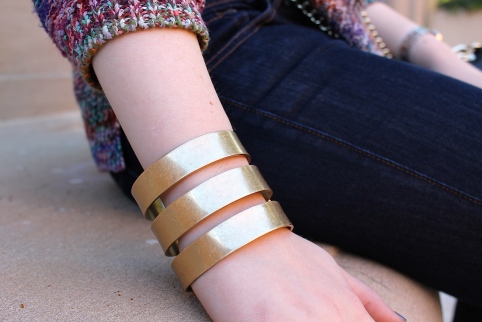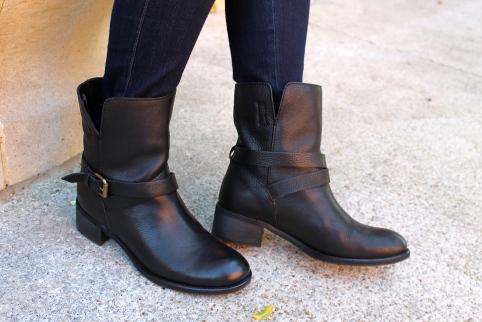 Sweater: Wilfred for Aritzia, Bottoms: James Jeans, Shoes: J.Crew, Handbag: Rebecca Minkoff, Bracelet: Hive & Honey, Necklace: Vivienne Westwood Sunglasses: Velvet Eyewear (similar)
There are some days when wearing casual, relaxed and cozy outfits only feels natural. Knit sweaters are my go-tos on those types of days, and I particularly gravitate towards this cropped silhouette for its colorful blend and irregular-looking texture. Although I'm a total leggings junkie, this is one item in my closet that looks right with jeans only. However, I was happy and quite frankly surprised to be able to pull off booties this early in September. It wasn't warm, nor was it cold. It was just right, and booties felt absolutely appropriate. I'm ready for last minute humidity to disappear and for fall and all of the wonderful activities that comes with the season to arrive. Little hints are getting me excited, like the pumpkin stand at Whole Foods and the display of bags of Halloween candy at CVS.
What are some of your favorite hints of fall?
with style,
S
(photography: Chris Hughes)