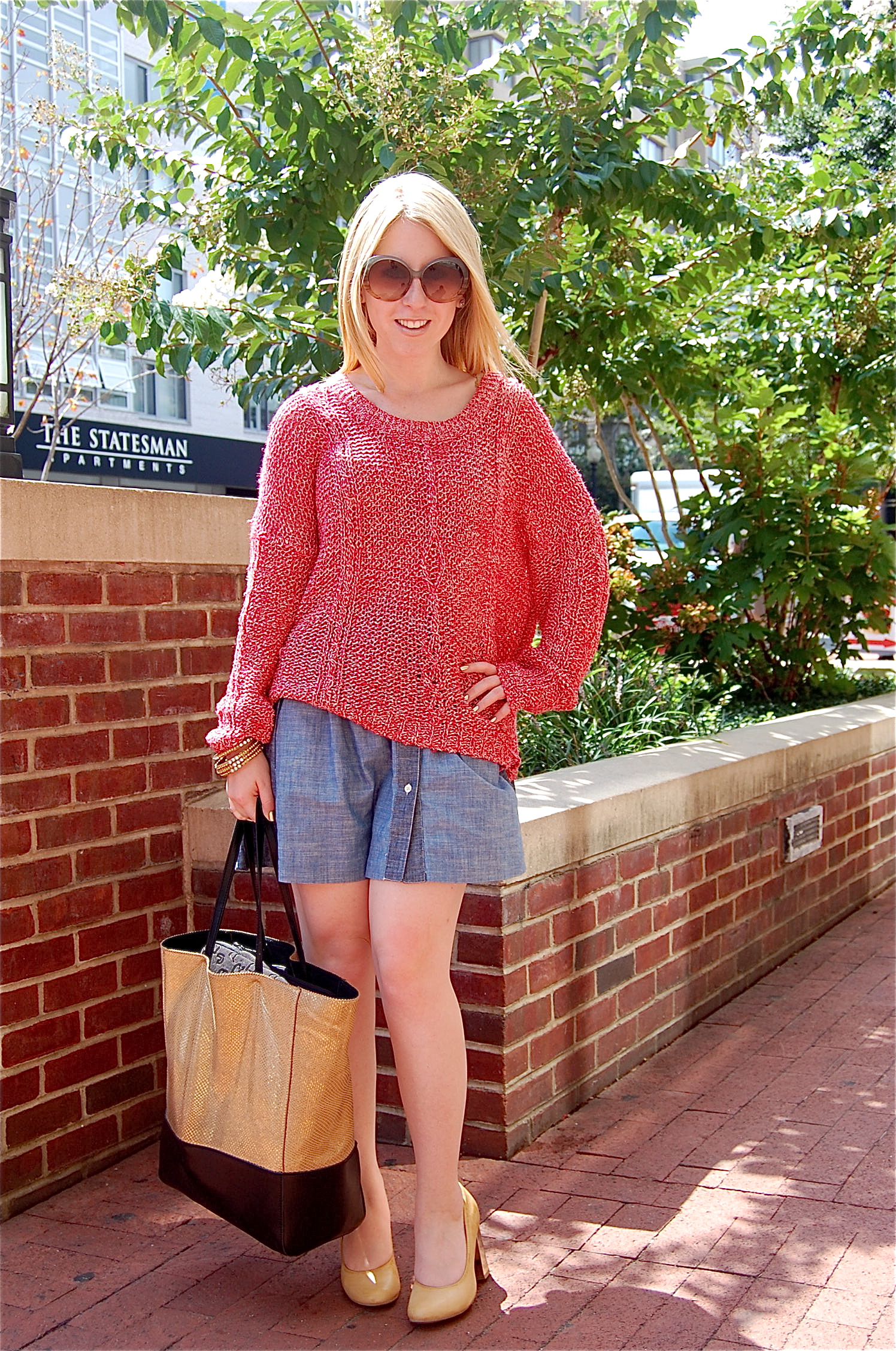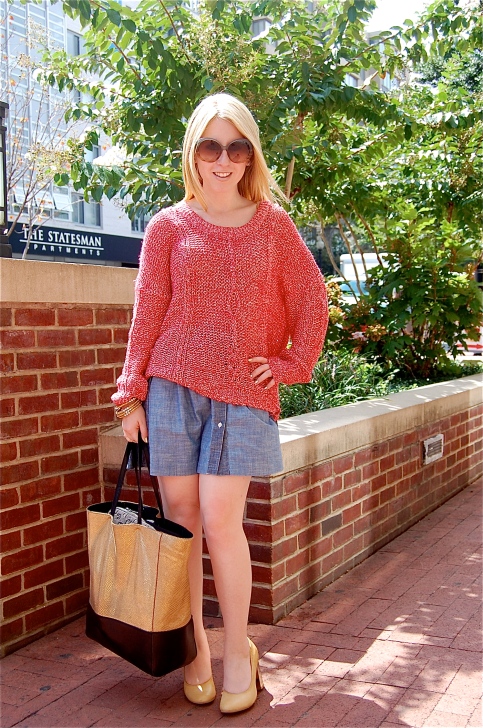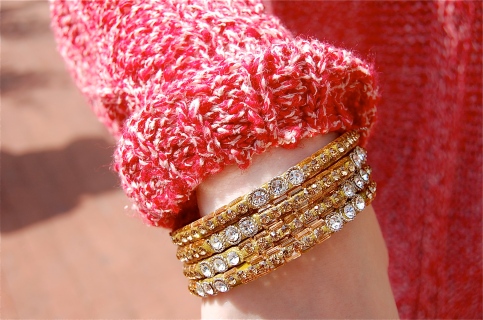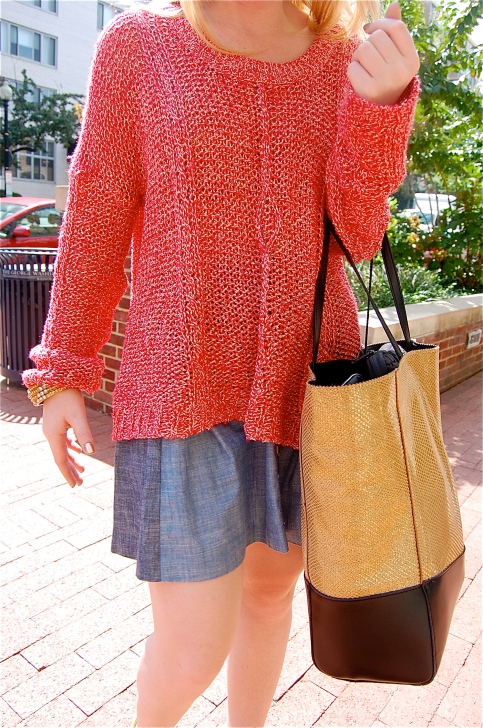 Sweater: Berenice, Skirt: Masscob, Handbag: Minelli, Shoes: H&M, Bracelets: via Cusp, Sunglasses: Velvet Eyewear
With summer ending and autumn near, we're at this funny time in fashion. Sandals or booties? Shorts or jeans? Blouses or sweaters? The questioning can go on and on, but what I like to do is pick out a few key transitional pieces that are cool enough for these last few weeks of warm days, yet are still suitable for a chilly breeze (if we're lucky, that is) at night.
Just about everything in this outfit is from Paris–even the H&M shoes, which I settled for after a day's worth of touring and painful signs of blisters. They're great neutrals, but the heel is what makes them fun. This jean skirt has also been coming in handy as it's airy and light. I typically don't like jean skirts, but this version is feminine and playful with its two-toned fabric and buttons along the middle. It's easy to wear with light knits like the sweater above, which is a comfortable option for a long day of work or classes. Last but not least, the tote bag which seems to hold everything with all of its metallic and glittery goodness–love the combo of black and gold. Heavy it is, but the look and space of it is worth it.
with style,
S
(photography: Chris Hughes)