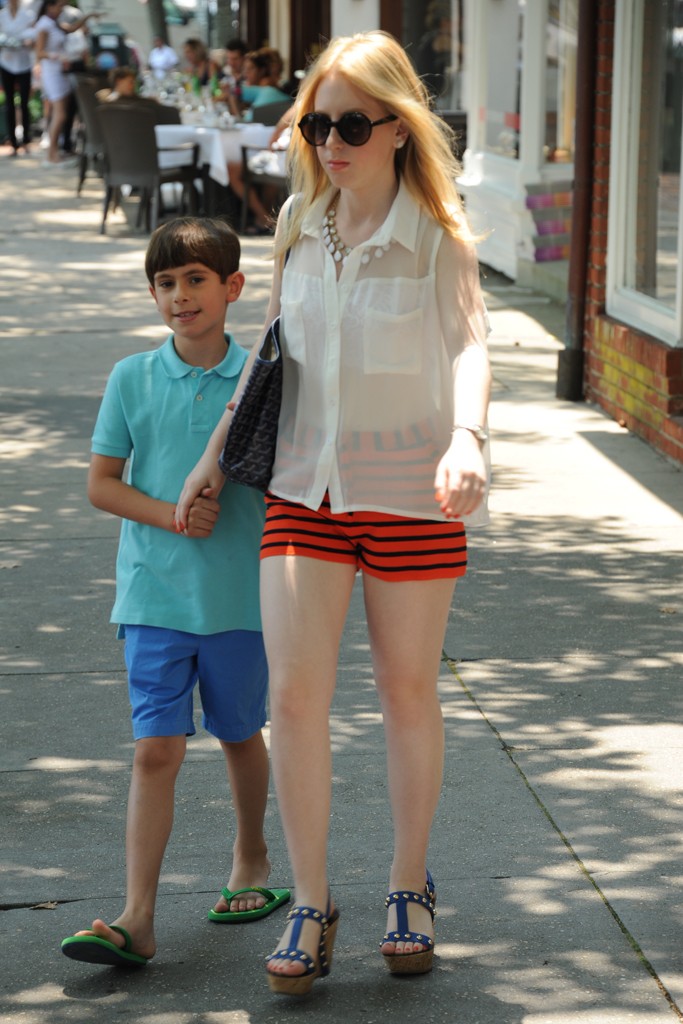 Yesterday AM, I was alerted that I was featured in yesterday's WWD (Women's Wear Daily) cameo,"They Are Wearing: The Hamptons, N.Y."
It took me a moment to recollect when and what this was, but then it hit me. In late June, I was walking around town in Southampton and there was a photographer taking pictures (paparazzi style) of different people. I hadn't thought of it since, but it's exciting to see that they used the picture! The weirdest part though is that I coincidentally wore the same outfit (minus the shoes, bag and necklace) yesterday prior to learning about the feature because I felt like I should give the shorts a few more wears before storing them until next summer.
My accessory in the photo (just kidding)? My little brother Mitchell, who takes almost all of my "On Sydney" photos and brings so much fun and excitement–a photographer meets actor meets singer meets Apple owner all in the making. WWD described the outfits in this cameo as "preppy as ever, but more edge"–hence the stripes and studded wedges. I never use preppy as a word to define my personal style, but it is the Hamptons, making it all the more appropriate.
So in honor of summer memories, below are some of my favorite summer pieces in my wardrobe that I will miss fashioning until summer and all of its joys return in 2013.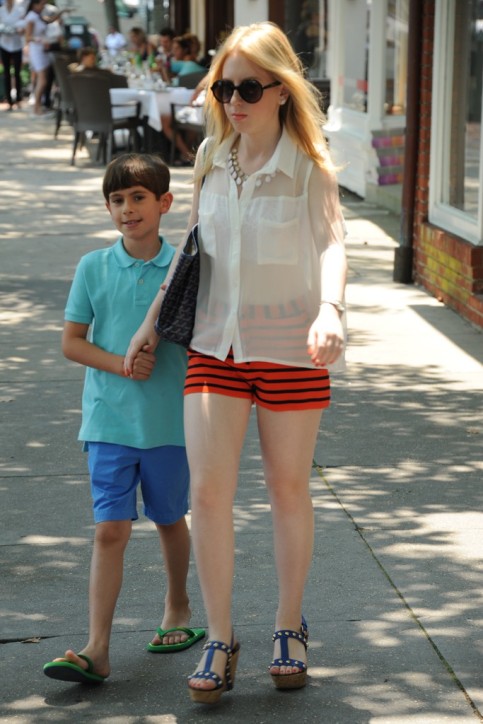 sparkly Jack Rogers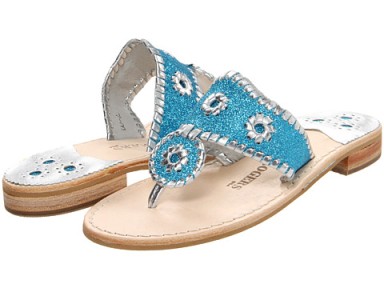 neon bracelets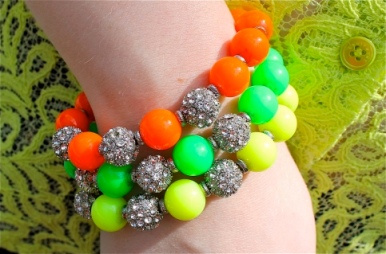 Topshop straw bag
with style,
S