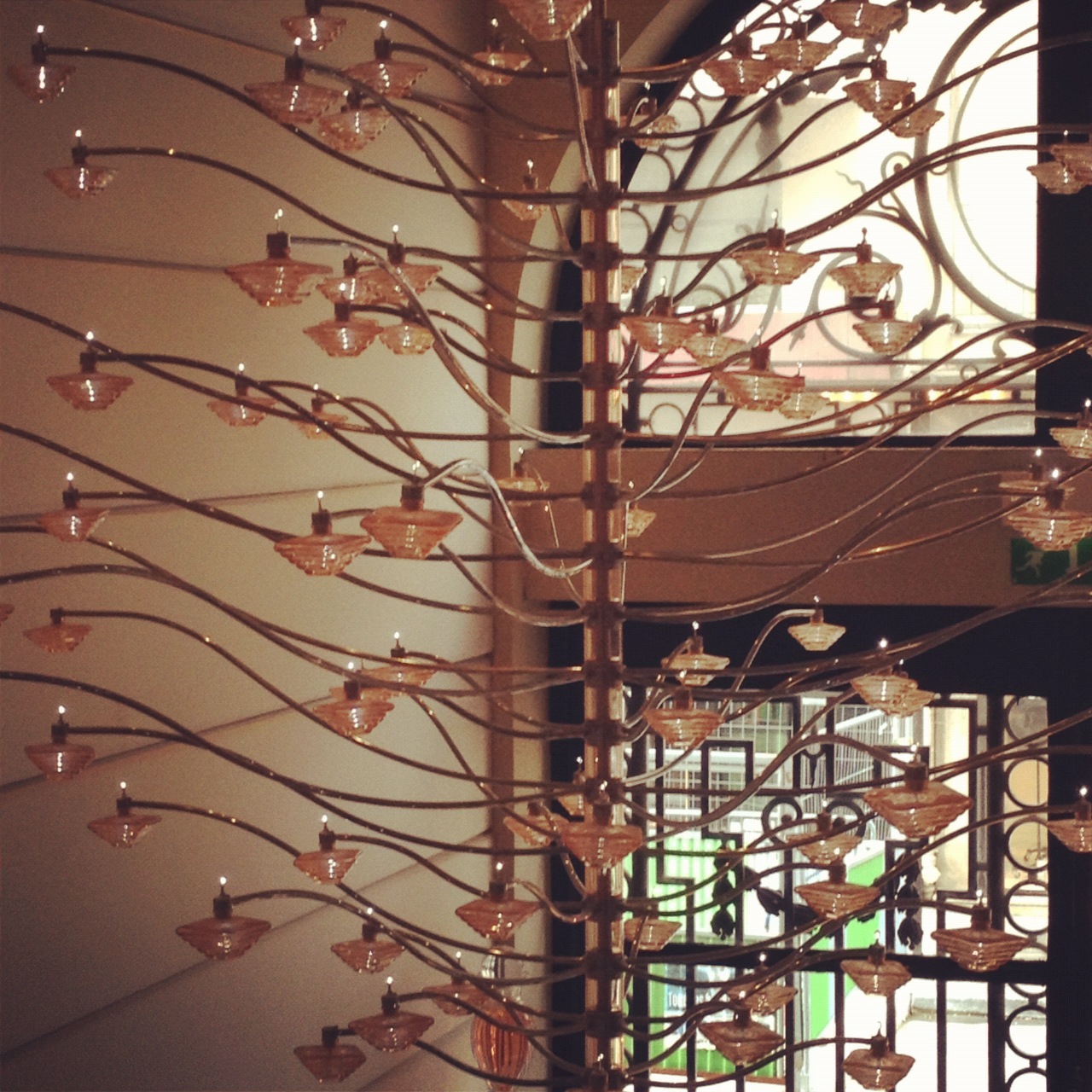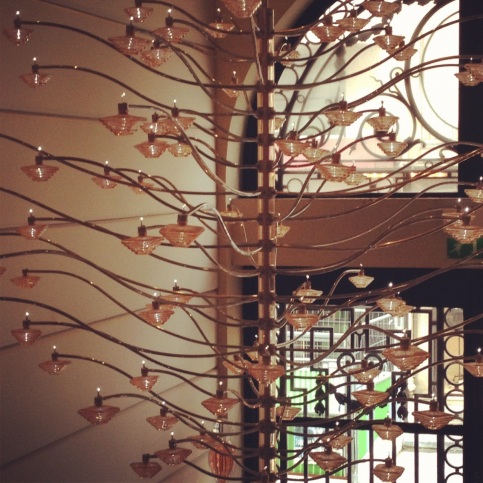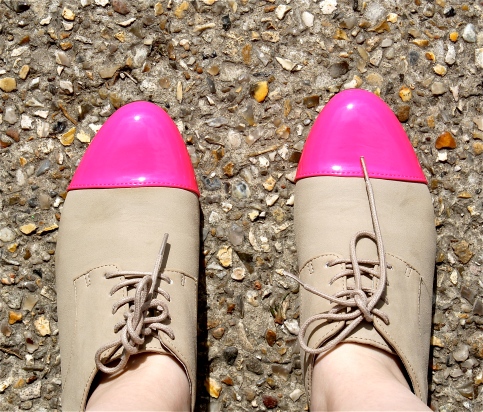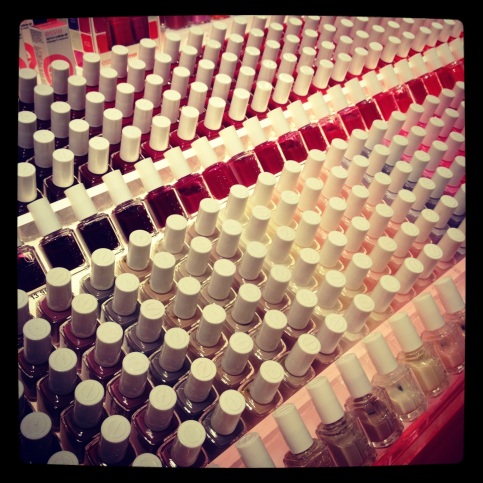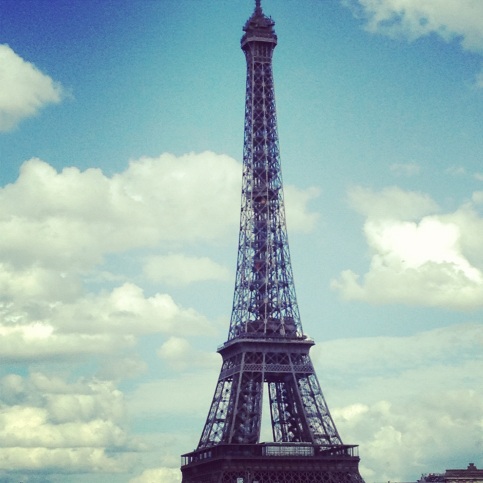 Paris has been so much fun. 10 days here, and not a dull moment. Everything from the Gerhard Richter exhibit that I saw this morning, the Louis Vuitton Marc Jacobs exhibit and Galleries Lafayette and Printemps runs to constant coffee shop stops, an insane amount of Laduree and Fauchon macaroons and the constant switch between high heels and flats.
Above are some snapshots that captured the last few days. The first photo is a perfume chandelier from the Lancome spa, where I enjoyed the most incredible facial I've ever had: rooms with multicolored lights, a massage portion, soothing creams, and overall relaxation. The next is of a pair of H&M shoes that I purchased when my feet were absolutely killing. The third is of the Essie nail polish bar at Printemps, and following is a view of the Eiffel Tower, and a delicious rhubarb and apple crumble with a scoop of "biscuit" ice-cream, which was the perfect replacement to "the cherry on top."
Back to NYC tomorrow. Although I love Paris very, very much, there's no place like home, and a few busy days in the city before a weekend in LA awaits.
avec style,
S