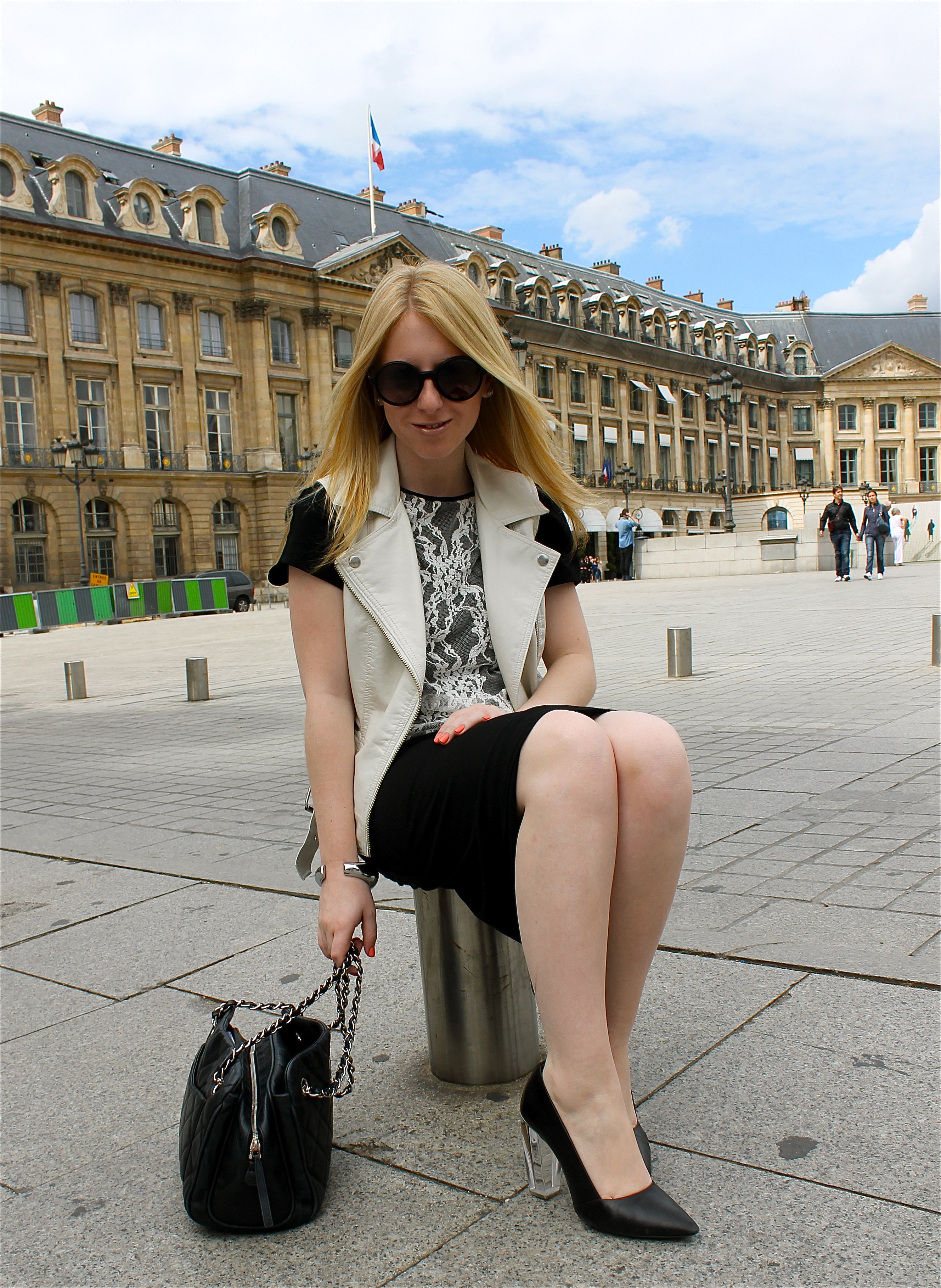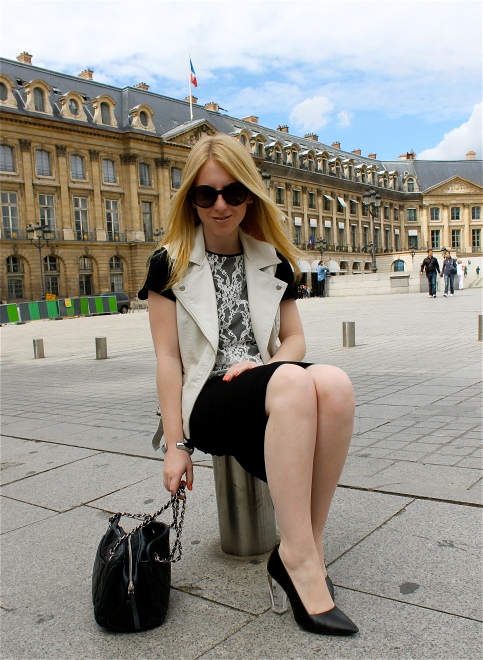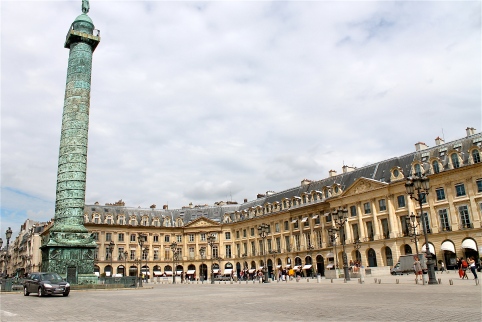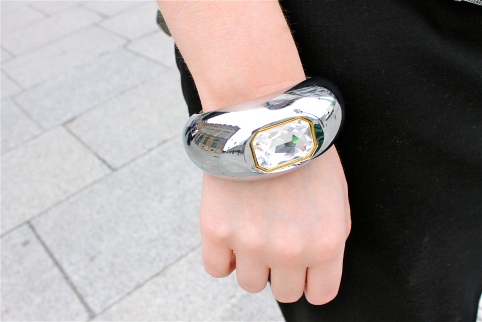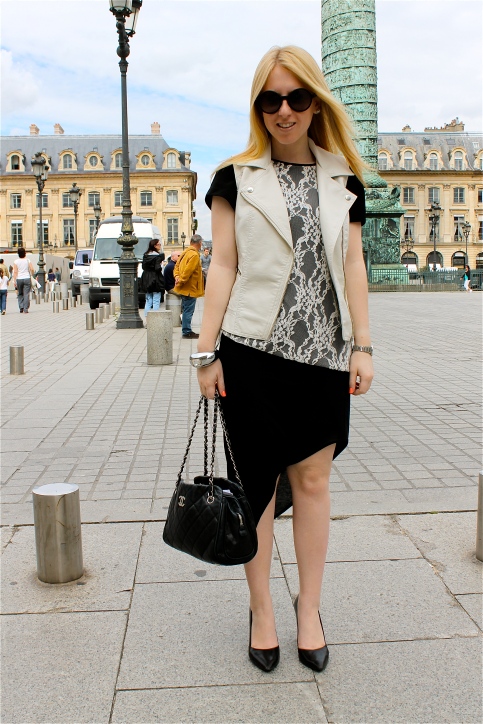 Shirt: Zara, Vest: Topshop, Skirt: Helmut Lang (similar), Shoes: Zara, Bracelet: Juicy Couture, Sunglasses: Emporio Armani, Handbag: Chanel
I like just about everything in Paris. I always find new stores, restaurants, museum exhibitions, and "spots" every time I'm here, but there are some places that are fun to re-visit too, such as Place Vendôme: a square in the 1st arrondissement of Paris, and the starting point of the Rue de la Paix. It feels so open in comparison to the rest of the city, and I enjoy walking by the famous Ritz hotel in the square, and the adorable shops surrounding the area.
The weather has been very fall-like, but absolutely beautiful. Around 65 degrees, no one is dressed in summer attire. I have not seen one pair of shorts, or sandals for that matter, so I've been wearing somewhat heavier pieces and closed shoes.
This Helmut Lang skirt is a new piece that I bought in the Southampton outpost a few weeks ago. I love the asymmetrical cut as it's a modern take on a classic staple. It was perfect for trying on with lots of tops at stores throughout the day, and I can't wait to spice it up with some colorful Parisian pieces (and some basics) that I bought at Sandro.
avec style,
S