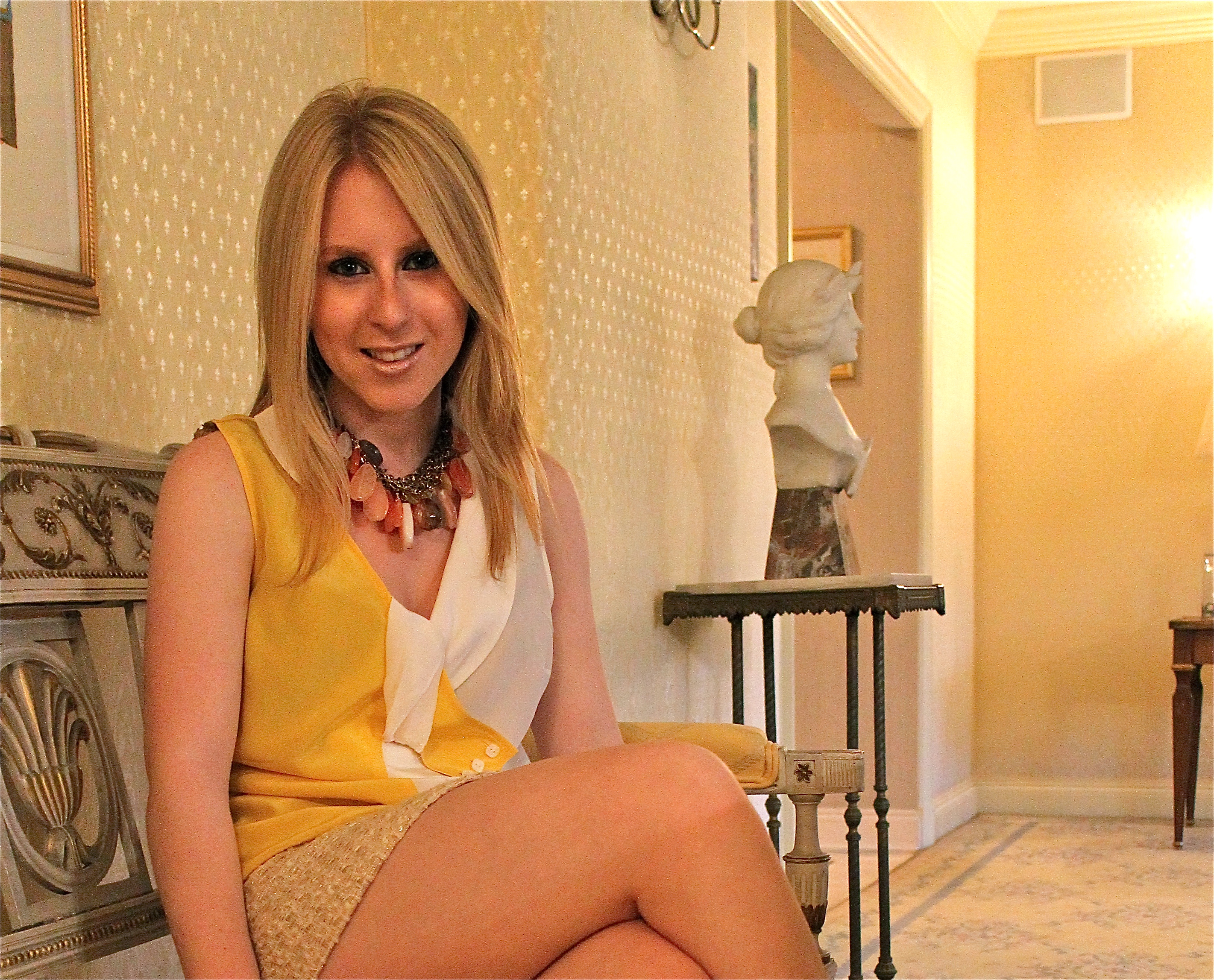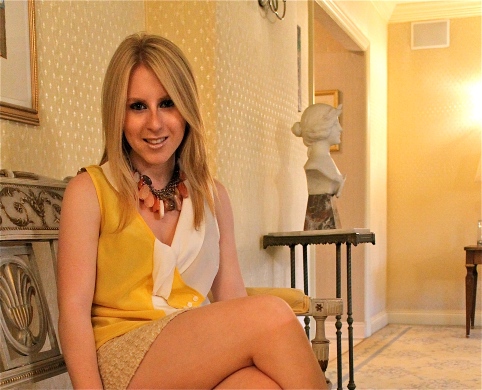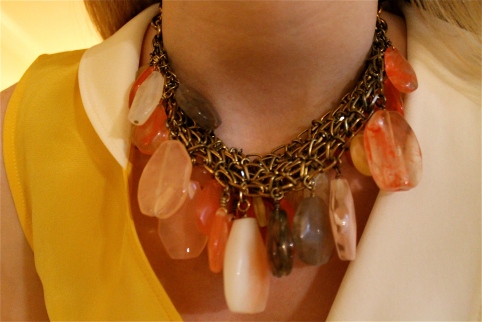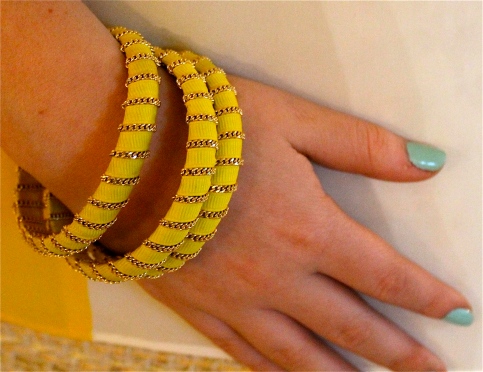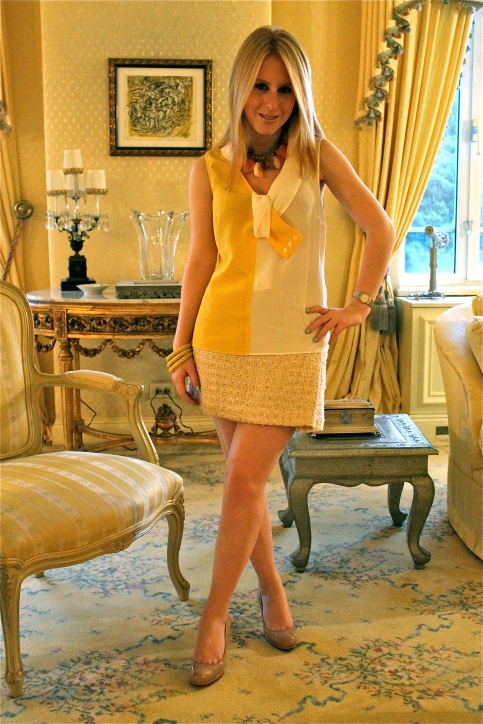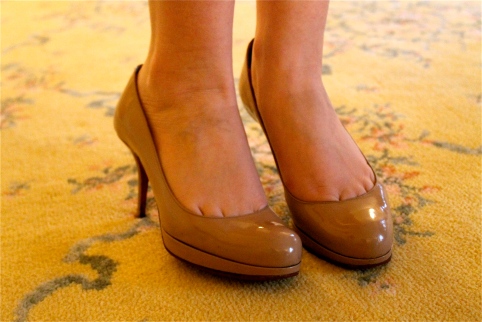 Shirt: Maeve via Anthropologie, Skirt: H&M, Necklace: Intermix, Shoes: Christian Louboutin, Bracelets: Henri Bendel
Yellow is such a bright and happy color, making for the perfect pop of sunshine on a day full of rain, hail, thunder, and lightening. What's fun about the color is that you can look very Sonia Rykiel parisian chic via yellow head-to-toe, or you can incorporate the hue in smaller doses if you want to be a little less experimental.
I particularly like the combination of yellow and nude. I think it's classic and sweet and gives you the perfect opportunity to play with chunky accessories, like my bangles and oversized necklace. There are some yellow pieces I'd stay away from, though, like patent leather pumps, pants, and rain boots.
What's your take on yellow?
with style,
S