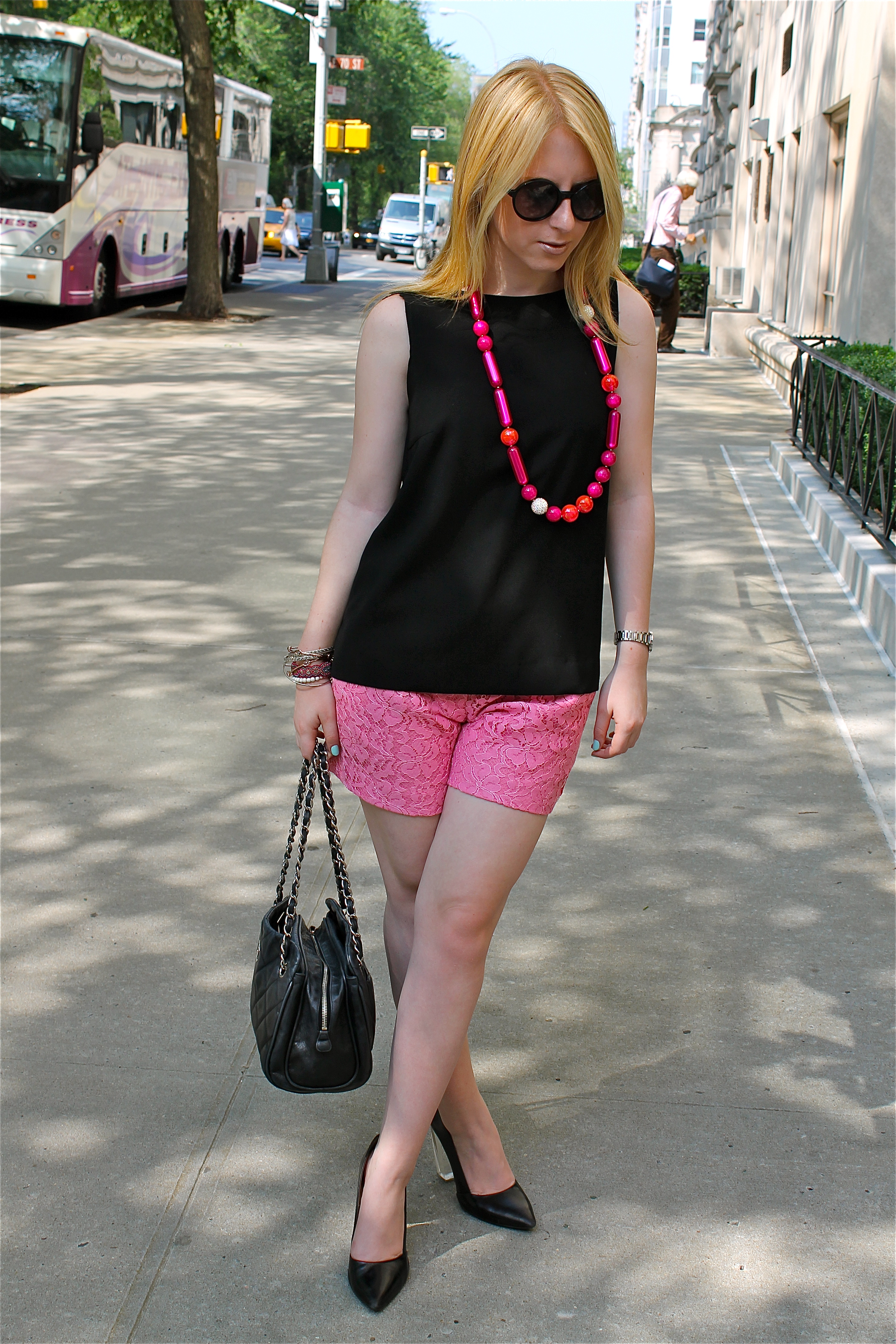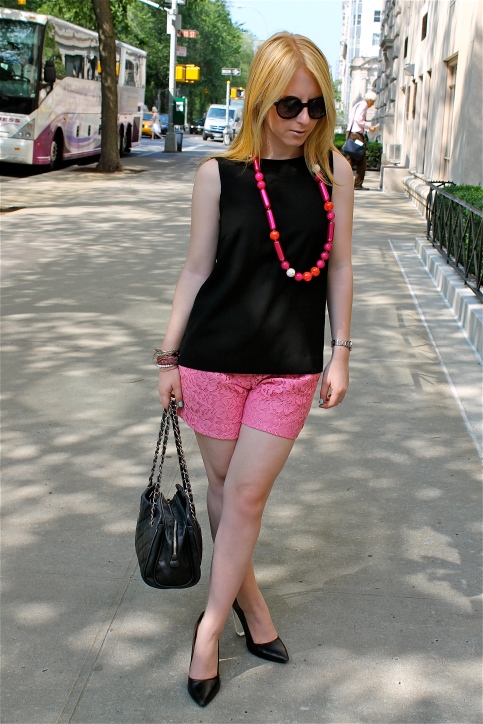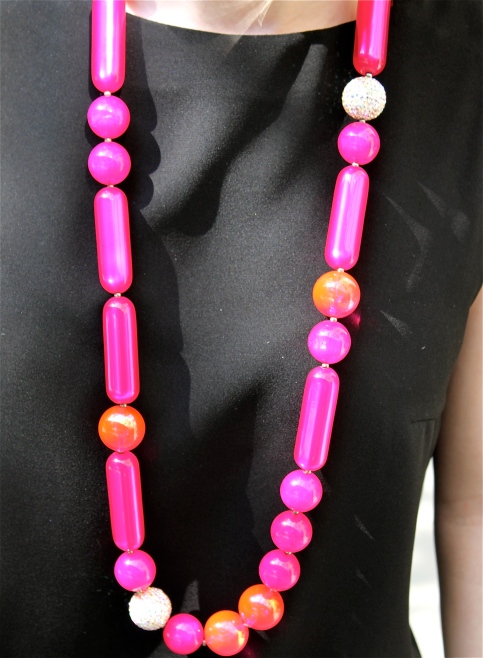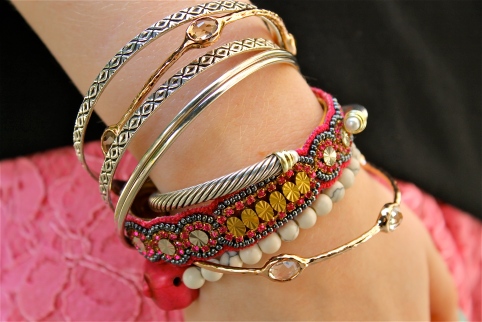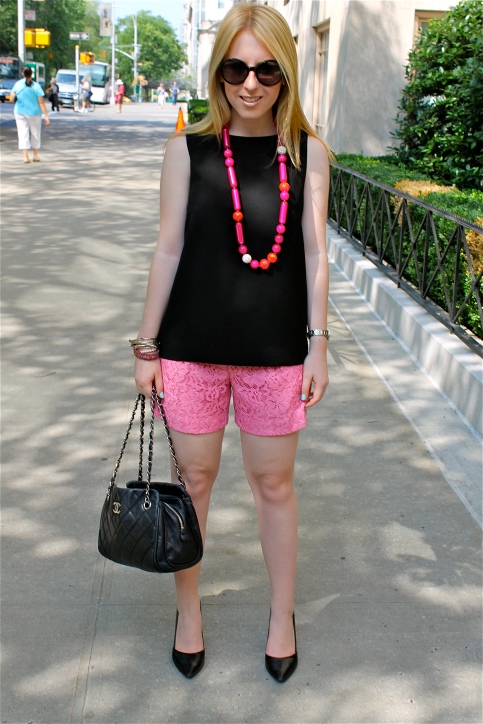 Top: Mango, Shorts: BCBG, Shoes: Zara, Handbag: Chanel, Sunglasses: Emporio Armani, Necklace: Colette, Bracelets: J. Crew, Ippolita, Anthropologie, David Yurman, Beads 4 Battle
There's a mega heat wave hitting NYC this week, making it best to wear light-weight fabrics. My go-tos: these darling pink lace shorts from BCBG. They're not only super comfortable for [somewhat] beating the heat, but they're also great for a day's worth of plans, be it meetings or gathering with friends.
Despite the many color trends, like neons and pastels, there are some colors that remain classic, and one is pink. I like to combine pink with another solid and classic color, such as black, white or grey, to keep it from looking too much and creating a pop effect. I always try to think about what can make all of my outfits cool and trendy but still elegant and sophisticated.
with style,
S