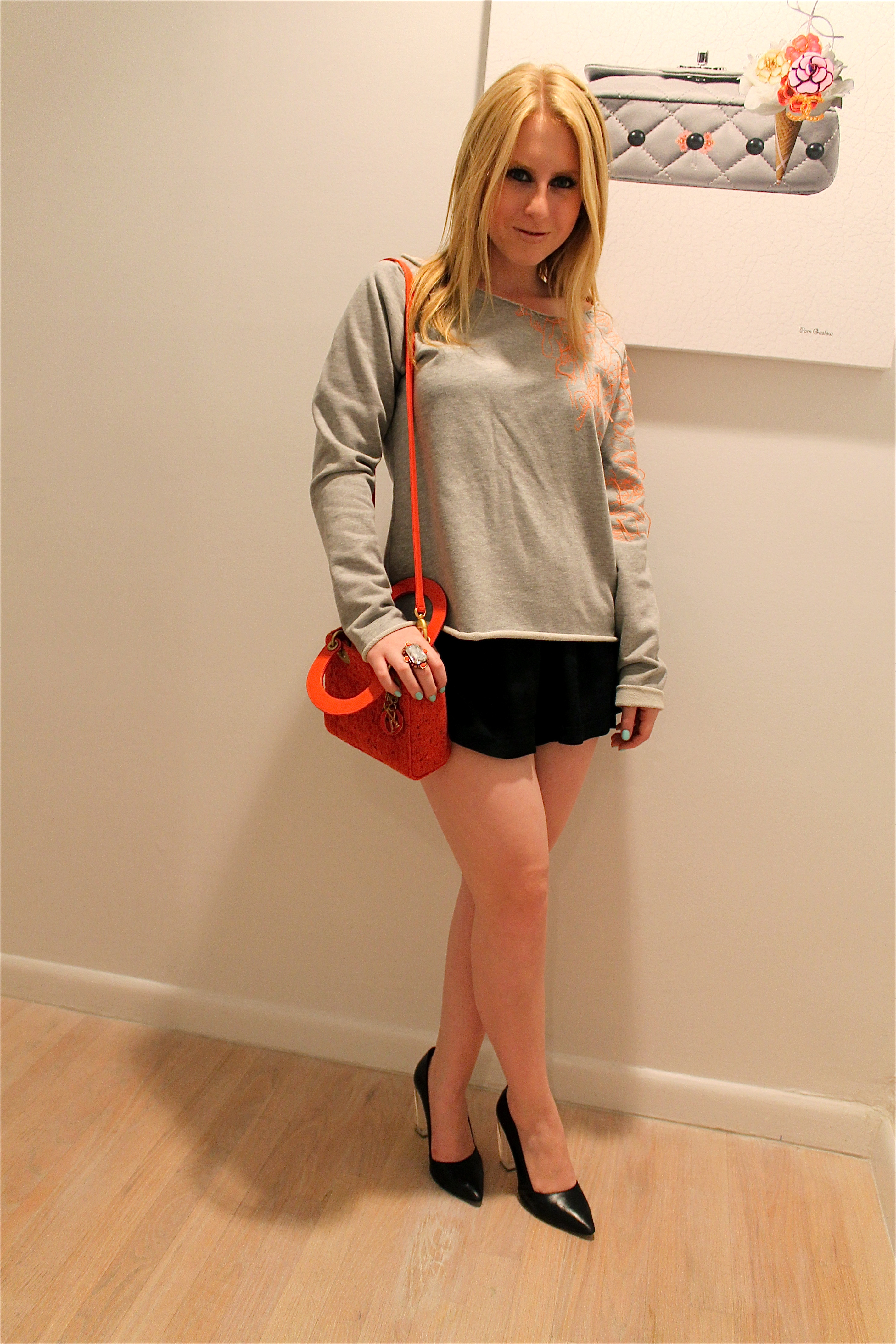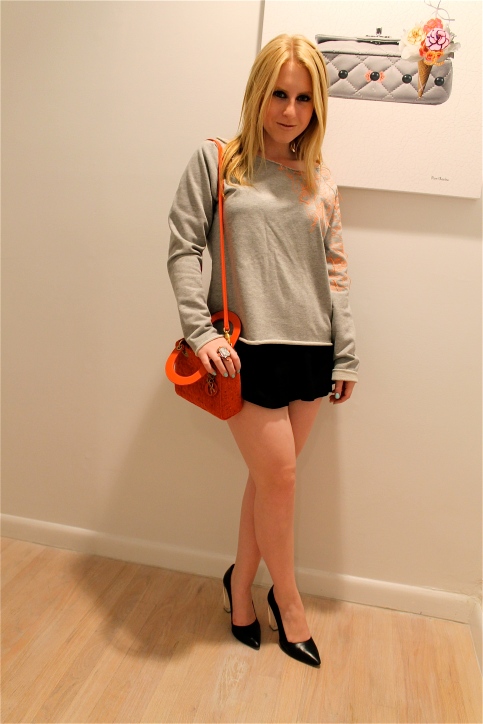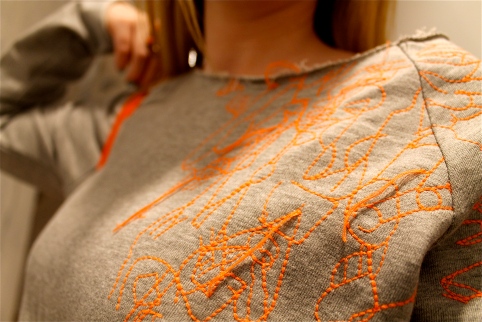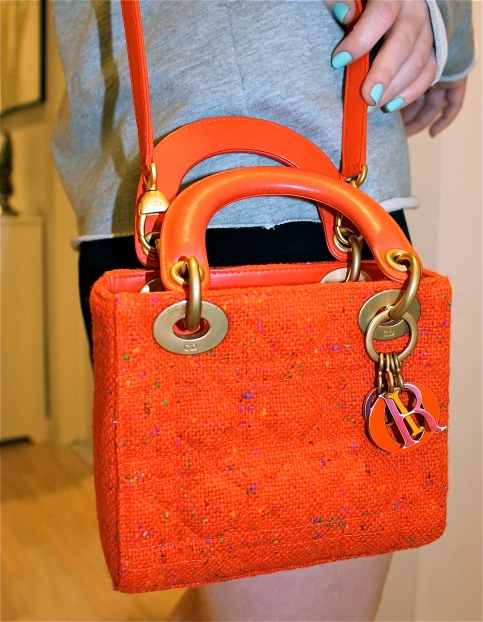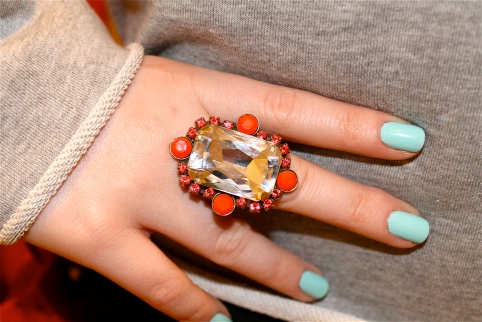 Top: Nameless, Shorts: Otis & Maclain, Handbag: Christian Dior, Ring: Frangos, Shoes: Zara, Nail polish: Essie's Mint Candy Apple, Painting: Pam Gaslow
There are some nights when I just like being comfy, even if that means going to a hot restaurant on a Friday night in the Hamptons. Because of the mix of beachy chic on the East End, you can semi get away with mixing both casual and dressy pieces into one cohesive outfit. That is, if you accessorize right. So, I went for casual on top (of course with some hints of glamour), and dressy on the bottom.
I bought this sweatshirt a few weeks ago at Ruby and Jenna in Southampton and decided wearing equally casual pieces with it was not the way to go. That's when the idea of silk cocktail shorts and punchy accessories in orange hues came in mind, bringing out the neon stitching from the sweatshirt.
The painting is from chic artist, Pam Gaslow, whose digital designs printed on canvas feature Chanel handbags in creative and colorful ways.
A chic masterpiece!
with style,
S