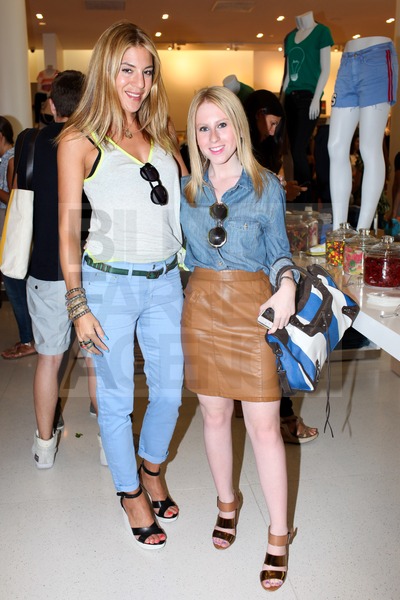 Shirt and skirt: Urban Outfitters, Sunglasses: Velvet Eyewear, Shoes: Sam Edelman, Handbag: Balenciaga
This week was quite the busy one, so I'm definitely craving the weekend.
One highlight was meeting fashion stylist, TV personality, and NYLON Editor-at-Large Dani Stahl at a private DIY denim event at the Gap on 85th and 3rd in NYC. Guests brought in a pair of old jeans to get Dani-fied, transforming them into a custom cut-off creation by Dani–who doesn't need an extra pair of shorts in the summer?
That's not all. Guests also enjoyed a candy bar of sour candies and licorice from Sweet City Candy, and music by DJ Techture. If you missed the fun, no worries, because Dani will be hosting a second cut-off event on Thursday, July 19th from 6-8pm at Gap at Lincoln Center. Do stop by!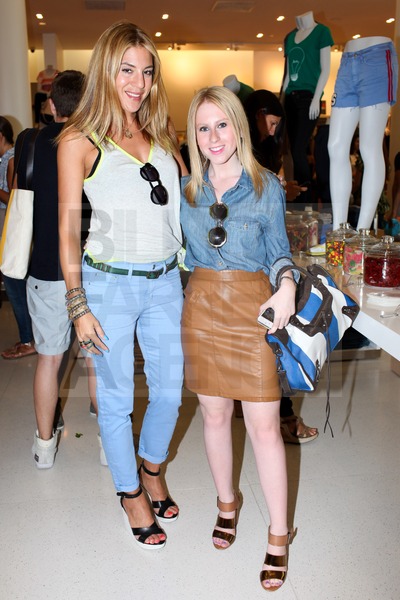 Here's some more party hopping for you! And this time, out in the Hamptons. The Daily Dan (joint venture between The Daily Front Row and Dan's Papers) has teamed up with Calypso for a "Chic of the Week" party. Come join me and The Daily Dan team for cocktails and hors d'oeuvres provided by ultra delish beau marchais from 5-7 (more details above).
The best part? The Daily's editors will select the best dressed attendee and feature her in an upcoming issue of the magazine! RSVP and come!
Keep an eye out for some of my favorite Calypso pieces while nibbling and mingling!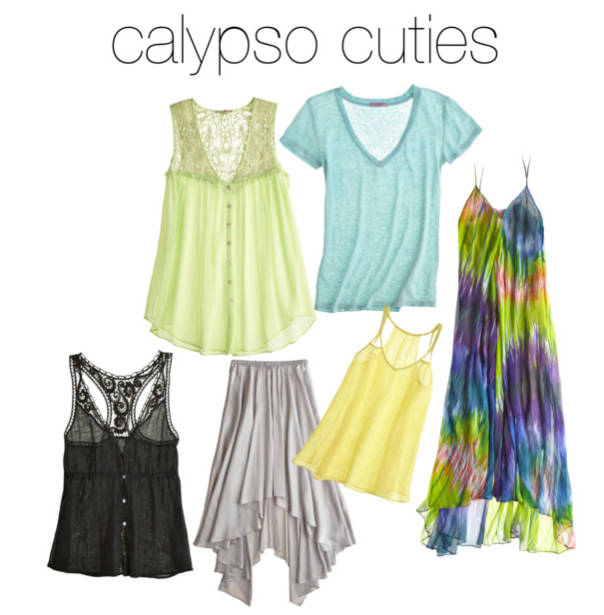 with style,
S