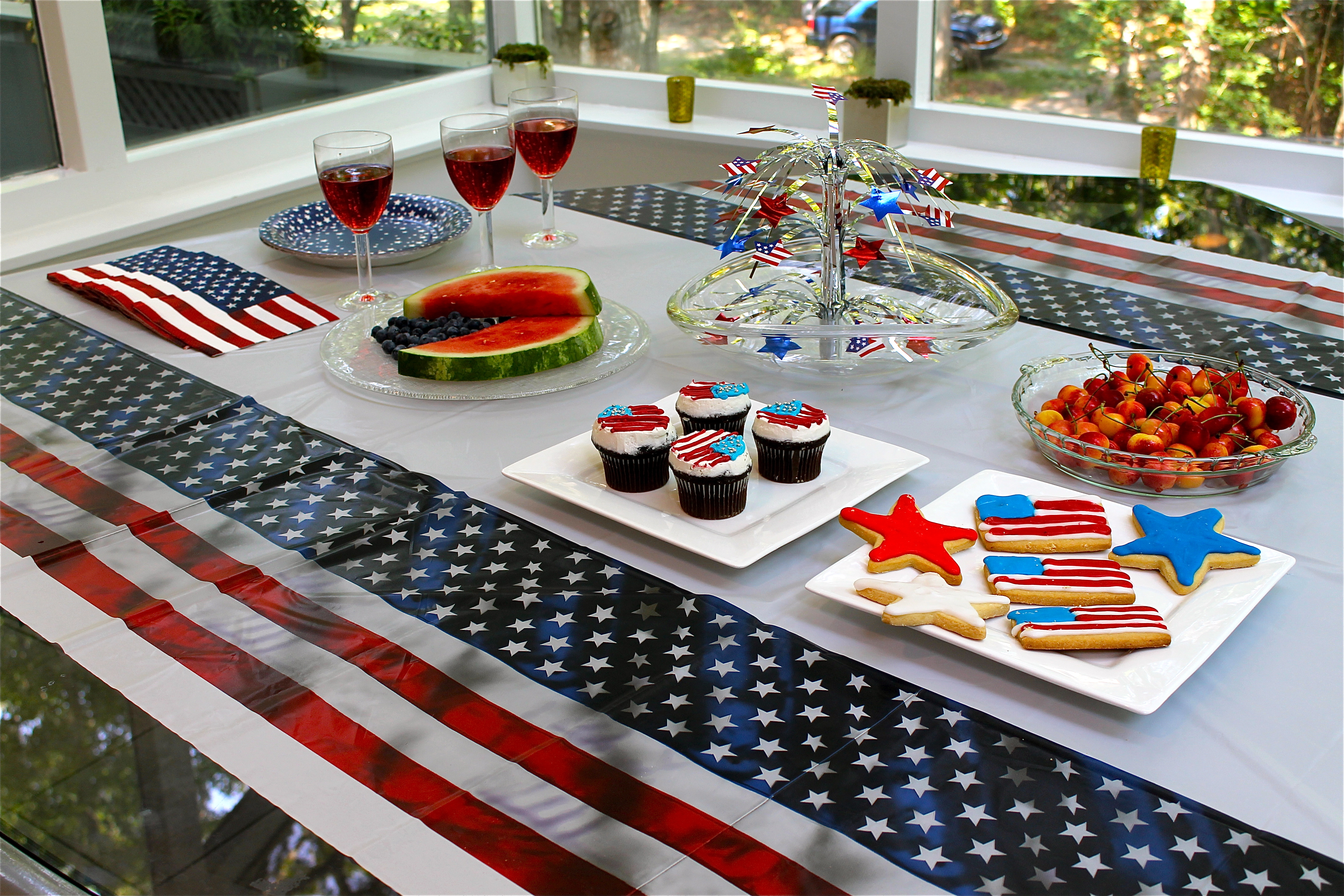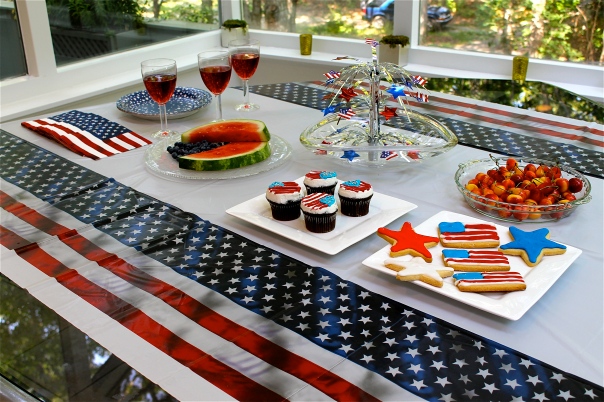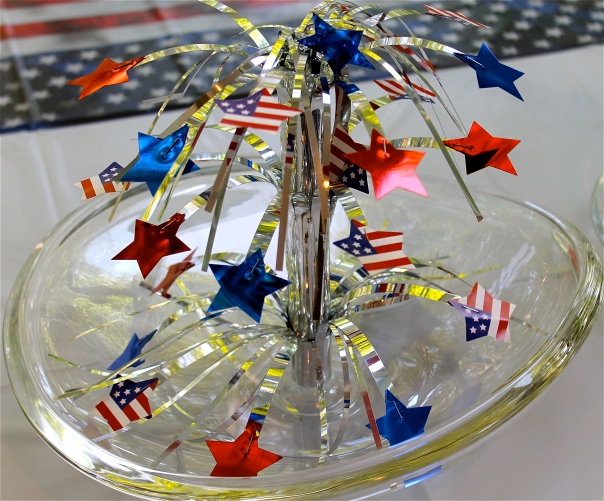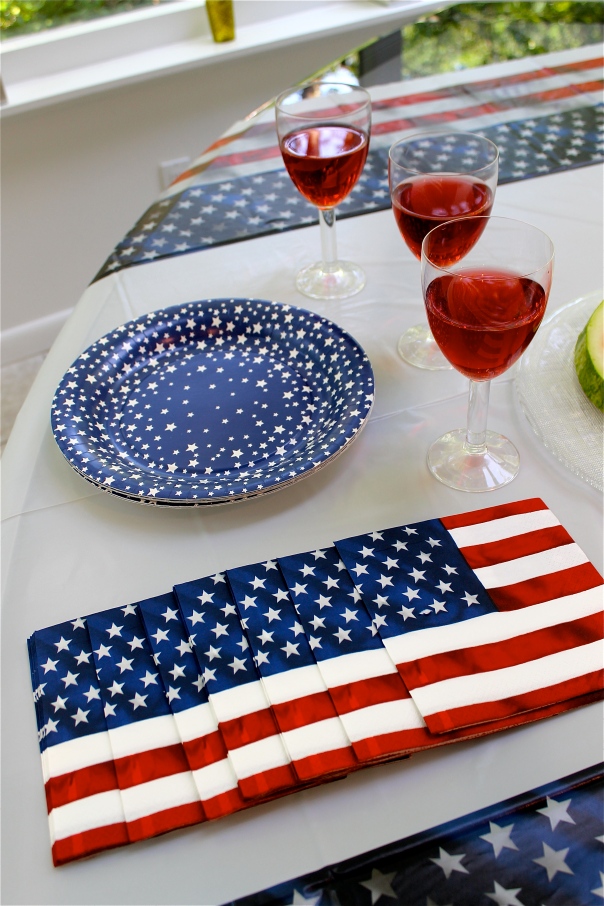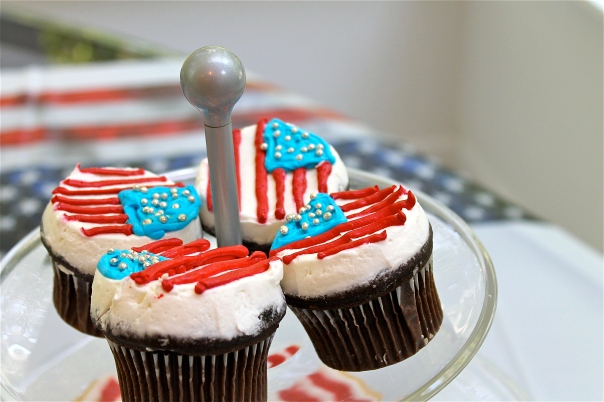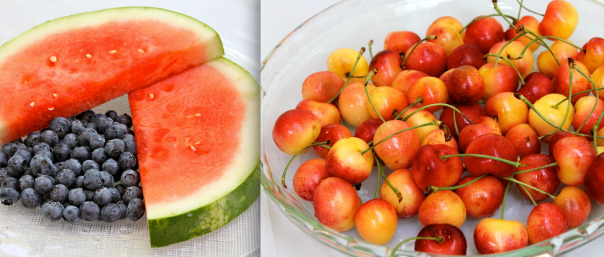 The Fourth of July is the most festive of summer holidays.
Ever since I was little, I've loved the combination of the symbolic colors -red, white and blue-, the loud and glistening fireworks, the parade on Main Street in Southampton, and our classic family BBQ, including burgers, hotdogs, corn on the cob, cold salads and more.
The day brings a special giddiness, and it's not just because we have a day off (although this year it's made things more complicated since it's fallen on a Wednesday).
I decided to create a Fourth of July dessert table, which is simple and easy (while stylish and ultimately delicious) to pull together last minute, all in the color pallet of red, white, and blue. I stuck to affordable and festive decor: plates, napkins, a tablecloth and a centerpiece.
The wine glasses hold sparkling cranberry juice, which can be spiked for drinkers, and I picked up some of my favorite summer fruit at a local supermarket.
The baked goods, which complete the table, are from the best old-fashioned bakery in town, Ye Olde Bake Shoppe (17 Windmill Lane Southampton, NY 11968): fresh, colorful, festive, tasty, and chic desserts.
with style,
S