There's nothing I like more than a fabulous pop up shop full of haute surprises. And to make things a little bit more convenient, an online pop up shop. The latest to do this, and one that I love very much, is online jewelry website, BaubleBar. The hub has become a cyber jewelry destination full of affordable pieces in every style and color imaginable.
Every week, one of BaubleBar's favorite designers is featured on their pop up shop. The concept allows us to be introduced to an eclectic mix of designers and their collections.
This week's designer so happens to be my favorite so far: Noble House Designs' Sara Lowery Ng. Her necklaces are colorful, bold, bright and perfect for summer.
Whether rocked for a dinner party or an outing on the beach, wearing one of these necklaces can truly change your outfit.
Below are a few of my favorites in the collection.

Candy Spike Collar, $110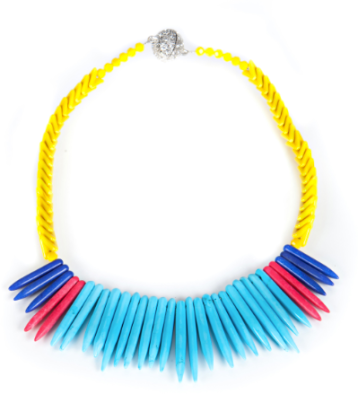 Candy Warrior Collar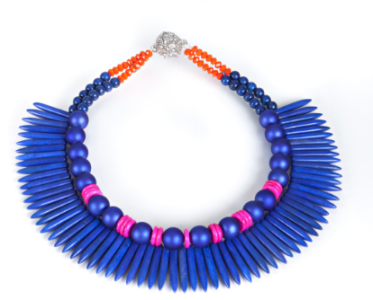 Hybrid Sailor Collar, $110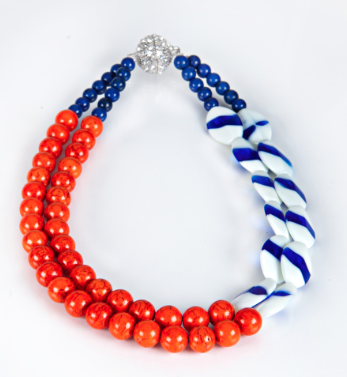 Candy Duo Collar $110
with style,
S