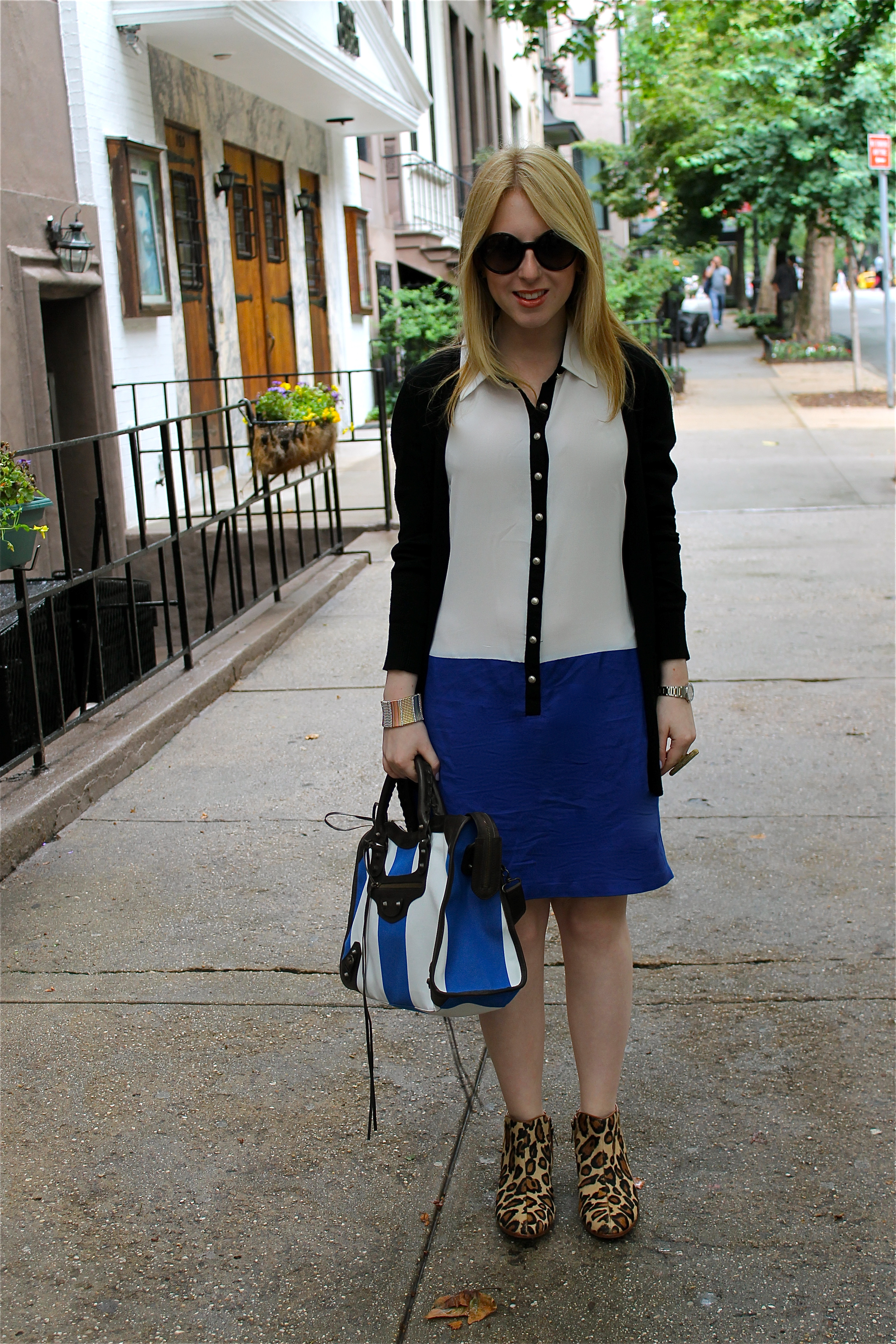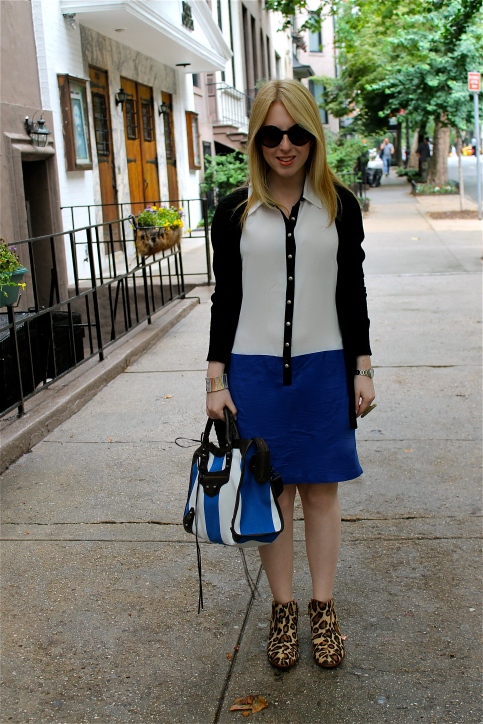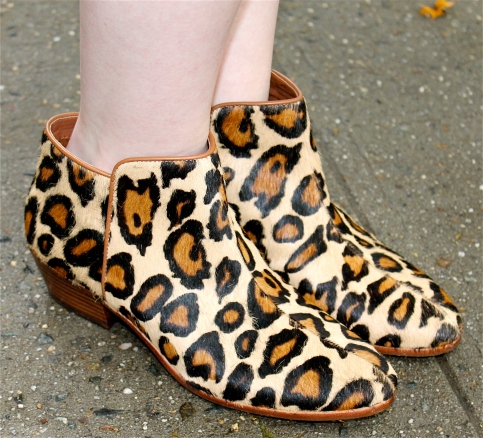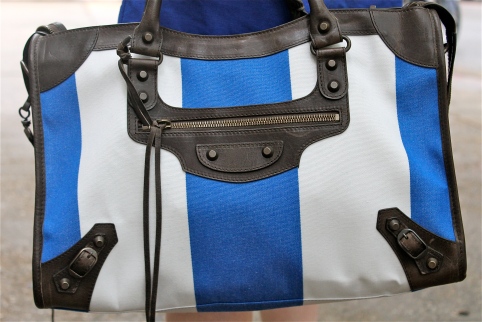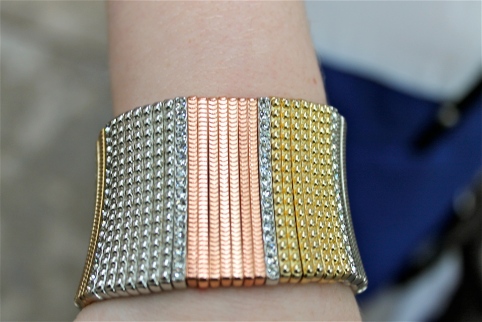 Dress: Forever 21, Sweater: J.Crew, Shoes: Sam Edelman, Handbag: Balenciaga, Bracelet: street vendor, Sunglasses: Emporio Armani
Playing with patterns is a fun way to experiment within your wardrobe, especially via accessories. I like to do this most when my clothes are on the simple side, sticking to just one or two colors. There's nothing like a pop of color, or in this case pattern, and what better way to do so than with some accents?
Mixing cheetah and stripes sounds like a bold move, but I love taking risks. Although they might sound completely opposite and a weird combo, I find that they attract due to the brown hue in both my handbag and shoes, and add a cool/funky factor. Since it was rather chilly outside, I decided to wear my PETTY booties by Sam Edelman. I love, love cheetah. It's a sexy, wild and fierce print that looks chic during all seasons. Sam's version is stylish and comfortable, making them my go-to. They add just the right amount of edge to dresses, shorts, skirts, you name it. They're basic and cute and definitely come in hand.
with style,
S