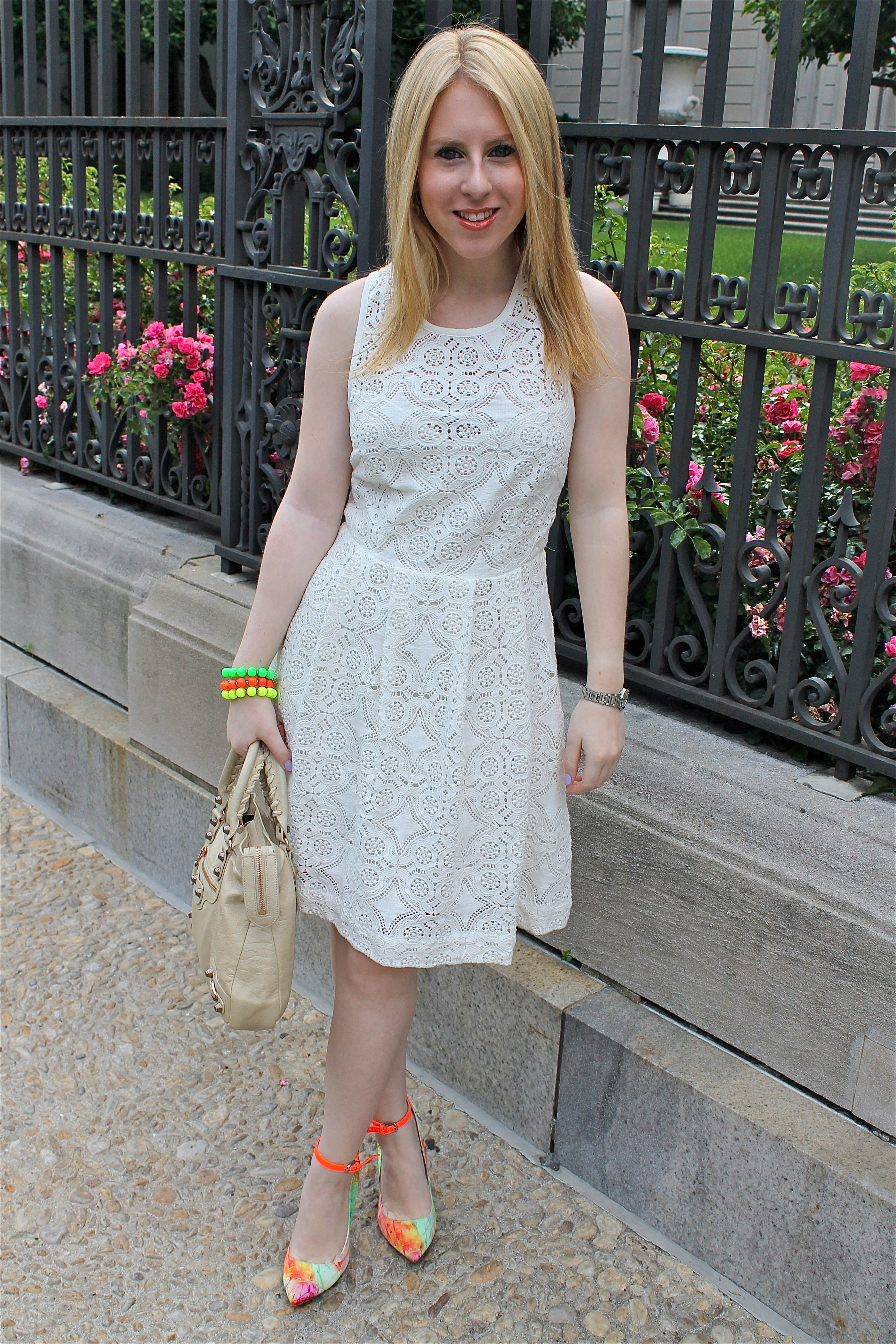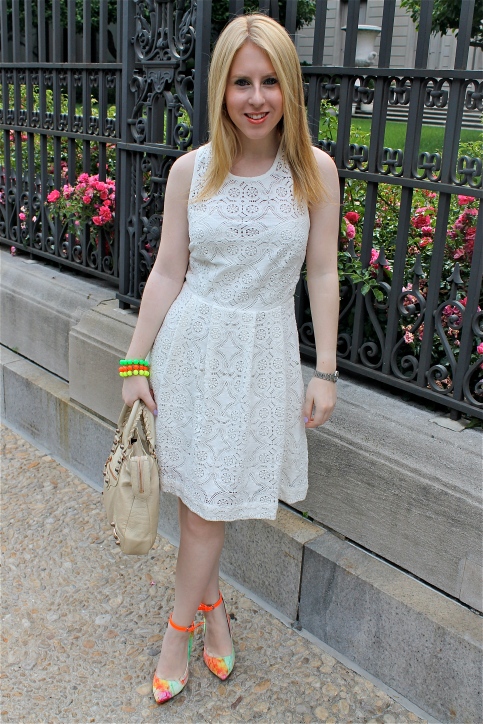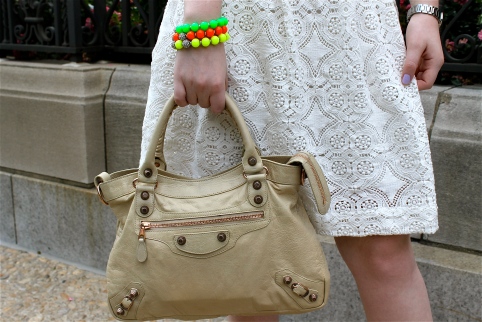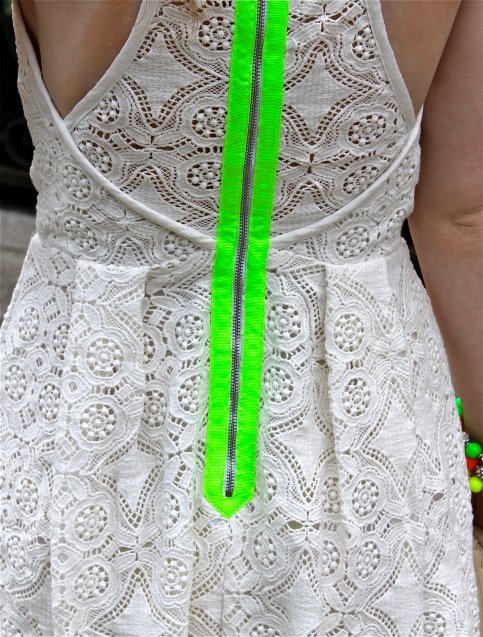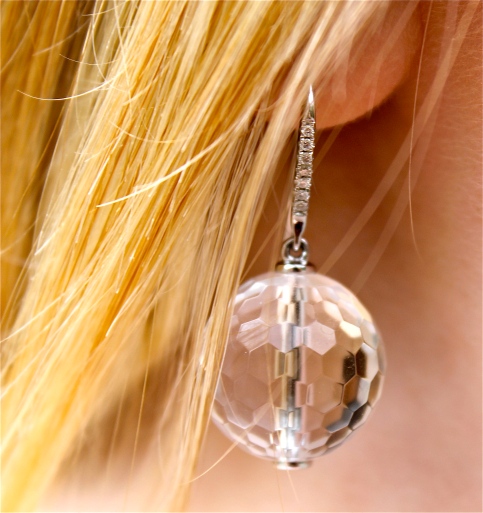 Dress: Funktional, Shoes: Aldo, Handbag: Balenciaga, Bracelets: misc. store on CocoWalk, Earrings: Ivanka Trump
I'm definitely one of those girls who cannot live without a dress during a warm season (actually, all seasons). Luckily, brands both high and low have come out with a large number of darling dresses for summer 2012. From lengths both short and long and cool cutting-edge styles to colors both sweet and strong, there is a large opportunity this year for women to not have to settle for a dress that is anything less than one she loves.
White dresses are among my favorites; they're classic, fresh and crisp, and work for both casual and dressy occasions. I purchased this dress at Atrium in Miami in May, wearing it for the first time to a family luncheon yesterday afternoon. The best part about the dress is that it incorporates a twist, bright neon grosgrain detailing at the exposed back zip. To add onto the splash of neon on my dress, I accessorized with my favorite bracelet trio, patterned shoes and a neutral bag for color balance.
What's your take on the little white dress?
with style,
S