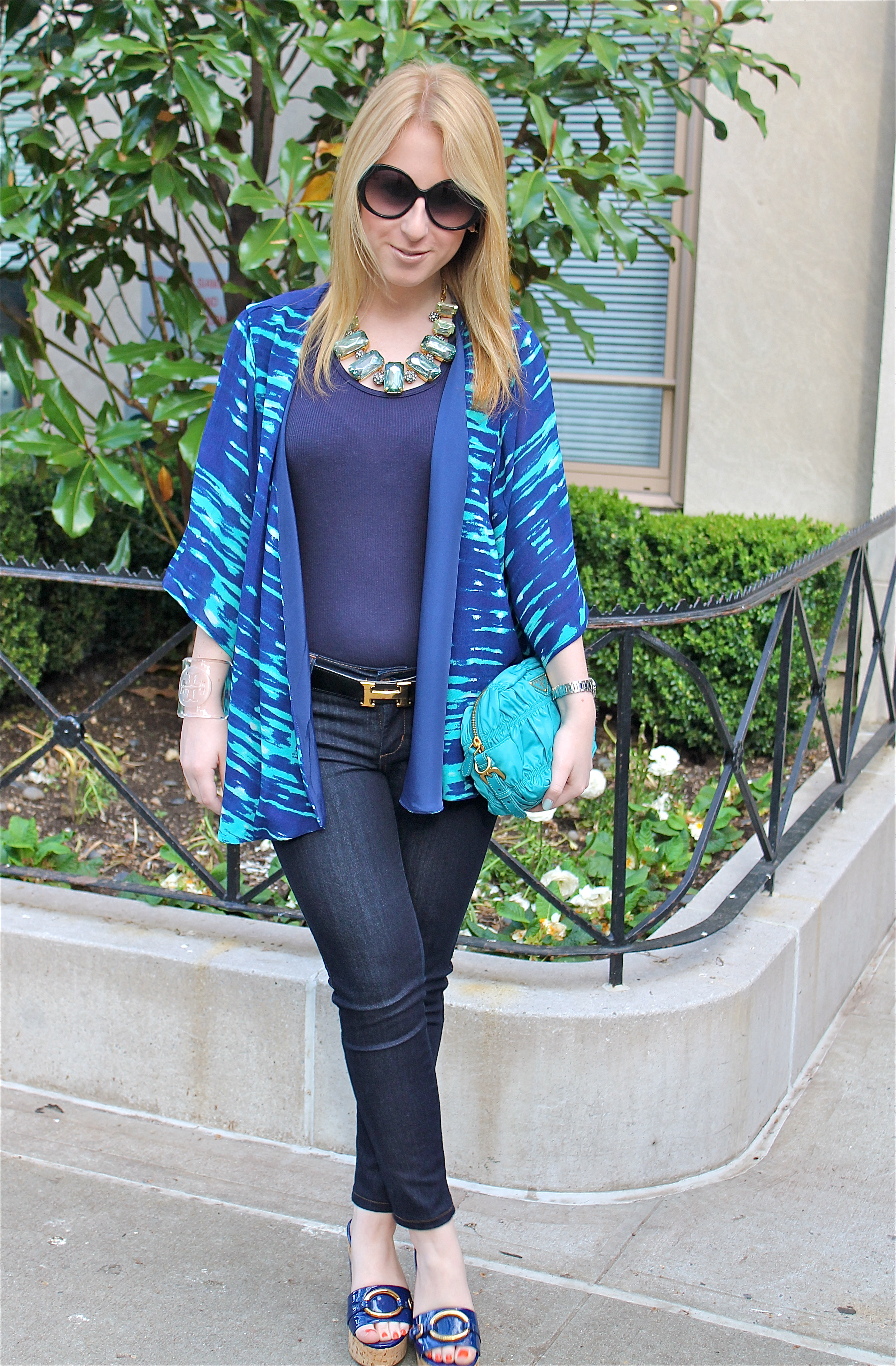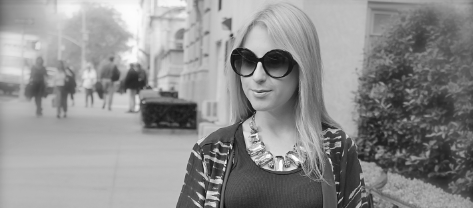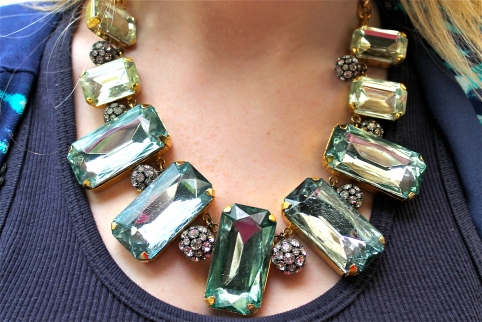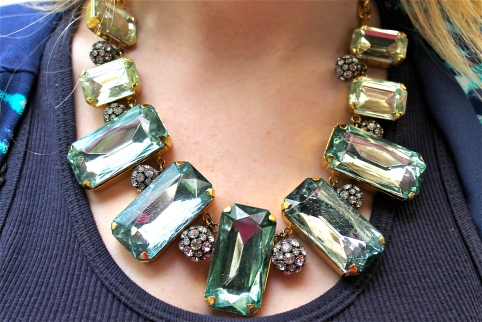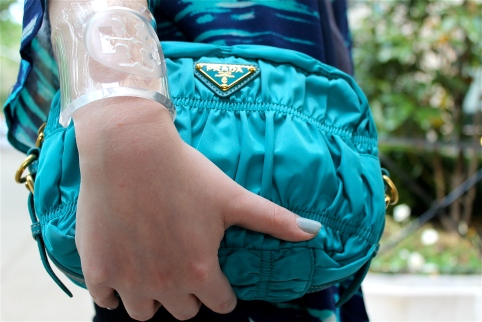 Tanktop: American Apparel, Jacket: Love 21 via Forever 21, Pants: James Jeans, Shoes: Prada, Handbag: Prada, Cuff: Tory Burch, Necklace: Wink Miami, Sunglasses: Velvet Eyewear, Belt: Hermes
Have you ever found yourself in the presence of a breath-taking work of art, so much so that you want to hang it on your wall? Well, that's how I feel at a clothing store, especially in the presence of abstract prints. It seems as though fashion designers took a trip to the art world this season to gather inspiration for this bold and colorful trend. We are the canvas. When I came across this lightweight jacket at Forever 21, I knew it would be the perfect summer staple. First of all, I love wearing blue as the color is feminine, fresh and complements my light complexion, and second of all, it gives me a great excuse to find all sorts of blue hued accessories to incorporate into the rest of my outfit. I was most excited to wear my Prada clutch as it hasn't been touched in years; I purchased it at a sample sale –think Carrie Bradshaw fighting for a pair of Manolos.
To wear this trend at its best, make sure to pop your abstract print against a solid color-please!
with style,
S