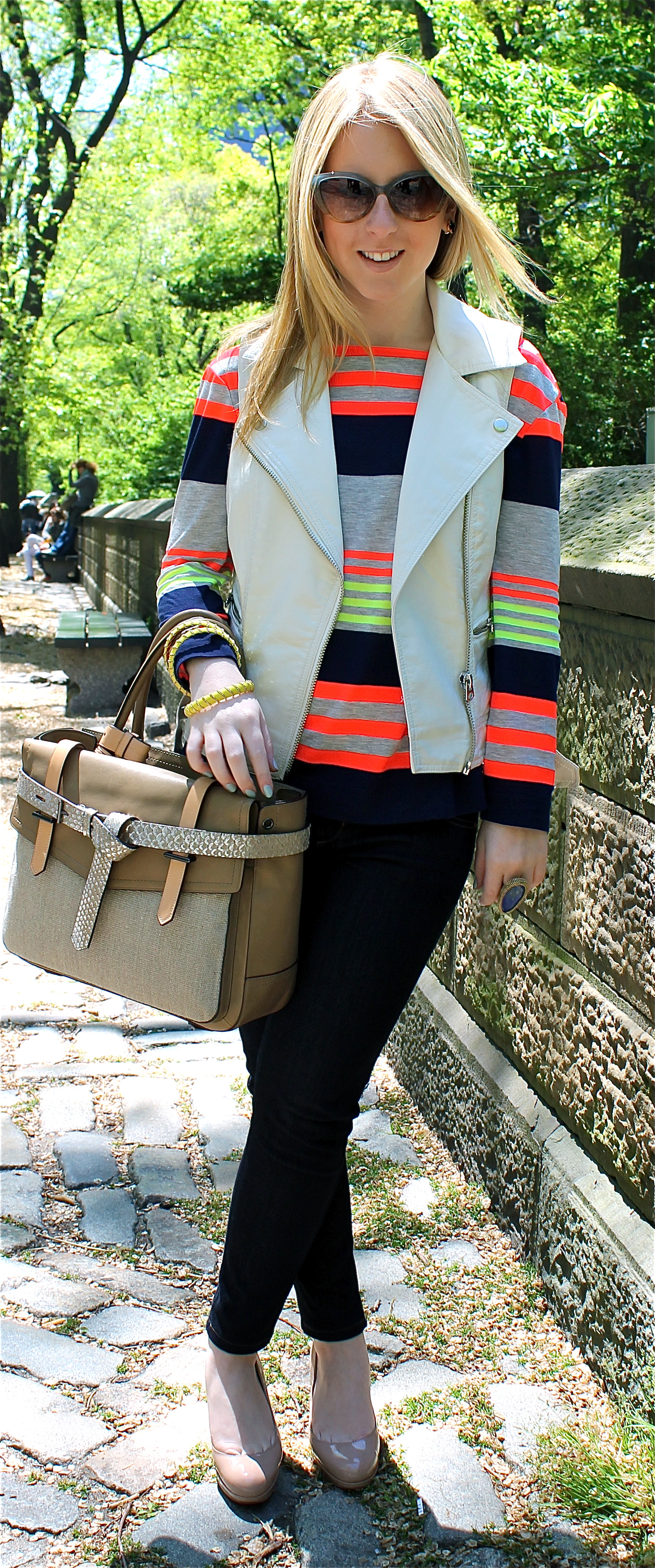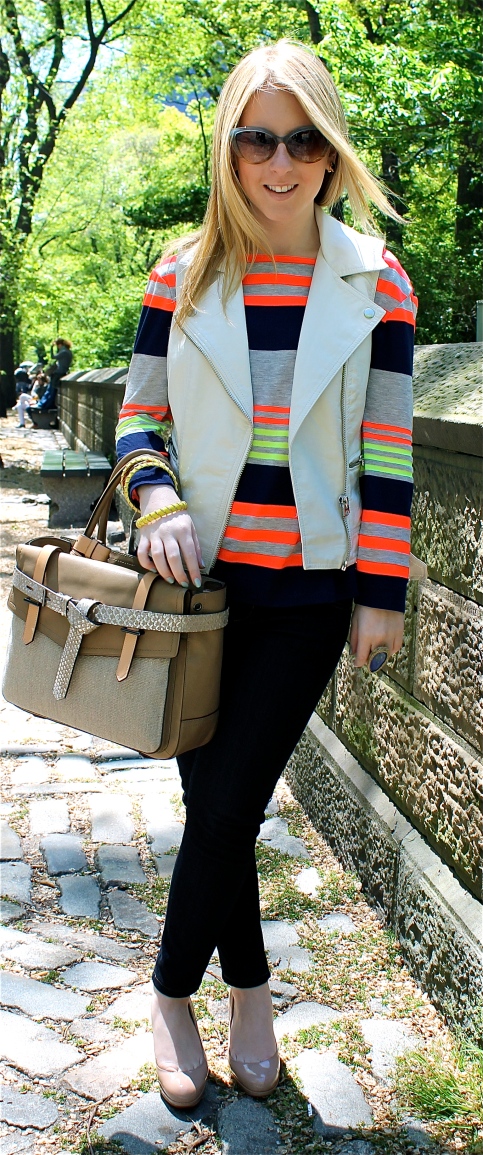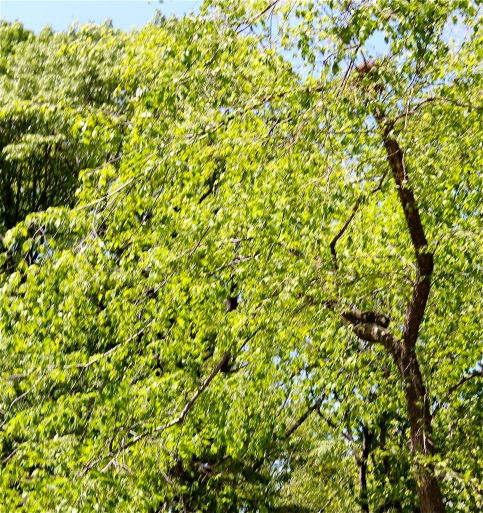 Shirt: Marc by Marc Jacobs, Pants: James Jeans, Vest: Topshop, Handbag: Reed Krakoff, Shoes: Louboutin, Bracelets: Bendels, Sunglasses: Velvet Eyewear
I rarely fashion the simple t-shirt and jeans look, so this outfit is about as close as I'd like to get. I purchased this great Marc by Marc Jacob's find about a month ago and love the combination of stripes and neons. Sporty stripes are a haute trend this season, so to keep that sporty-chic vibe, I added my Topshop leather vest. The trend is made for those who are always on the go, taking those Sunday casual meets athletic-looking ensembles to the next level. Luxe fabrics, tailored fits and detailed stitching have also helped this trend go beyond workout attire.
The key to mastering the trend is to not be super literal with how you style your outfit. Add some high heels and a structured bag for a polished take and finish off with some adorable sunnies and stacked up bangles for the perfect weekend brunch date. When you want to dress up the trend for work or weeknight play, try a sleek blazer, a fitted skirt and a platform shoe.
Don't forget to follow the Style Solutions online store!
with style,
S