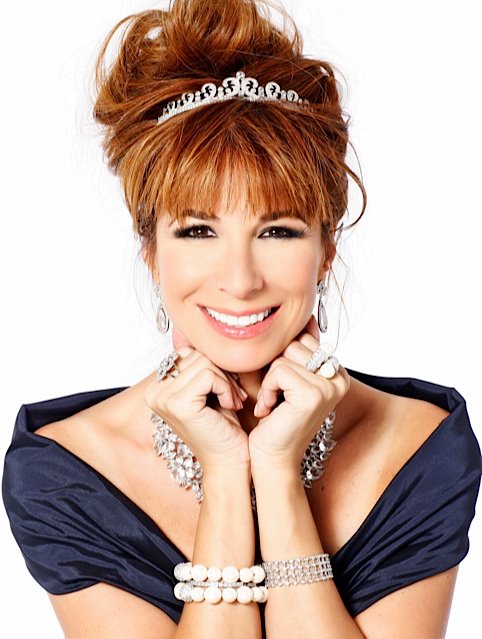 TV personality, author, designer, mom and wife, Jill Zarin knows how to juggle it all. From her new ventures and evolving style to how she spends Mother's Day, I'm pleased to kick off May with an interview with Jill.
S: As busy as you were filming RHONYC, you seem to be crazy busy now!
J: I still wonder how I was able to take care of Allyson in high school, film a reality show and work at Zarin Fabrics. After leaving RHONYC, I thought I could kick back and soak up all the positive energy around me. That lasted for a few weeks and then I went back to work full speed ahead because that is what I truly enjoy!
S: Have you found your style to change through the years?
J: My look has certainly evolved over the last few years, but I still always love a little glitz and glamour! I remember going onto AOL.com (which I do everyday!) and seeing a box on the homepage, "Jill Zarin's Fashion Style Through The Years", as if I was Coco Chanel and they were doing a retrospective. I took a screen cap and almost passed out.
S: Tell me about Skweez Couture, your shape-wear and hosiery line.
J: Skweez Couture was designed to fill a need that I saw in the marketplace. 18 months ago, I said I wanted to design fashionable and feminine shape wear for women of all ages, shapes and sizes. The collection was inspired by old Hollywood glamour for the modern woman. It's been very well received, but most importantly, it is when your husband tells you how sexy you look!
S: Speaking of your husband, how's Bobby?
J: Bobby has never been happier. He wanted me to leave housewives last year and his dream finally came true. It doesn't mean we'll be off TV forever, but he didn't like the way I was presented. Follow me on Twitter and Facebook where I post photos with my family this summer!
S: Tell me about your newly launched Jill Zarin Jewelry.
J: I've always been a fan of jewelry, specifically Elizabeth Taylor's collection. As a present before my launch, Bobby bought me a ring from her collection that was auctioned off at Christie's. My collection looks very expensive but is very affordable with statement pieces that can be worn everyday or to a gala. As part of my research, I read all the European Fashion Magazines, Daily trade papers, subscribed to trend reports and traveled around the world, sitting in outdoor cafes "people watching".
S: Mother's Day is coming up. How do you celebrate?
J: I love when we go away with both sides of the family, the more the merrier. I am blessed to have both my parents, my sister and her family, my incredible husband and most precious daughter and step children, 2 grandchildren and of course the love of my life, Ginger. so I will celebrate with them in person or in my heart!