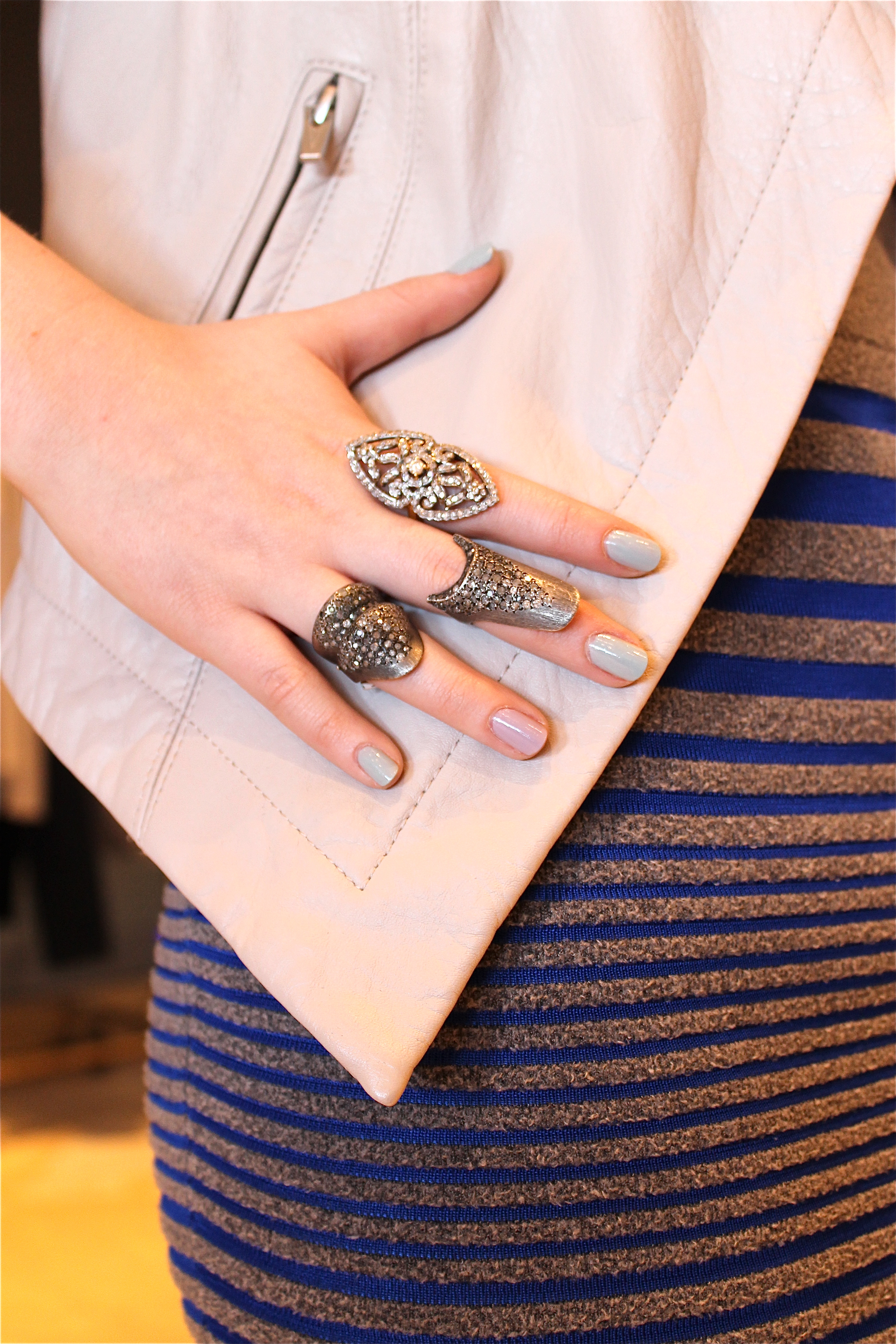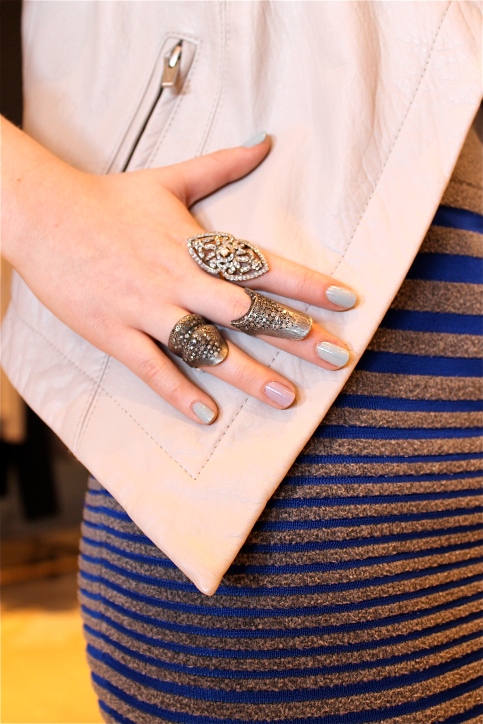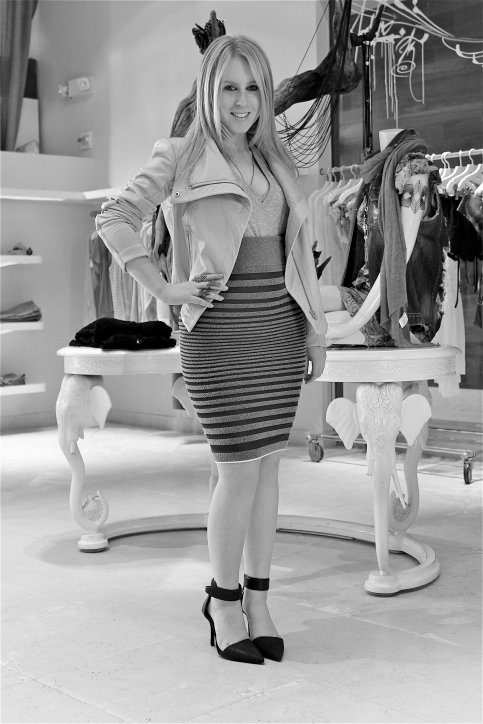 Skirt: Alexander Wang $395, Shirt: Monrow $105, Jacket: Veda $825, Shoes: Alexander Wang $615, Rings: Made Her Think and Elan
This is the second look that Curve stylist, Brandon Fogel, dressed me in at my photo shoot in Miami. This outfit is great for both day and night, the type that stops you from having to go home and change after work before your evening plans.
I'm all about purchasing separates because you can combine them with pieces that you already own in effort to make a chic outfit.
Each of these pieces are versatile and can be worn differently. I am most obsessed with the skirt and rings. The skirt is extremely soft and comfortable and can be dressed up or down depending on the type of top you wear it with. Brandon paired it with a simple t-shirt in order to give it a more casual/cool vibe.
The rings add a combination of edge and glamour with their eclectic shapes and stone embellishment.
I've never worn 3 rings on one hand before, but I must say I love the look.
One more outfit to come!
with style,
S