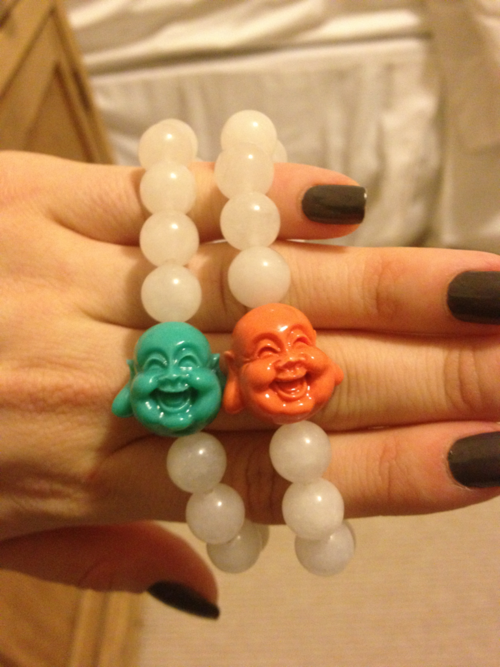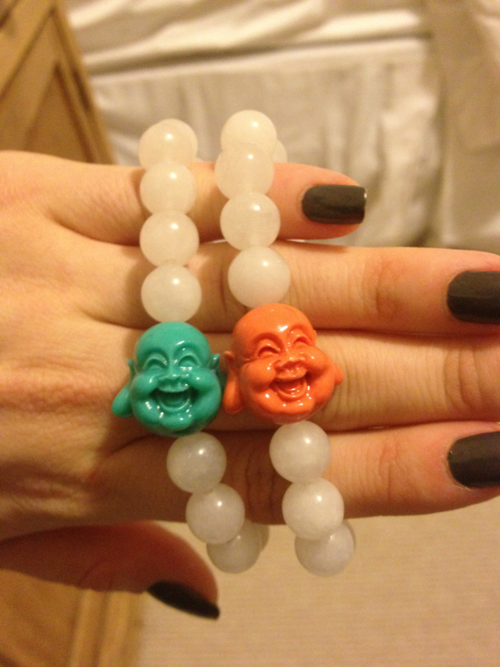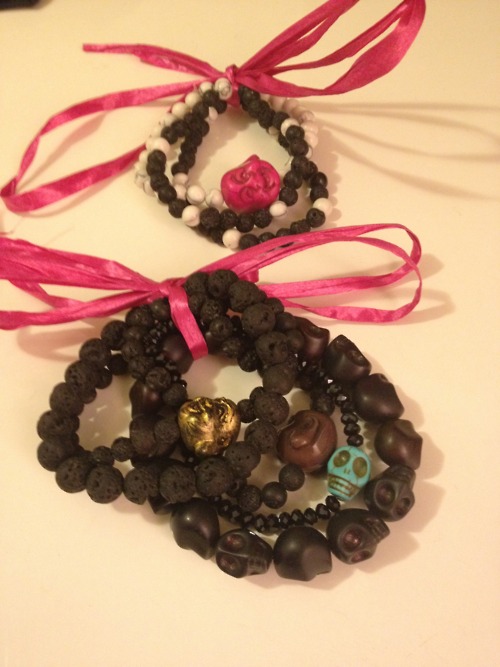 One of my best friends, Sunny Rovitz, has beaded her way to raise awareness for ovarian cancer. Some fashion ribbons and t-shirts to show support for a cause, but Sunny and her customers show their support through her handmade bracelets. Sunny's bracelets range in style, color, design and amount, all customized to fit your personal style. Each bracelet contains a buddha or skull, adding the perfect amount of color and pizzaz. I designed and own the bracelets in the first photo. I love the white quartz combined with the blue and orange pastel buddhas. It's a fun, summery mix that will brighten up any outfit. I also own the pink, black and white bracelets in the third photo, which I adore.
Sunny's bracelets are perfect to add to your jewelry collection for their simple and cool yet powerful aesthetic, and most importantly because a large portion of the proceeds are donated to the Ovarian Cancer Research Fund. Click here for more photos, prices and to place your order with Sunny.
Style Solutions can't wait to follow Sunny's continued success!