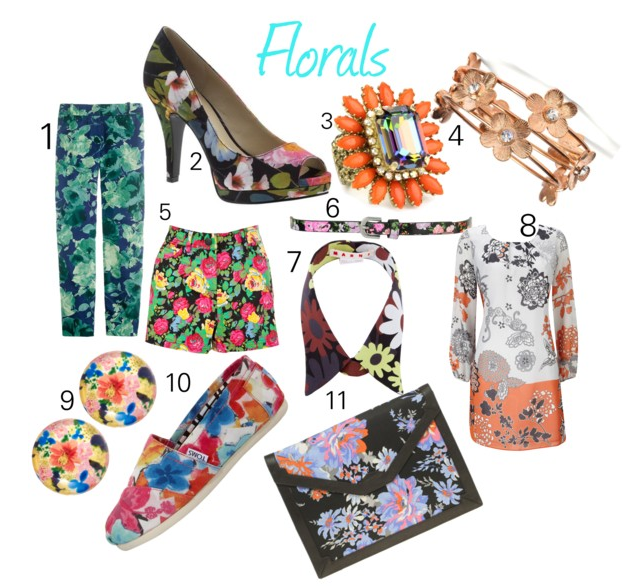 1. J.Crew $298, 2. Nine West $79, 3. Rodrigo Otazu $220, 4. Tasha $38, 5. Republic $40, 6. Forever 21 $5, 7. Marni $170, 8. Walls Fashion $78, 9. ASOS $13, 10. TOMS $54, 11. ASOS $64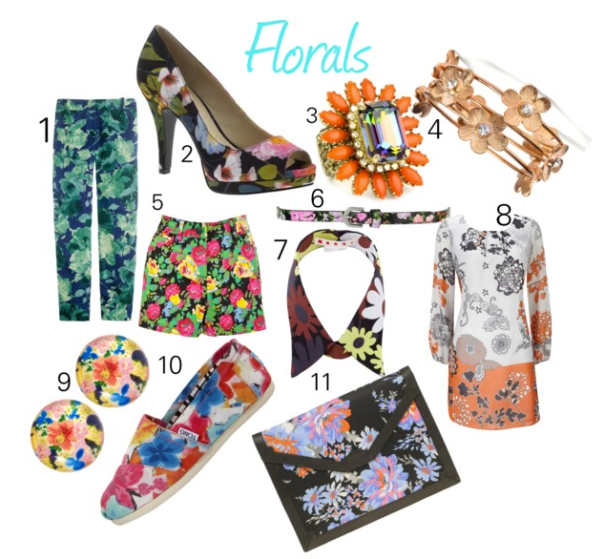 1. Butter $14, 2. Essie $8, 3. OPI $9, 4. Deborah Lippmann $18, 5. NARS $18, 6. Dior $23, 7. Chanel
Two of my favorite trends right now are powerful florals and bright nails. Despite the fact that I'm back to wearing some of my warmer attire this week (thank you mr. groundhog), I cannot help but be addicted to spring's hautest trends and the bright colors that bring a drab rainy day to one that is fun and fab.
If you're still wearing your fur vest, umbrella, and rain boots, just think spring!
Florals are far from boring this year. They are colorful, charming, glamorous and loud without being tacky. The last time we saw florals become a trend this big was back in the 90's. This time around, designers have updated the trend with straight leg pants, envelope clutches, fun frocks, cool collars, sexy shoes, belts and more. Once it's officially spring, a trip to the Botanical Gardens might not be such a bad idea!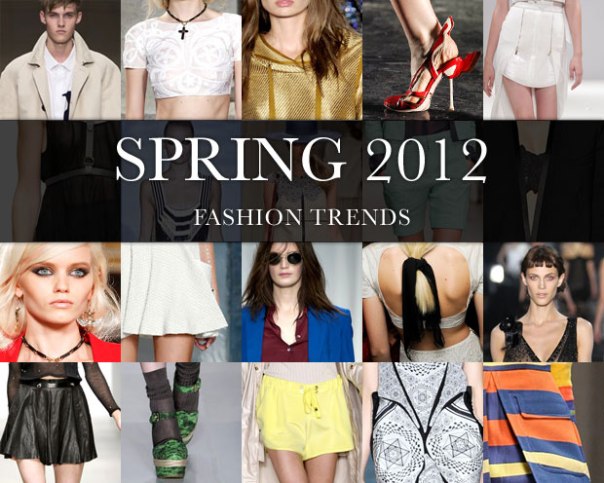 Let's not forget those bright nails. Spring is all about bold neons or delicate yet fierce pastels–sweet pistachio, juicy tangerine, hues of blue, and more. I love to switch off between neons and pastels. I think that pastels are better for work days and neons are better for weekends and play.
What do you think of these trends?
with style,
S