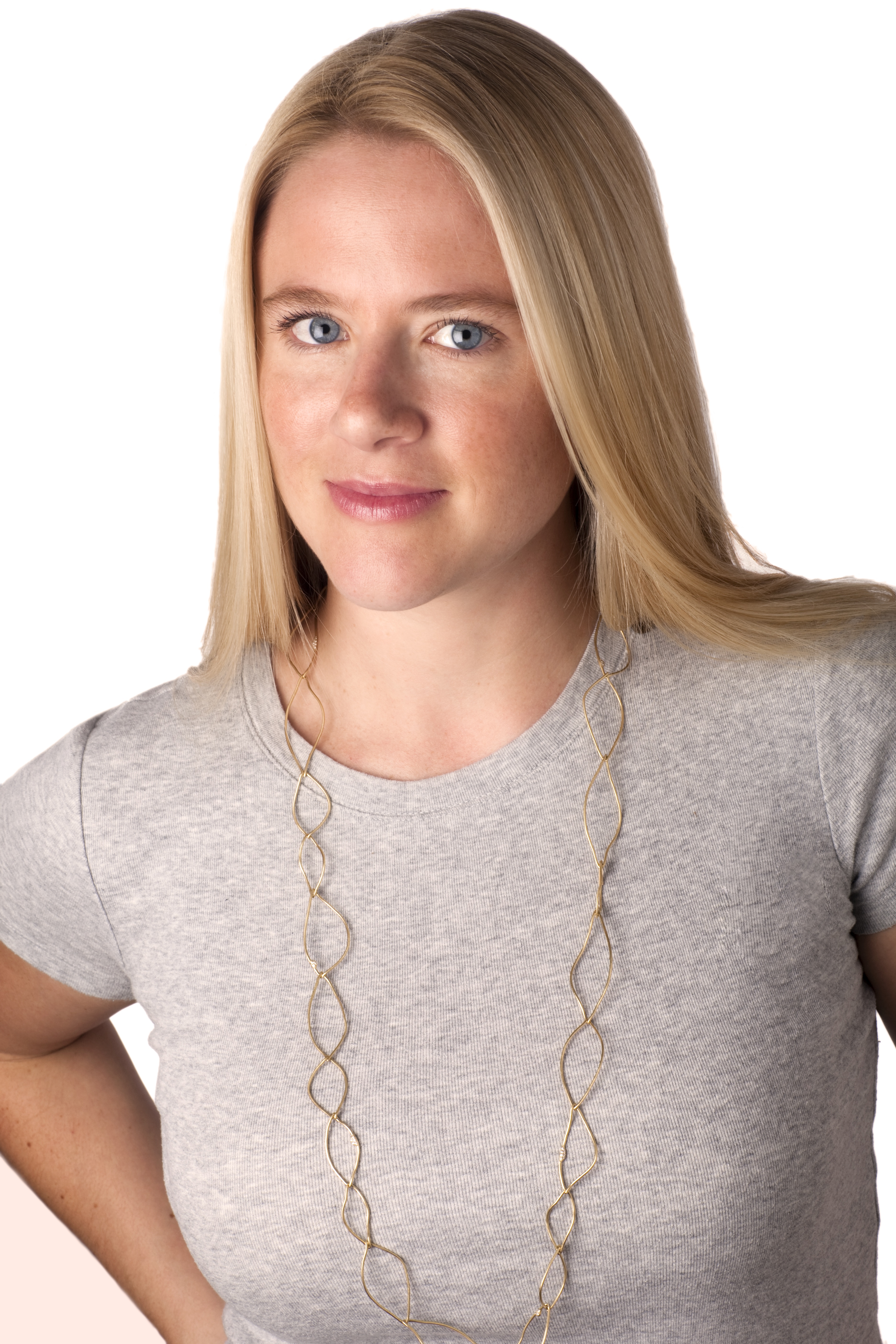 From her fascination with Scandinavian architecture and primitive art to her training as a goldsmith, jewelry designer Lyndsay Caleo knows the key to creating fine jewelry.
She also works in the architectural design and interior planning industries, both of which have influenced her jewelry. Read on darlings, this is my interview with Lyndsay.
S: Tell me about your training as a goldsmith.
L: My mother managed a jewelry store for 10 years when I was young. I would go there after school and sit in the back with the watchmakers and goldsmiths who taught me how to use their tools. Making jewelry at such a young age really made an impact on me. I went to undergrad for sculptures and my work kept getting smaller and smaller until I was attaching chains to it. Organically, my work turned into jewelry. After spending a few years in the studio making one of a kind pieces, I went to RISD to get my masters in jewelry and goldsmithing.
S: What influenced your spring collection?
L: I've spent a lot of time in the new Islamic wing at the Met; the amazing use of color has certainly been an inspiration.
S: Let's chat colored stones!
L: I tend to let the stones take center stage and keep things simple. Color is so powerful; I often think that a single pop of color is all you need, so I tend to gravitate towards bright colored stones.
S: Tell me about your work with The Brooklyn Home Company.
L: Architectural design and interior planning has always been a major theme in my life. When Fitzhugh Karol [my design partner] and I graduated from RISD, my brother had bought an old dilapidated brownstone in Brooklyn and asked us to design it and help build it out. That was the beginning of The Brooklyn Home Company. We design interiors with a goal of creating departures from the city, using timeless, reclaimed materials and strive to create spaces that have an air of playful beauty.
S: What's the best way for women to organize their jewelry?
L: I tend to display my jewelry around my house– a series of rings neatly laid out on a shelf, a few necklaces across my coffee table or hung in simple patterns on the wall. I'm not a big believer in hiding jewelry away; if you love something, look at it, live with it, and enjoy it!
S: What's up and coming for Caleo jewelry?
L: My first pieces all start in soft wax and I've just started returning to that–just following what my hands want to make!