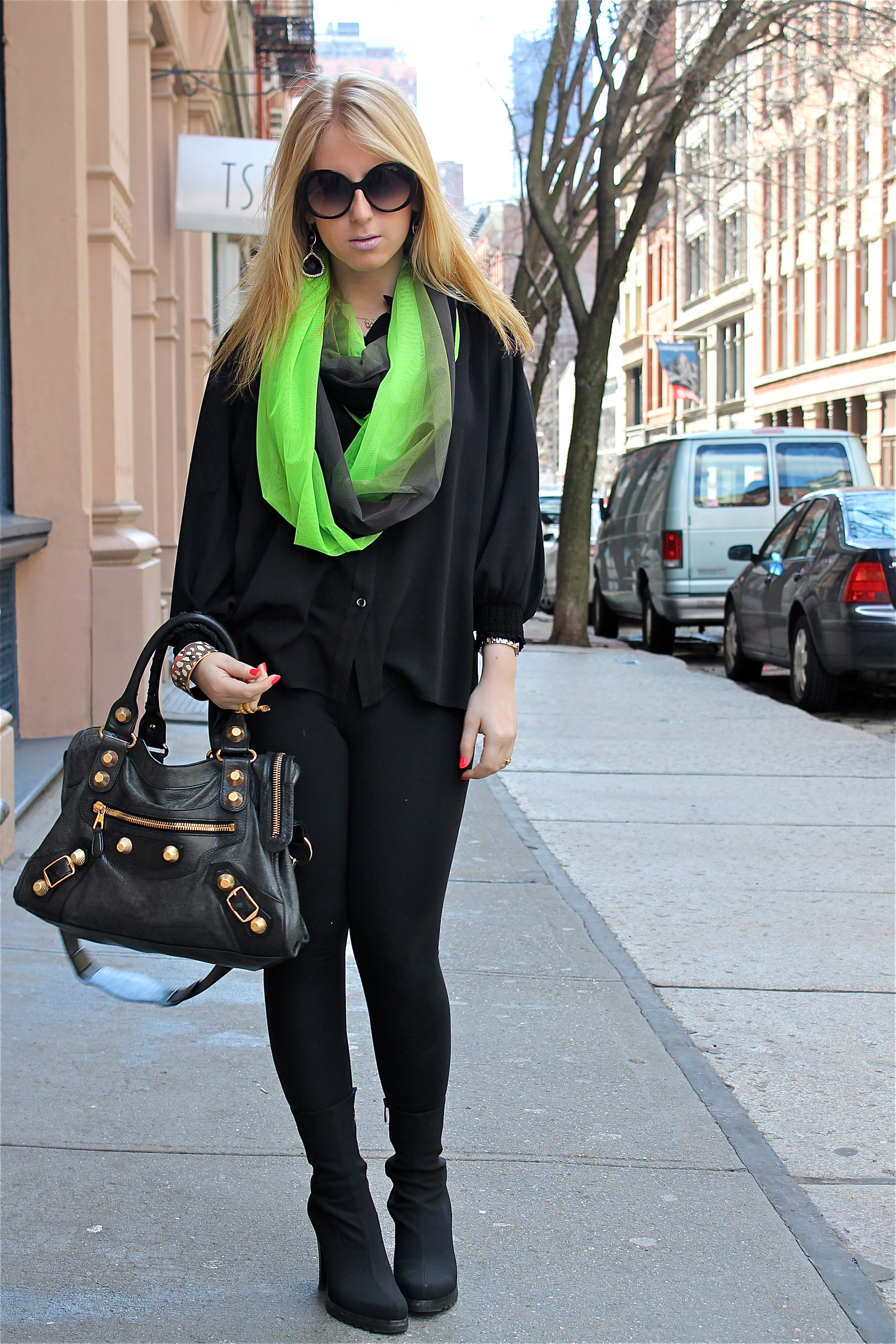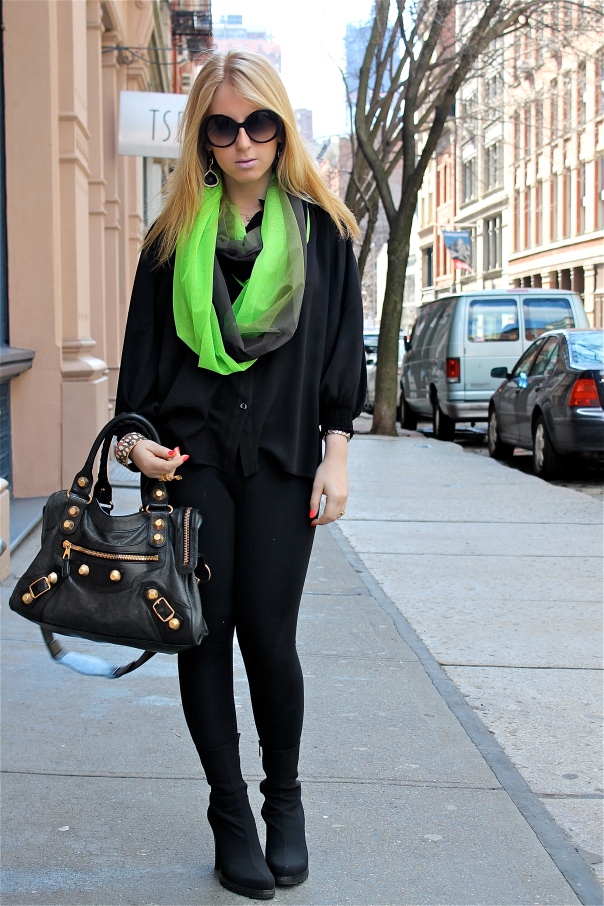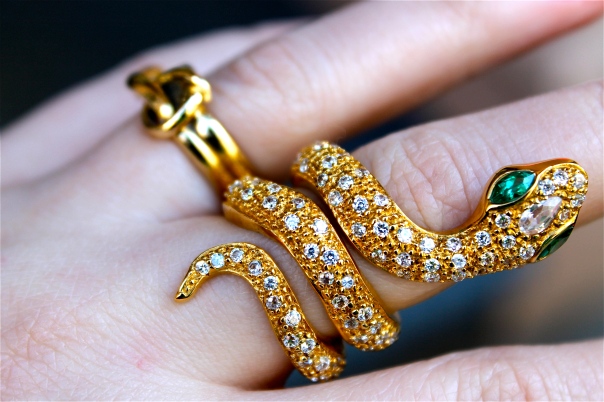 Top: Alice & Olivia, Pants: Lululemon, Shoes: Misc. store in Italy, Handbag: Balenciaga Scarf: c/o Ash & Dans, Large Snake Ring: c/o Melinda Maria, Earrings: Kimberly Boutique, Bracelet: Hermes, Sunglasses: Velvet Eyewear
The Upper East Side, Soho and Meatpacking District are some of the most popular neighborhoods in NYC. I love the UES for its 24/7 glamour and demanding socialites, Soho for its cobblestone streets, large stores and charming eateries, and the Meatpacking District for just being cool and lively. I spend lots of time in all three and notice that if you put one person from each neighborhood into one room, you would most likely be able to to pin-point where they're from.
I can't help myself but to put on a pair of heels and to incorporate a splash of color to brighten up my black ensemble. I'm having a green moment, loving everything from this neon Ash & Dans scarf to the green eyes of my Melinda Maria snake ring.
As it's feeling more like spring, I'm craving color more than ever and spending more time in all of my favorite neighborhoods.
with style,
S