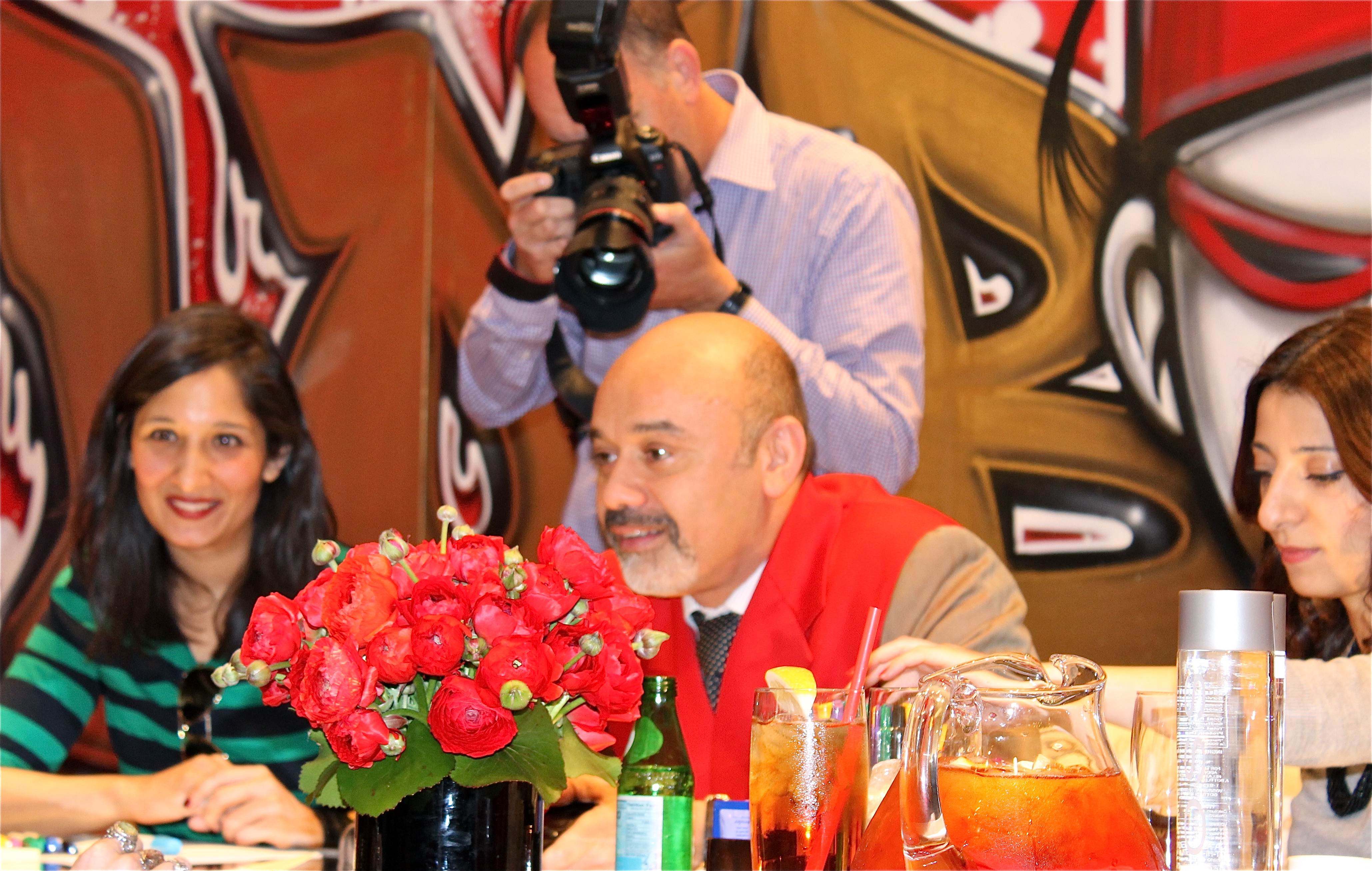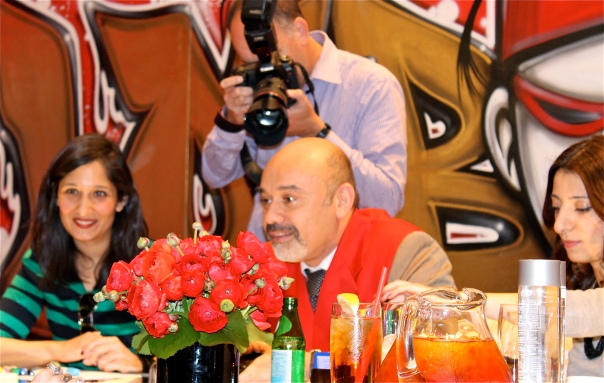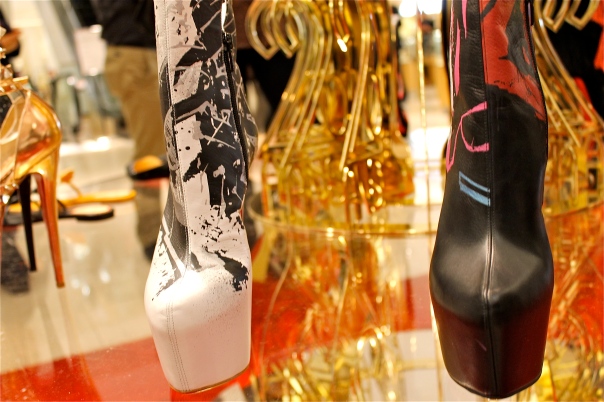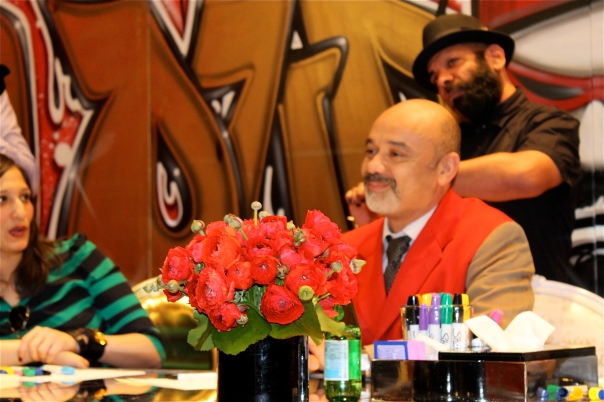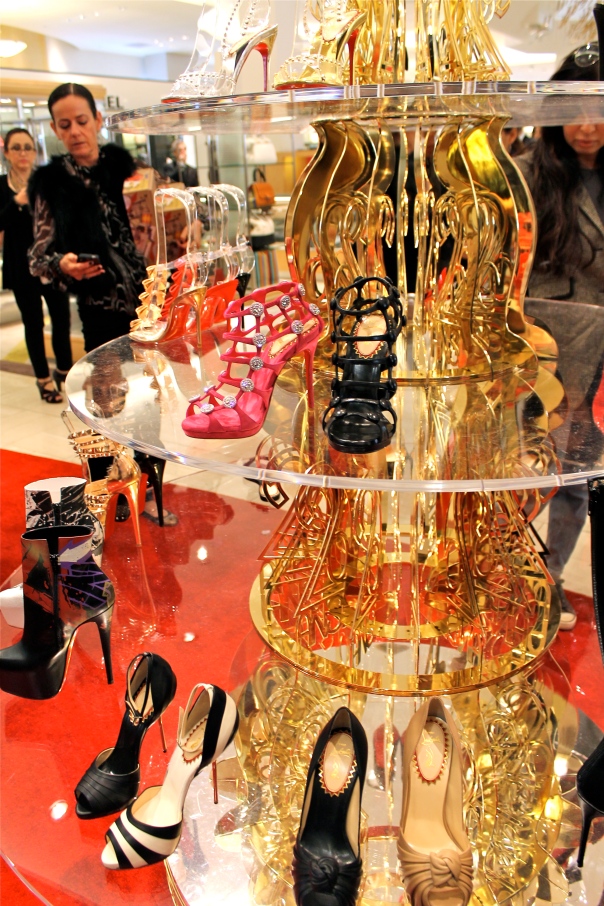 The King of Shoes, he is. The iconic red sole that women vie to wear was his brilliant idea. Celebrating 20 years of sensational shoes, I got to see Mr. Christian Louboutin himself at Neiman Marcus for a special personal appearance while I was in Beverly Hills.
Sweet and cute with a charming smile, hundreds of women waited in line with a newly purchased pair of shoes, waiting for him to sign their Loubs. His anniversary collection is more over-the-top than ever, colors and styles that push the limit ever so fashionably.
This was definitely the highlight of my trip to LA; being only about 3 steps away from him was such a treat.
with style,
S