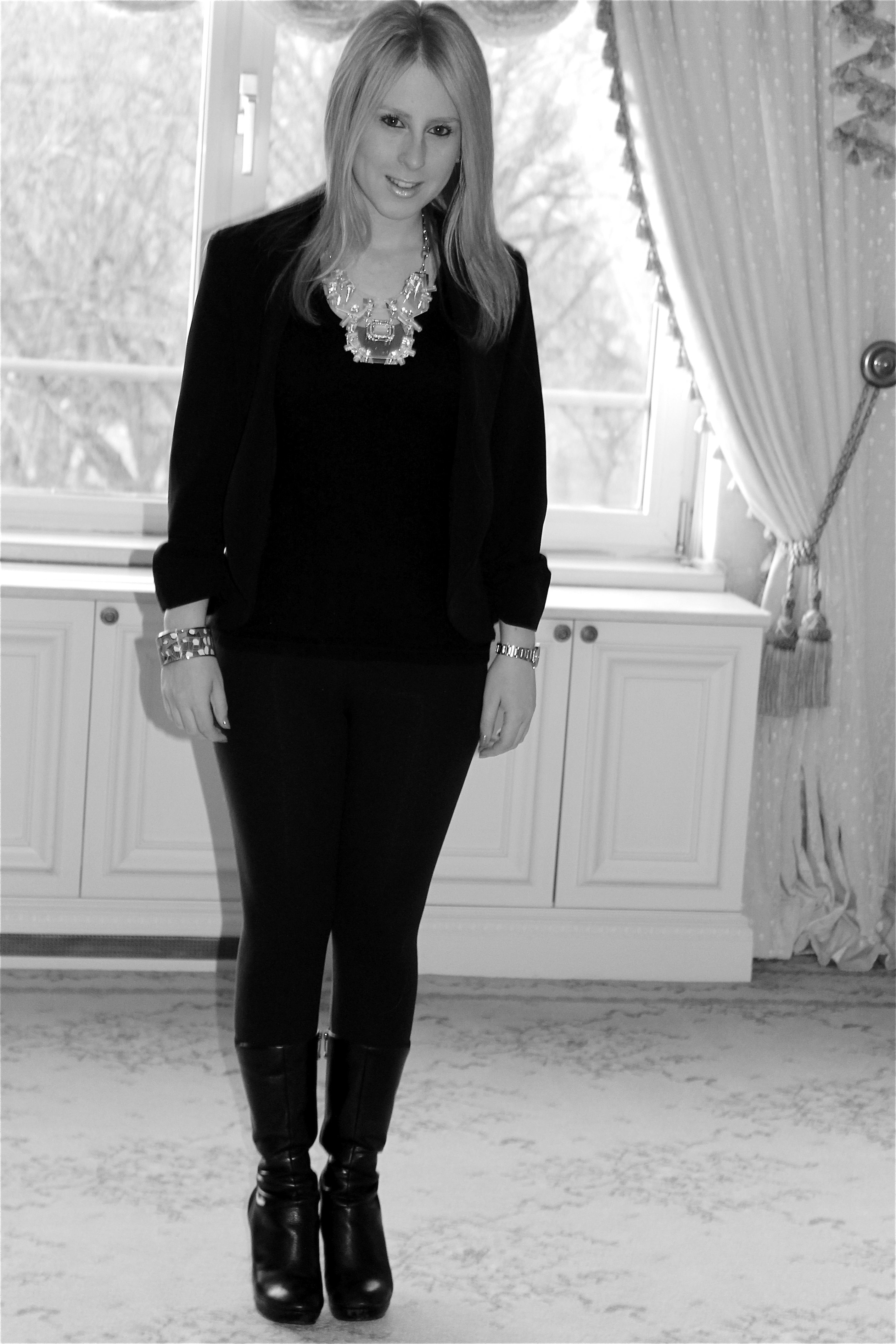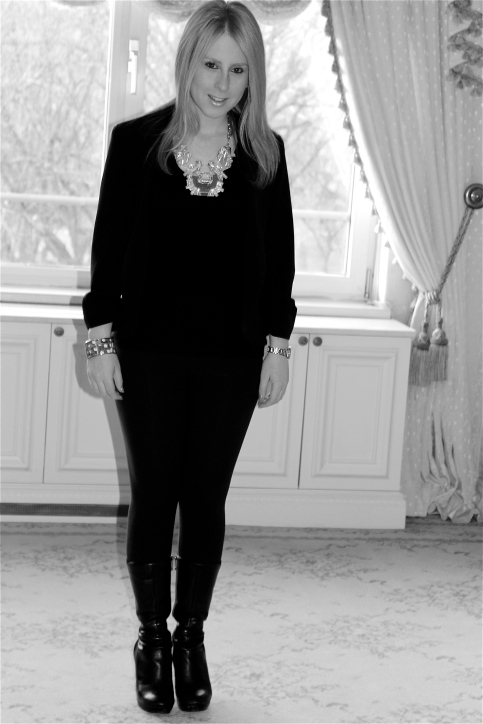 Top: American Apparel, Jacket: Aqua, Pants: Lululemon, Boots: Via Spiga, Bracelet: Hermes, Necklace:BaubleBar
New York City is no California. No more warm temperatures, bright sun or light clothes (at least for now). However, it does not matter because there's no place like home.
The weather is calling for snow showers this evening, although apparently it won't last for long. When I was in LA, I tried to take advantage of wearing as much color as possible at all times.
That's not to say I fully avoided black, but I wore less than usual (more outfit posts to come).
I'm now back to my week-day black uniform, but yesterday I decided to brighten it up with an over-the-top and extremely large and bright necklace for a New York Fashion Week related meeting.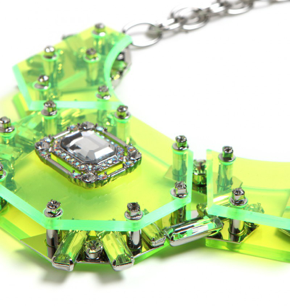 I received this BaubleBar necklace for my birthday from my aunt while I was in LA. I spotted it on the website about a month ago and fell completely in love with it; she caught on pretty quickly.
It is the perfect statement piece for dazzling and brightening up a simple outfit as it has a total glamour effect. It almost looks like a piece of advanced technology with a fashionable twist.
I can't wait to style this necklace with other neons, creating a color block ensemble, and wearing it at different lengths, both short and long. I certainly plan on fashioning this jewel to fashion shows during this and next week, in addition to bringing out some other colorful jewels as well.
What do you wear to incorporate a pop of neon in your outfits?
with style,
S